How do I write a safe journey message to my love? — Is that what you ask? If you find it difficult to come up with the right words, we're here to help. Writing a love note showing your care and concern for your special someone doesn't have to be complicated. It's just all your words has to come from the heart.
Nowadays, we live in a world where everything is expedited, and progress is accelerated. In a relationship, be it long distance or short, it is important that we affirm our love for each other in every possible way.
You should use every opportunity to express your love to your partner. This helps to strengthen your bond and keeps the love scintillating. Let's have a look at some of the lovely messages for wishing your loved one a safe journey.
Why Write a Safe Journey Message to My Love?
Saying goodbye to loved ones you won't see for a while is not the easiest of things to do. But writing a heartfelt safe journey message to your love can make things bearable for both sides. Your loved one will go knowing they are in your thoughts until you see each other again. This simple act can keep the love alive and keep couples from falling out of love.
Writing a message wishing your love a safe trip can reassure them that you're always with them and you'll see them soon. Like any other milestone in a relationship, sharing your love message will always be special and meaningful.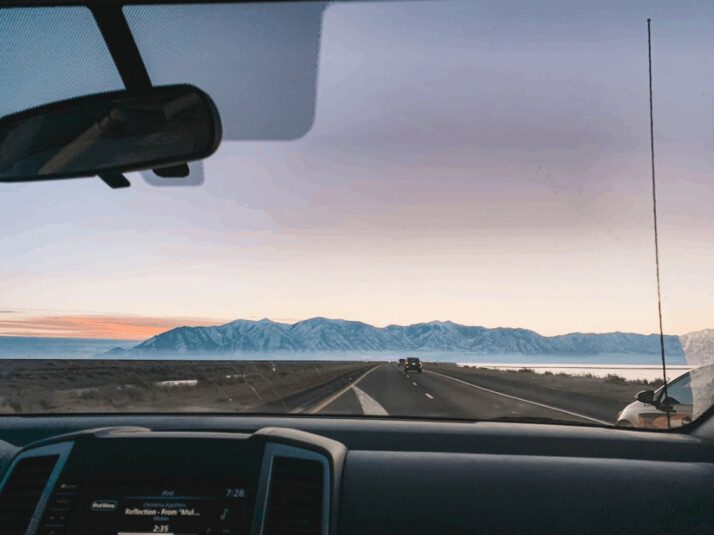 List of the Safe Journey Messages for Your Love
You want your honey to be safe wherever they go, especially when they are flying or leaving for a distant place. Take some time to express your love and bid her goodbye with a sweet gesture.
Writing a safe journey message for your love will let them know you are concerned and thinking of them. Some of the nicest things to say to your special person when they are leaving for a trip are as follows:
Safe Journey Messages for Your Loved One
Words cannot describe what you mean to me. I'll just tell you, "I love you." Have a safe journey, my love, and see you again when you return to me.
There's a strong chance I will buy a ticket and just go with you. I want us to be together so badly. Please have a safe journey.
You have been preparing for this journey for the longest time. I hope everything goes as planned and you have a memorable experience. Safe travels, my darling.
Trips are for healing the mind and soul, so make the most out of this one. Have a safe journey.
Enjoy the lovely memories of the trip, and have a wonderful time. Safe journey, baby.
Perfect Safe Trip Quotes for Your Partner
We promised to make our most treasured moments together, but this journey is too incredible an adventure to give up on. I'm sure you'll have a ton of interesting stories to share with me.
My prayers are with you. I wish you a smooth journey. I miss you already. Have a safe trip.
I can almost see you when I close my eyes. But I won't have to close my eyes anymore because I'll soon have you with me. I love you, baby. Have a safe trip.
Take care of yourself during this journey. I know it's going to be long and strenuous. Know that I'll be missing you. Have a safe trip, my love.
I hope to see you soon. My heart beats earnestly for your embrace. It's a countdown till I see you again. Have a safe trip.
Safe Journey Wishes for your special one
May your journey be free from stress, and I pray that God Almighty brings you home safely into my welcoming arms. You're my heartbeat forever.
I know you haven't left yet, but I already miss you, please just go and come back safe soon. Okay, thanks.
I hope you get this before you take off. Take my love with you as you go. You are always in my heart. Have a safe journey, baby.
I know this trip is a dream come true for you. That's why I want you to enjoy every moment of it and get ready to tell me in detail. I can't wait to see you again. Have a safe journey.
You are everything I have wanted in a partner and more. I'll be missing you. Have a safe trip.
Conclusion
Are you still wondering how to write a safe journey message to my love? This article must have given you some great ideas to craft one on your own.
Writing a safe journey wish to your loved one is a heartwarming gesture that signals how much you love and care for your partner. It will let your loved ones know that you're thinking of them and wish them luck and safety as they travel.
Explore All
Love Letter Generator Articles