Love is one of the most powerful human emotions. The little surprises, special moments, and love notes are some of the most precious things in relationships. Love letters may seem outdated, but they're still an incredible way of conveying your deepest feelings to your lover. A heartfelt short love letter reassuring your partner of your love can make him/her feel special.
This article contains special short love letters you can customize and send to your beloved.
Short Love Letter to Send to Someone Special
There's no end to the lengths you'll go to show that special person that you love them. Writing a love letter can be challenging, but it's worth it. Gather your thoughts and put them down on paper in a personalized note that's sure to impress your partner and make them smile.
Here is a collection of short romantic love letters to send to someone special in your life.
My dearest boyfriend,
Now I know how amazing it is to know someone else is thinking about me. I appreciate all you do. You're so special to me. One of my favorite things about you is that you go above and beyond to make me smile. I love you more than you know.
My Dear Girl,
You filled my life with love and care. Your compassion for everyone around you is motivating, and you make this world a better place. I'm honored to have you as mine. Your unconditional love is something I hold dear to my heart. I am profoundly grateful for every second I've spent with you. You are my miracle.
I love you.
My love,
This love letter might seem silly, but I wanted to express my feelings for you specially. You have the best heart and are an important part of my life. I can't say how much joy you've brought into my life and how happy you've made me.
You have the brightest smile I've ever seen, and your bright eyes tell just how pure and innocent you're. Your kind soul is an inspiration to all around you, and I would never take away the joy you bring. I love you.
Sweet Love Letters to Send to Your Sweetheart
My sweetheart,
I never truly believed I'd find someone who is as beautiful and fun-loving as you. I now know what true love means because I met you. You've completely changed my life for the better, and I can't thank you enough.
I love you today, tomorrow, and forever.
My dear love,
I'd give you the whole world if I could. I love you wholeheartedly, and I hope you know that. You have the most charming eyes I've ever seen and more than enough hair for me to play with. Your smile brightens me daily, and your laugh is the sweetest sound.
You're my angel, and I can't wait to spend the rest of my life with you. I love you forever.
My dear,
I can't find the words to describe how special you are to me. You're a wonderful person, and I'm lucky to have you in my life. You're my buddy, and I wouldn't want it any other way. I'll be there for you today, tomorrow, and forever my love.
My darling,
I'm grateful for all the memories we've shared. Being with you has made all the bad times worth it. I loved you at first sight, and I love you even more now. I'm thankful you're in my life, and I'll always be here for you.
My angel!
You're the most charming person in the world. You're my one and only; nothing can change that fact. You are perfect for me. When I'm down, you make me smile. When I'm happy, I know I have you to thank.
I love you so much.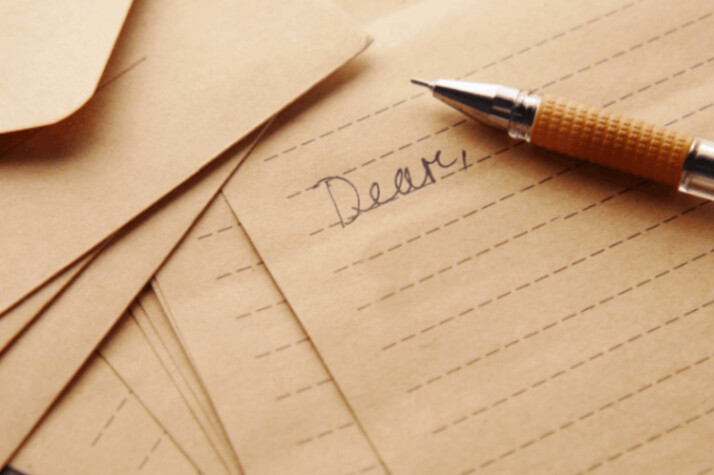 Conclusion
A short love letter is a special way to express your fondness for your romantic partner. The best love letters are those written from the heart. Penning your deepest feelings might be challenging, but it's worth it.
The short love letters above can inspire you to write the perfect letter that conveys your true feelings to your partner.
Explore All
Love Letter Generator Articles