Want to make your partner feel cherished and loved even without any occasion? A sweet text message to make her feel special will never go out of style when you're in love.
From inspirational quotes to sweet anecdotes, you can make your girl smile with some of these creative text messages in this article. Try these for a bit of fun and an extra dose of romanticism in your relationship with the love of your life.
Importance of a Text Message to Make Her Feel Special
Text messages are a quick, easy way to make someone feel appreciated. It doesn't take a long time to text a short message, but the impact it can make on the recipient's day is huge.
You don't always have to take time to find the perfect message. A simple message from the heart can be just as perfect for making your loved one feel special and cherished.
A heartfelt text message can convince her that you're thinking about her even when you're not together. Remind her how much you love her with a text message. Tell her how beautiful she is while also letting her know how much you miss her.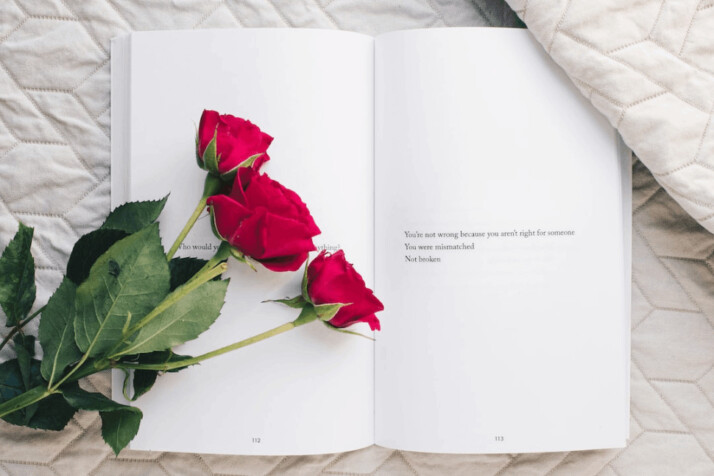 The Best Text Messages to Make Her Feel Loved
Once in a while, you should send the sweetness back. Sending your sweetheart a text message that makes her feel special each day helps build up her love and fills up her heart.
If you're having trouble coming up with a special text message for her, here's our collection of the best text messages for inspiration.
Heartfelt Text Messages to Make Her Feel Special
They say you fall in love only once, but it can't be true. I fall in love with you all over again every time I see you.
I will always stand up for you, no matter how difficult things get.
You are the perfect woman in my eyes with all your imperfections. I love all of you.
I feel like I've got the best of both worlds whenever I am with you. You are just as beautiful within as you are on the outside.
You're the woman I choose to spend my life with. I choose you over any other girl. I will keep choosing you forever.
Sweet Words to Make Your Girl Smile
You're the person who gives meaning to my life. And I'm counting down the minutes until I get to see you.
Nothing matters more to me than your prettiest smile. Give me a quick one, sweetheart. I love you!
You have definitely stolen my heart, but I don't want it back. Just handle it with care because I love you beyond words can express.
You paint my life with colors, and I want to spend the rest of my life only with you.
When I look at you, I sometimes find it hard to believe you are with me. What did I do to deserve such a kind and gorgeous lady like you?
Lovely Words to Appreciation to Your Lover
I have witnessed many precious things in my life, but you, my darling, are unquestionably the most priceless of them all. I will never let go of your hand.
You are a priceless gem in my life, and I will never take you for granted.
I am grateful to you for always having my back. I can't thank you enough for being my guiding star on the darkest nights.
You make me feel so loved, valued, and understood. Thank you for coming into my life.
I can't stop thinking about how insanely beautiful you are.
Cute Words to Say to Your Partner
Today, I love you more than I did yesterday and less than I will love you tomorrow.
I wanted to speak my heart out, but I found myself speechless when I looked at you.
Seeing your lovely face next to me is the best part of waking up everyday. Words can't describe how much I love and cherish you.
I would love to be stranded with you for life. You are my paradise.
I didn't realize I was missing a piece of myself until I met you. I love you for this relationship that brought out my better side.
Conclusion
Giving your loved one a sweet text message can go a long way towards making them feel special, loved, and appreciated. The best text message to make her feel special must have a unique word choice.
The way of phrasing must also be beautiful to make your words come across in a positive light. This article provides some heartfelt test messages to better convey your emotions to your loved one.
Explore All
Love Letter Generator Articles