Love encompasses a strong and positive emotional and mental state that makes people forget the stress and feel complete. Not everyone is lucky enough to get their one and only true love. If you have been blessed with a special person in life, make sure to express your emotions with a true love message for her.
Letting your emotions flow through the power of words can make your girl realize how passionately you love her. If you're struggling to put your feelings into words, this article can help you craft a heart-touching love message for your special one.
Why Write a True Love Message for Her?
Writing a love message for her isn't always easy and often takes time and sincerity. A love letter helps create a bond between two people. It preserves a feeling of love that is often lost but is worth the effort.
It's important to tell your special lady how much you love her and appreciate her presence in your life.
Many girls value a genuine and heartfelt letter or message from their significant other even more than pricey gifts. Writing a personalized and sincere love message centering on your girl will make her feel loved and cherished.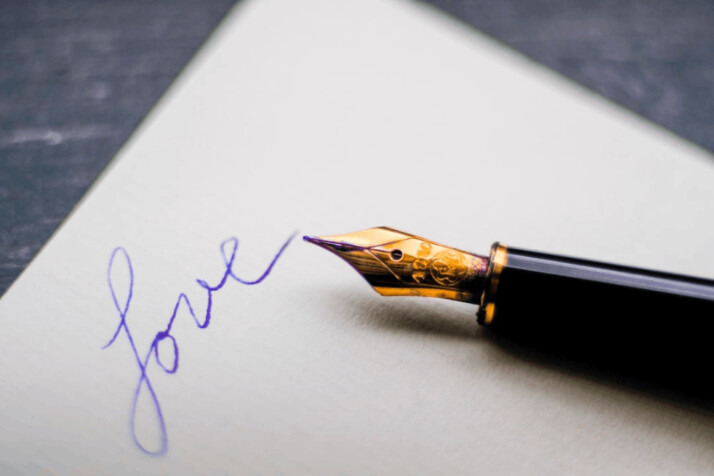 List of Deep Love Messages for Her
Love transcends everything and reaches past the boundaries, bridges us everywhere, and ties us together until life is through. And it's been said that love is the most beautiful of all things.
Never take your special person for granted, and make an effort to let them know how you feel. If you want to write a true love message for her, we have the best collection of quotes and messages for you.
True Love Messages for Sweetheart
I never knew I could love someone as much as I love you now. Together, we have experienced both happy and hard days. Thanks for always being with me.
Your beauty has me spellbound. I am amazed by your compassion and kindness. Thank you for being all I could ask for in a woman and much more.
The love that we share is like nothing else I've ever experienced. Thank you for being my one and only true love.
Life is a journey, and walking with you on this long journey has been the most amazing experience. I can't thank you enough for choosing me as your life partner. I am so in love with you.
We've made so many amazing memories together. I can't wait to see everything the future has in store for us.
Romantic Love Message for Girlfriend
I love you so much, babe. Even a single day without you makes my heart feel restless. I have learned the true meaning of love and happiness from you. Every day with you is beautiful.
I don't know what I did to deserve someone like you. You always protect me when no one is with me; you are with me like my own shadow. I love you so much, my love.
I'm giving you my heart now and forever. I aim to ensure that I always make you feel loved, appreciated, and accepted.
You fill my heart until it overflows with love. I can't stop thinking about you. Baby, I look forward to seeing you real soon.
I didn't really know what it meant to love someone until I met you. I can't even begin to grasp how life would be without you now that we are together. Love you so much.
Sweet Love Message & Quotes for Her
The moment I set eyes on you and knew we were meant to be. I love everything about you.
Life has been so much richer and more fulfilling since I met you. You fill a void in my heart and complete me. I love you!
A love like ours doesn't happen every day. I am so blessed to have found someone as amazing as you. I love you so much!
You brought my life into bloom and made it a wonderful place to live. Your words make me feel so special and loved that I can't even explain. I love you.
I love you not because of anything you have but because of what I feel whenever I'm close to you.
Conclusion
Deep love messages and quotes are a wonderful way to convey your feelings for someone. If you want to show how deep your love is for someone, send them a sweet love message or a lovely note.
Sending your special someone a love message is a nice way to let them know how special they are. This article compiled some great love messages to help you write one for your sweetheart.
Explore All
Love Letter Generator Articles