Words hold power over behavior because they can influence another person's thoughts and actions. The words you speak to another person can influence the way they perceive you and how they view your relationship. People have different levels of openness.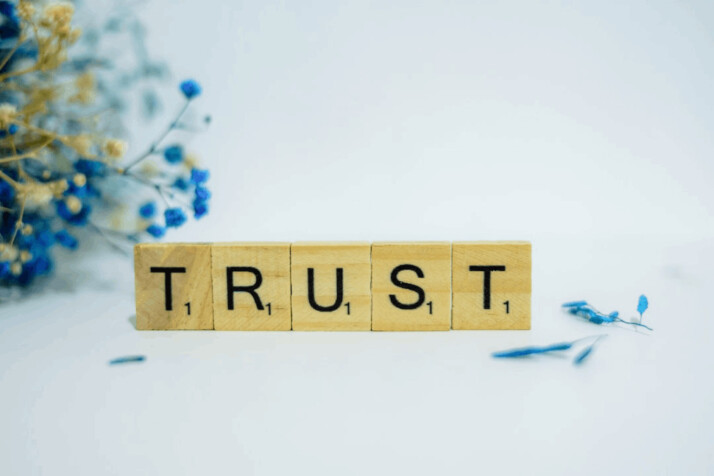 Some people trust others easily, while others need assurance before they give their trust. If you want to get a girl you like to trust you, here's a guide on how to write a trust me message.
Why Is Trust Important in a Relationship?
Few things in the world are certain. A combination of variables and uncertainties can make it seem as if logic doesn't apply or control doesn't exist. The same rings true for relationships. The main appeal of a relationship lies in the security of having someone you can truly depend on.
Trust keeps people together, not just in romantic relationships but in all types of relationships. It is the glue that helps us stay true to each other even when there are uncertainties. The beauty of trust is that it is a powerful trait. Trust allows us to do our part. It is an unwritten declaration of support – that no matter what happens, you'll always have someone to rely on.
A trust me message is a way to cultivate trust in another person. In the workplace, it can mean that someone promises to perform a particular function.
In romantic relationships, it's a way to assuage uncertainty and the fear of betrayal. This is very crucial for people who have had bad experiences with previous relationships. People with broken hearts need more assurance than those who have yet to taste the bitter-sweet reality of love.
Long-Distance Trust Me Message Examples
It's not where you are but more about whom you're with. Distance may separate us, but I know in my heart that no matter how far we are, our hearts are always connected. I love you!
Forget the lonely nights and quiet mornings. We'll be together soon, and we can have all the fun we want. The best days are coming. Let's hold onto each other and stay true to this love that fuels our union.
I miss you, my Love! I miss you so much that my heart hurts without you. I've never missed anyone this badly. I have never loved like this before. I love you and trust you.
Distance is really a minor part of any relationship. It's something lovers just have to get used to. I promise it won't be an issue for us. I miss you every day. The distance is tough, but I promise that when you return home, we'll work on ourselves and become even stronger. I love you so much.
I love you more than ever. Even when we're miles apart, I'm still with you in my heart.
Sweet Trust Me Message Examples
I love you so much more than I can express in words. I trust you completely and know that I am safe with you. You are a wonderful person and are so special to me. You make life so much fun, and that is why I love being with you!
My love, I miss you more with each passing day. You have given me love and trust, which is pretty rare to find. I want you to know I appreciate the trust you give me. As long as we're together, my world is a much happier place.
Our future is bright. I promise to always be around whenever you need me most. You are always on my mind. I thought there was no way our love could get any stronger, but now it has. I love you so much, my dear.
Love, I really care for you. Your presence in my life is immense, and I can't imagine how my life would be without you. You fill each second of my day with joy and happiness. You really are the love of my life, and I have wanted to be your man for a long time.
Heartfelt Trust Me Message Examples
I'm happy to see our relationship withstand the test of time. You have constantly proven that you love me wholeheartedly despite the distance between us. Thank you for everything, my love. This is my promise to do the same for you.
I miss your touch, your laughter, your invaluable advice, and your wise criticism. I found a phenomenal friend and partner in you, and it's no doubt I want to spend the rest of my life with you.
Calls and texts are good, but nothing could ever replace the feeling of being with you physically. I miss cuddling and taking long naps with you. Here I am, longing to spend every minute of my life with you.
Sweetheart, you are a beautiful woman. I am lucky I get to call you mine. There's nothing worth more to me than your love and trust. I'm ready to stop my bad habits and build our dreams together. I hope you continue trusting me. It's difficult to think of what life would be like if I lost you.
Darling, I promise to earn your trust and cherish your love. I will never hurt you. I'm far from perfect, but I believe in the power of second chances and how people change for the better. Every moment spent with you is a gift.
I think about the good times and bad, reminiscing everything we had before you left. I'm happy to know that someone thousands of miles away cares and prays for me. I love you forever.
The Bottom Line
Trust my messages are a simple way to assure your wife or girlfriend of your support and loyalty. They quell fear, uncertainty, and doubt. Remember the simple format we provided and keep these examples in mind.
Trust is all about assurance. Now that you have the right words to use make sure that you commit to fulfilling your promise. There's no easy way to gain trust, as it takes years and consistency. But, the little things can help you. Love and trust are hard to find these days. Make sure to tell your loving partner a trust message once in a while.
Explore All
Love Letter Generator Articles