Need a Valentine letter for wife? Fret not! We've got you covered.
Valentine's Day is a holiday of romance and love dedicated to celebrating the love shared between friends, romantic interests, and couples.
It's become a significant event, with people dedicating more time and energy to getting the perfect gift for their significant other. Everyone is all about love on this day, but why is this holiday so all about romance?
The holiday we now call Valentine's Day did not become widely observed as a day of romantic love until the 1400s. Folklore says a priest signed a letter to the daughter of a jailer he befriended and may be cured of blindness "from your Valentine."
There are other accounts of Valentine's Day, but this one is the one that is used most frequently by modern-day Valentine's lovers. Now that we know the origin, how do you speak the language of love in a valentine letter for wife?
Let's check out our top six samples!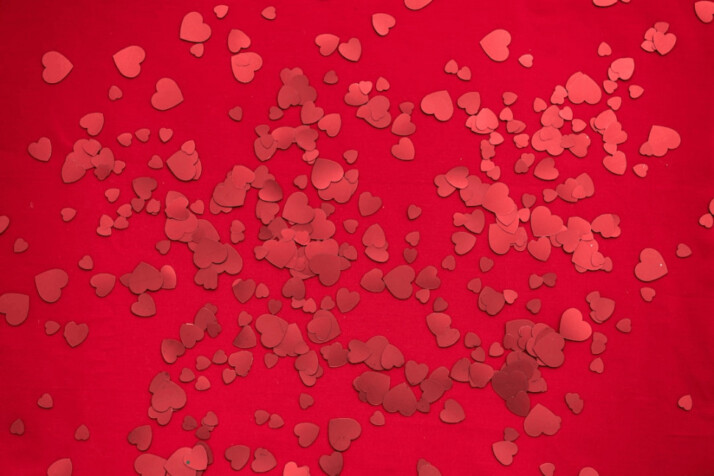 1. Charming Valentine Letter for Wife
It's a heartfelt "love note to wife" that you can leave under her pillow at just the right time. Reflect on the incredible memories you've had together, and find the perfect words to express how much she means to you.
Sample 1:
Belinda, my lovely wife
This letter is full of love and affection for you, my one and only lovely wife. I hope the sun shines brightly on your day and its rays remind you that I am always there for you. Every time I think of you, you lift my spirit. You are my dawn and my brightest star.
2. Valentine's Letter for an Amazing Wife
Instead of the usual greeting card and bouquet, you could try surprising your wife with a handwritten note of love. That will come as the nicest of surprises to her.
Sample 2:
To my Amazing Wife,
I remember how nervous and excited I was when I was planning how I would ask you to marry me. How that ring burned in my pocket, and how I couldn't wait to see your joy when I asked you to be my wife. I thought you were the most beautiful girl in the world and had to have you.
Thank you for not trying to change and accepting me as I am. I feel fortunate to be your husband. God gave you to us. Because you are here with me, my life is so much better.
From the bottom of my heart,
XOXO
3. Memorable Valentine Letter for Wife
In what ways would you like to revisit the day you first laid eyes on your wife? If you remember your sentiments and thoughts for her, you can make the experience more meaningful. A "love letter to wife" is the perfect way to tell your spouse how you feel.
Sample 3:
Hello, April! I knew I wanted you in my life from the first time I met you. Your bright eyes and smile made me want to be with you.
I loved the long phone calls, fun dates, waiting in the car before going home, concerts, and other things we did while dating. I always felt like I had won a big prize whenever I could be with you. Because you were with me, every place we went was better.
I admire your unquenchable spirit. Love how your kiss feels. Still love how close we feel when we hug. I still love how your massage calms me down. Thank you for loving me the way I am and treating me like a King.
4. Sweet and Personal Love Letter to Wife
Writing an honest, personal and heartfelt "love letter to wife" is a beautiful approach to sharing your feelings for your spouse.
You can show her how much she means to you by writing her a letter like the one below. Emphasize the value of true companionship that happily married couples experience every moment of their lives.
Sample 4:
Dear Husband,
There's nothing better than how I feel when we're together. It's great to know that you are there with me and that we can get through anything together.
When you're around, I feel so much better. Want to feel that way for as long as I live. And, I hope the same is true for you. I love you.
Love,
Your Spouse
5. Endearing Love Letter to Wife
Can you sit her down on a comfortable chair and romance her with your words? Write a love letter to your wife to tell her how much you miss being with her every day if you miss her terribly.
Sample 5:
Dear Wifey,
I'd rather be nowhere else than next to you. I sleep so much better when I know you'll be with me as I sleep. I love hanging out with you, sleeping, and waking up knowing you're still there. It makes me happy.
Love,
6. Missing Your Wife?
Is there a reason you are not with your wife this season? Send her a love note during Valentine's Day and get back in her heart again.
Let your wife know how much you are thinking about her, missing her, and how you still love her no matter where you are.
Sample 6:
Dear,
Even though we don't celebrate Valentine's Day as much as we used to, it would have been nice to spend it with you. I miss you so much. Want to be able to hold you and kiss you whenever I want to. I want to be with you doing nothing at home or going for a walk or ride. I miss all of those things—a lot.
Love,
Your spouse
Final Thoughts
If you feel better when writing to your wife, and she loves letters from you, then you should try writing her a letter. These letters will be her favorite. There is nothing better than receiving a handwritten letter. Don't wait any longer. Write today.
Explore All
Love Letter Generator Articles