Men are also delighted to receive these written expressions of love from their partners or spouses. So it's not just women who enjoy receiving them.
Don't worry; writing a fancy poem or a lengthy treatise is not necessary to accurately and honestly express your feelings. Spending a lot of time on a small note to express your feelings is not required.
It also doesn't have to be many pages long. The most effective love letters might only contain a few sentences. If you write it from the heart, even a brief love letter can have the same impact as a lengthy one.
If you're considering writing a love letter to someone special, I hope these can serve as some inspiration. Do not forget that you can write love letters for no particular reason at all.
That's why, today, we are going to show some examples of Valentine's Day letters for husband. Using these examples, you'll be able to create your own Valentine's Day letters for husband in no time!
Ways to Write a Valentine's Day Love Letter for Your Husband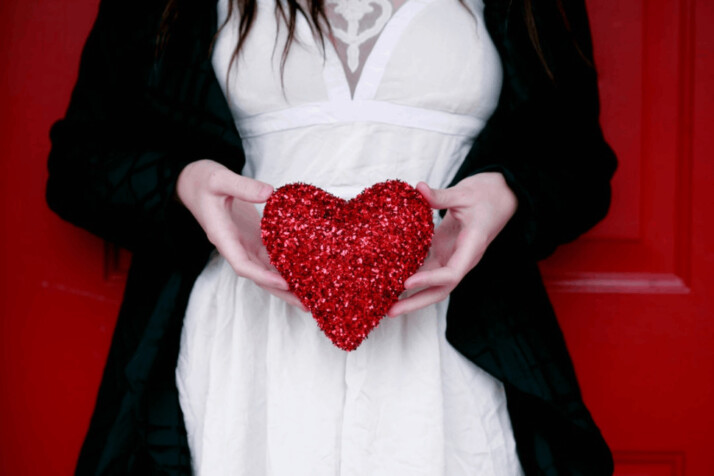 Many people struggle to put how their sentiments about their partner into words. Here are a few tips that I have found helpful when it comes to expressing your love in writing. Keep it simple and direct. In your own words, write out how you feel. You don't have to use flowery language. Just honestly write how your husband makes you feel.
The second tip we can give you is to use examples. In your writing, use some examples of the things he has done for you and how that made you feel loved.
You may use one simile or metaphor. Using one of them, you can add a lot of flavor to your writing without sounding too ridiculous.
Examples of Valentine's Day Letters for Husband!
I want to thank you for everything this Valentine's Day. I'm appreciative of your love. I appreciate your faith in me. Thanks for having faith in me.
I can't help but be grateful as I think back on the five years we've known one another. You have always had faith in me. I'm genuinely appreciative of that.
We both know that the past couple of months has been extremely unpredictable. Filled with highs and lows. Both possibilities and difficulties. And we made the decision to take risks in dealing with many of those opportunities and difficulties. I'm delighted that we have. For the time being, we are putting our skills, talents, and passions to the test. We are altering. Improving ourselves as individuals.
I can't help but be impressed by the risk and tenacity you're taking this time. I am aware that our chosen paths are complex, uncertain, and fraught with danger. We both understand that it will be worthwhile in the end, though. EVERY DOLLAR. Each tear. Likewise, each long night.
I love you very much, my sweetheart. Because you deserve it. Our aspirations are worthwhile.
For loving me, I'm grateful. For getting married to me. In addition to your faith in me. I wouldn't want to spend the rest of my days with anyone else. You are the one I wanted to spend my life with. You are the one whose wife I will be for eternity, my dear hubby!
Sample Valentine's Day Letter #2
Valentine's Day greetings! I am aware that you don't enjoy the holiday and think it is silly. I will, however, seize every chance I get to acknowledge our union! You know I always want to do that because I'm so happy with the incredible life we've created together!
You are such a blessing in my life, and I thank you so much. I appreciate your unwavering tolerance, compassion, and eternal help. You never cease to be amaze me with the gentleness and strength with which you always guide our family. I can't express how much you mean to me enough. I couldn't have hoped or prayed for a better husband than you. You are the best!
I hope that by being your partner, I can be the most incredible person. Every day in our life, including Valentine's Day, I want to treat you with the respect and love you deserve. I commit to supporting you, lifting you up, and always having faith in your dreams. You know that I am always here for you and that someone is always rooting for you!
I am incredibly grateful that we have experienced all the highs and lows of our marriage's past five years together. Although the journey hasn't always been smooth, our marriage has always been the high point. Whatever happens, I am confident that we can handle anything life throws our way as long as you are by my side. So here's to more explorations, new projects, and, Lord willing, 50 more years of marriage!
Conclusion
Valentine's Day is just around the corner! That makes you want to get your hands on a present for your husband so you can make your relationship better. However, you're not exactly sure what he likes. That's why you need to find a love ideas to make him happy! These love letters are perfect as they are sweet, romantic, and challenging enough to hold his interest.
We hope these Valentine's Day messages was able to help you work out your amazing relationship, and thank your husband.
Explore All
Love Letter Generator Articles