You don't always need to get your wife or girlfriend expensive gifts and flowers. Sometimes, all you need is a Valentines Day message for her.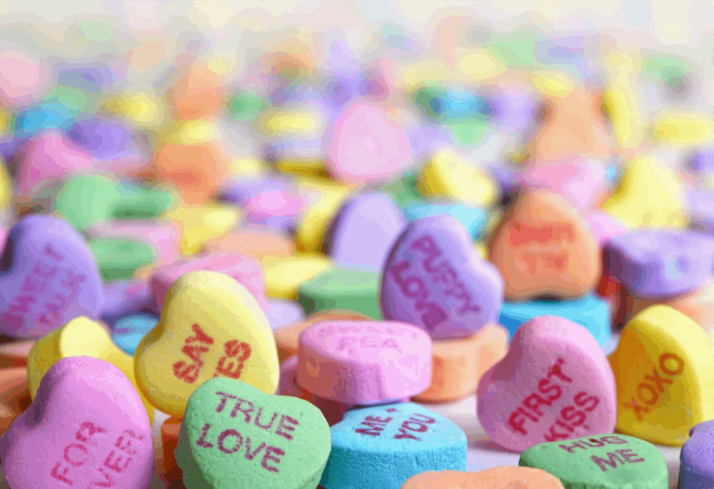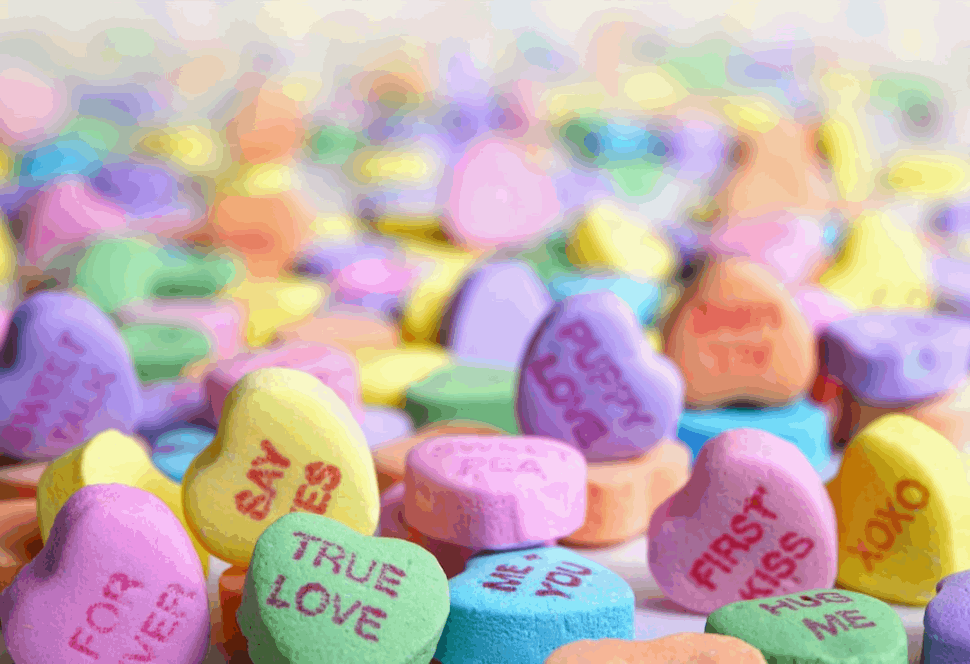 Writing a love message can be tricky, especially if you aren't the vocal type. But, if you still want to take on the challenge, here are some examples you might want to try. Feel free to change certain words and phrases to create a perfect message!
Examples of a Short Valentine's Day Message
Happy Valentine's Day to the world's most beautiful woman. Finding you was the best thing to have ever happened to my life.
Darling, thank you for everything you do for me and our family. You make our family complete and I can't imagine life without you.
Baby, you're my best friend, partner, and soulmate. I love you. Happy Valentine's Day!
If I had to choose someone, I would choose you again and again. Happy Valentine's Day, my honey.
You're the reason I understand the meaning of Valentine's Day and love. Thank you for guiding and loving me, Babe.
The word "beautiful" doesn't even come close to describing you. I am beyond lucky to have you with me.
A great day is one that gives me any reason to kiss you.
Wishing you the sweetest day, my forever valentine.
Just because I don't tell you "I love you" often doesn't mean I don't. I love you with everything I am!
Someone as amazing and gorgeous as you deserve the most memorable Valentine's Day.
Examples of a Sweet Valentines Day Message for Her
Even when I still don't feel worthy of your love, I do everything I can to deserve it. I'm extremely grateful and happy to have you in my life. Thank you for giving your heart to me. Happy Valentine's Day, love.
You make every Valentine's Day special. All I want is to look at your beautiful face and kiss your sweet lips. Thank you for being with me through all these years. Happy Valentine's Day, baby.
You're all I need. I can't imagine this world without you. I have never thought that I'll find someone this special. Thank you for making me feel complete, baby. Let's make this Valentine's Day unforgettable.
I remember how lost I was before I met you. You make me feel like you are my home, and this is the only thing I want in life. I am a happy man because of you. I love you. Happy Valentine's Day.
We've been through a lot, haven't we? Nevertheless, I'm still madly in love with you. I guess it means that you're stuck with me, baby. Hope you don't mind. Happy Valentine's Day, I love you.
Examples of a Romantic Valentines Day Message
Finding you was like finding rare treasure. The love you give me brings me such joy and pleasure! Happy Valentine's Day, my darling!
Our love is more than just a romance story. It's got to be science fiction since nobody on Earth could dream of someone as perfect as you.
Our love means a lot to me. It reminds me that even when thorns may stick themselves in our hearts, there's always a beautiful rose to ease the pain. We're always there for each other through thick and thin. Our love heals all.
The mere fact that I remember Valentine's Day speaks volumes about the positive change you've inspired in me. Here's betting I remember your birthday, too! You're the best!
I've always been a tough guy, and I know I don't always have the right words to say. But I definitely melt whenever I'm with you, sweetheart.
One morning, I woke up with a dream in my eyes and fire in my heart. I learned that it's all because of you.
If I had to, I would spend an eternity waiting on you. You are so amazing that it would be worth the wait.
You are my light at the end of the tunnel and my lucky treasure. Life has just gotten better ever since I met you.
What Is Valentine's Day?
Valentine's Day is a holiday celebrated on the 14th Day of February. It is a celebration of love and companionship. We celebrate Valentine's Day with floral displays, chocolate sales, and serenades.
Valentine's Day is all about expressing your love. Even with all the flashy displays of affection, even a simple Valentine's Day greeting can brighten the Day of your significant other.
Why Are Valentine's Day Messages Important?
Valentine's Day messages are important because they make your partner feel appreciated and loved. It's an opportunity to say the things you wouldn't be able to speak in a personal conversation.
Moreover, you can also keep love letters as tokens. – Simple reminders of the love you share for one another.
The Bottom Line
Your partner is one of the most important people in your life. When writing a Valentines Day message for her, you need to make sure you write from your heart. Take the time to say what you feel, and make sure to always proofread your work.
Explore All
Love Letter Generator Articles