If you're looking for a simple way to give your boyfriend some love, consider writing these Valentine's Day text messages for him. A text message is a simple gesture that could mean the world to your partner.
If you're unsure of what to write in your message, feel free to use these examples and change some words as you see fit.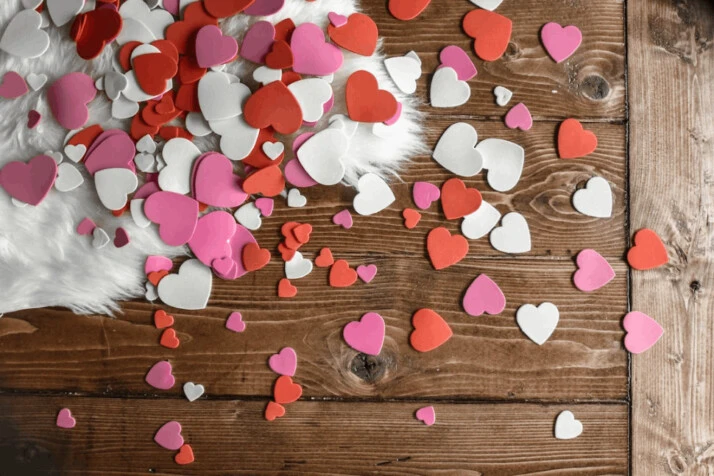 But, before we begin, we need to understand the purpose of a Valentine's Day message. Understanding the essence of your material is vital to the effectiveness of any content.
The Importance of a Valentine's Day Text Message
There are times when we're far away from our loved ones, and we may not be able to give them flowers, chocolates, or gifts. Thanks to modern technology, long distances need not affect our relationships. We can still express our love through text messages.
Valentine's Day text messages are important because they demonstrate our love and affection for our friends and loved ones. If you're looking for Valentine's Day ideas, here are some text messages you can send to your boyfriend to brighten his day.
Romantic Valentine's Day Text Messages for Him
Wishing my funny boyfriend and Happy Valentine's Day! I'm so glad that I found my one and only soulmate and that he's someone fun and kind. I love you so much more than mere words can ever convey. I have loved you all my life, and I always will. May this Valentine's Day remind you of the love we share and the future we're building.
I've never been so deeply and madly in love. I find myself thinking of you all the time. My heart just wants to see you 24/7. I miss you like crazy. I feel so alive when we're together. You always find ways to make me feel like I'm the happiest woman in the world. I love you, my handsome boyfriend! Happy Valentine's Day.
No words can ever adequately express how much I love you. It's something that even I can't explain. I just have so much energy gravitating towards you. I love you very much. Happy Valentine's Day, Babe.
I could stare at you all day. I would do anything to always be with you. I'm so grateful to have you in my life. You're the one I'm meant for. I love you, sweetheart, Happy Valentine's Day.
Darling, you are perfect for me. I've never had someone as smart, beautiful, and kind as you. You are truly a man to behold. You are the missing piece to my life's puzzle. I thank the universe I found you. Happy Valentine's Day, my Babe.
Sweet Valentine's Day Text Messages for Him
Today is Valentine's Day! I know you're not fond of it, but I feel beyond blessed! I'm genuinely happy because I have you in my life. Thank you very much for protecting me and making me feel like I belong to someone who loves and accepts me. I love you to the stars and back.
My darling, I adore you beyond words. I have never thought that any man could fascinate me as much as you do. I'm in love with everything about you. You are the best thing the universe ever created, and I want to remind you how much I love you.
What a lovely day to tell you that I'm in love with you! I know I don't say it often, but I guess it just makes these words that much more valuable. Here's to another year full of sincere, honest love and understanding.
You are my silver lining on any sad, cloudy day. Even if the world were ending, I'd still be alright because I have you. You make everything in life so much better. I love you in a way that I'll never ever love anyone else.
Short Valentine's Day Messages
May love's sweetness and warmth be with us on Valentine's Day. I love you!
Happy Valentine's Day to you, my darling. I long to grow older with you for the rest of my days, Babe.
Baby, I want you to know that you're the one I belong to. Please be my one and only Valentine.
I wish you all the joy, love, and happiness on this Valentine's Day. I love you to bits!
Your love keeps me strong and hopeful. Thank you for the inspiration, kindness, patience, and love, my dear. Happy Valentine's Day to you!
My love for you grows with time and distance. I wish you were here with me on this beautiful day. Happy Valentine's Day!
I'll always be grateful to you for being by my side and for loving me. Happy Valentine's Day, my love.
Because of you, my life is so full of songs and pleasant memories. Our love feels like a dream come true. Having you as a partner is one of life's best gifts to me. I'll never grow weary of falling in love with you. I wish you a happy Valentine's Day full of love and kisses!
The Bottom Line
Valentine's Day is a special holiday that celebrates love. It's a day to remember all the people you love, especially your partner. We hope these examples give you enough inspiration to write your own messages.
More often than not, even a simple gesture can mean a great deal to your partner. As with every heartfelt message, the key is to be sincere and genuine. Love is best experienced when it is true and honest.
Explore All
Love Letter Generator Articles