Love letters can be tricky to write because they are often emotionally charged. There's the uncertainty of how the recipient's going to react to your letter, so we often want to write it as best we can.
Writing a love letter is challenging enough, but once the thoughts and words flow, it can get easier. The real challenge lies in ending your love letter in a memorable and personal way.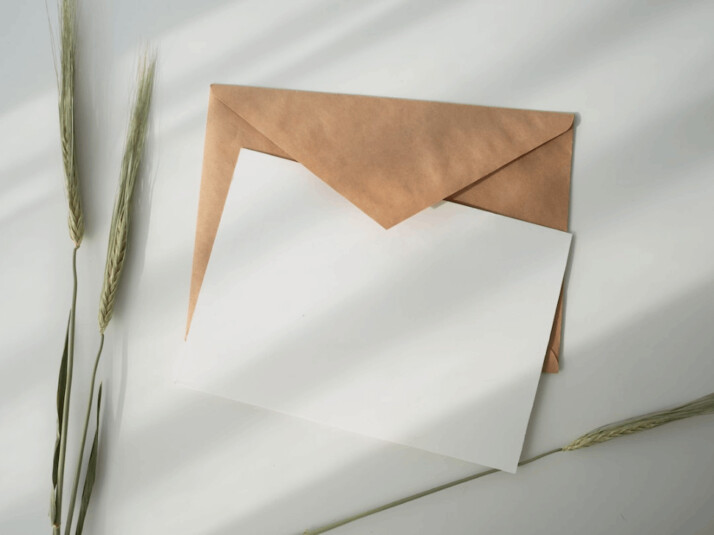 This guide will help you discover the best ways to end a love letter.
The Importance of a Good Love Letter Ending
As with all forms of written content, a love letter's ending is important because it establishes the lasting impression of your message. A well-written ending will leave your reader feeling that your message was both genuine and respectful.
A poorly-written love lettering ending often leaves your reader feeling unfulfilled and disappointed. The most important thing to keep in mind is that your love letter is the last opportunity to leave an impactful message. Think of it as adding the last bit of frosting on top of your cake.
Rewriting the final bit of your letter will often require more time, but it's worth it.
4 Creative Ways to End a Love Letter
There are more ways to end a love letter than just with a "sincerely yours." sign-off. You can get creative by using different approaches to see which suits you best. This short guide will explain these examples and their use cases. Let's start with the most common approach.
Two-word Closings
As the name implies, two-word closings contain two words followed by the sender's name. They are ideal for when you want to come off as elegant and courteous.
It's also ideal for long-term relationships where a sappy approach just feels over-exaggerated and pretentious. It's a short and sweet way to end a love letter, but do note that this is the most common way to do it.
For example:
With love, Keanu
Always and forever, Thomas
Yours regardless, Anderson
Forever yours, John
Yours Always, Wick
Adverbs
Another way is to pair a single with an adverb to describe the way you feel about the person reading the letter. This approach is ideal for when you want to be descriptive about your feelings. It's one of the best ways to draw emphasis to the way you feel about the person you're writing to.
For example:
Devotedly, Justin
Faithfully, Jake
Affectionately, Alex
Unquestioningly, Brent
Truly, George
Humorous Closing
This approach can get tricky if used in the wrong scenario. Humor is subjective, and it can be difficult to inject humor into a love letter. However, it's a great way to build trust and get the recipient to like you. A humorous closing is ideal for when you want to cheer your partner up. It's an easy way to take off pressure from writing your letter because it's lighthearted and fun.
It's an effective way to end your letter on a positive note. However, if you can't think of anything funny to say, it's best to stick with more toned-down approaches.
Sincere Closing
A sincere closing focuses on expressing exactly what's on your mind. This approach is ideal if you're sure that your emotions speak for themselves. It's a risky approach if the person you're writing to isn't serious about your relationship.
If you and your partner share a special bond, it can be the best way to end your letter because it encapsulates strong feelings.
For example:
You're the only one.
I love you always and forever.
I need you in my life.
You're the one I've always wanted.
I belong to only you.
In Summary
How you end your love letter is just as important as the way you weave your words carefully. It influences the impression you leave on your reader, and it can mean the difference between a positive or negative response.
There are many ways to end a love letter, each with its own use cases. Always be aware of your reader's feelings. Don't forget to consider your relationship and the context and goal of your letter. Be tactful, considerate, and, most of all, genuine.
Explore All
Love Letter Generator Articles