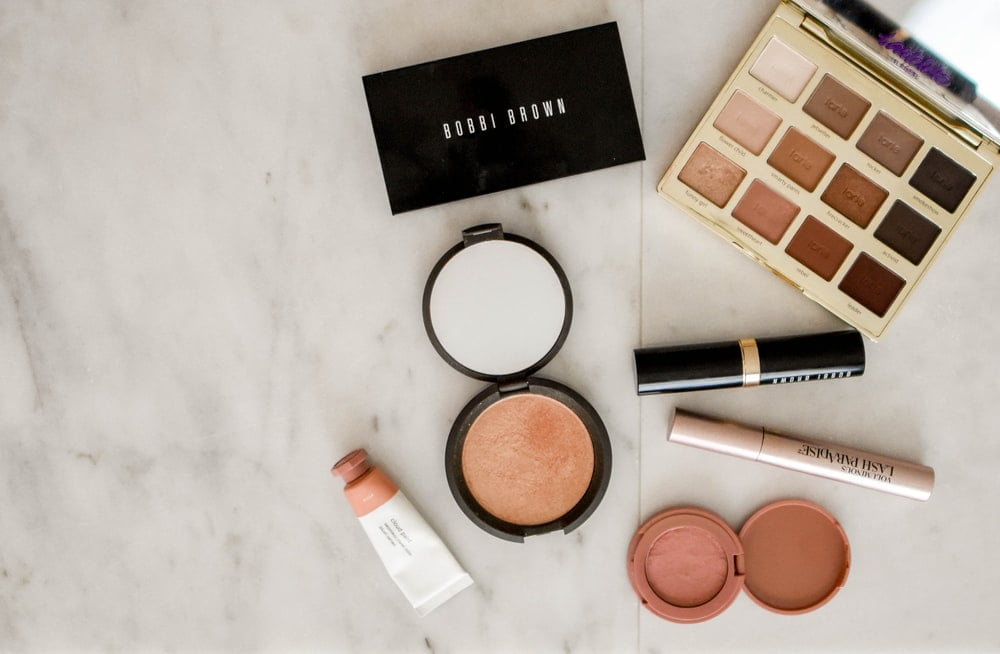 Slogans are a vital part of any marketing effort. They're often the most memorable, creative, and influential part of your marketing strategy. While businesses can function without a slogan, doing so puts them at a steep disadvantage against companies that use them. This article includes a list of beauty brand slogans that can help boost customer interest in your products. 
But first, here's a quick refresher on a slogan and why every company needs one.
What is a Slogan?
Slogans and taglines are short, catchy phrases advertising a company's identity. They are catchy taglines for many types of marketing content. Their primary purpose is to help you stand out from the market. They also share a business's unique value proposition.
For example, if a business specializes in selling lip products, they can say, "Get the lips you've always wanted."
Slogans typically use simple rhymes to aid the audience in recalling them. The premise is that words are much easier to identify than logos and names.
Taglines and slogans help generate interest in a business, product, or service by helping the target demographic associate slogans with their respective brands.
For example, The tagline "Maybe she's born with it. Maybe it's Maybelline." is catchy and memorable because of the wordplay on maybe and Maybelline. This is a phrase that customers can easily associate with the brand.
A psychological process called "brain priming" facilitates this series of associations. Slogans help customers remember brands by associating simple stimuli (words) with related brands and products.
Think of it as putting your foot in a door to open it fully later.
How Does it Affect Your Brand?
Slogans yield several benefits to a marketing campaign. An increase in audience interest and brand awareness is chief among these benefits. Effective slogans can influence people to think of your brand without them knowing it. 
For example, when we read the phrase "Just do it.", we automatically think of Nike.
This is because our brains have been exposed to both the slogan and brand enough to build an association between these two elements. In essence, unique slogans make it easy for people to follow and remember your brand.
Keep in mind that people are likely to choose brands they can easily remember. It's why marketers work hard to create catchy slogans and taglines.
50 Beauty Brand Slogans
A beauty slogan is not just a phrase. It's how your customers are going to find your business. It's why you need creative slogan ideas. If you're struggling to write slogans for your beauty brand, try taking inspiration from these ideas:
The best skincare for your healthy skin.
Redefining the power of makeup.
The best cosmetics shop in town.
Why be anything if you can't be beautiful.
We're experts in the perfect style for your face shape.
Looks good; feels good.
Come to us for the best beauty products.
Eyelashes for dreamy eyes.
You'll leave feeling new.
We care for the perfectionist in you.
Brighten your day with beauty.
Smart girls use our skincare products.
Look fabulous and feel great.
Let skin be the first priority.
Live life beautifully.
Enjoy the stay, love the glow.
Beauty starts with us.
Time for some makeup therapy.
Get the skin you want to feel.
Elegance in every way.
Look better than before.
Shine like a diva.
Experience perfection.
Natural as the morning dew.
Beauty for every woman.
The best skincare in the world.
You're worth it.
Making your skin perfect and cool.
Adding a touch of beauty.
We aren't just a beauty store. We're home.
We're your first step to beauty.
Be simply beautiful.
Make a little room for skin beauty.
Makeup to inspire you.
The long-lasting lipstick.
Luscious lips, plus some tips.
Bringing beauty inside and out.
Believe in your beauty.
Let your skin reveal your beauty.
Pretty does as pretty pleases.
A new look for a new you.
A girl's true taste in beauty.
Shine the moments.
A new kind of beauty.
Gorgeous for all seasons.
Clean, clear skin.
Skincare products that make you smile.
We sell beauty.
Dressed with beauty.
The right brow for you.
Conclusion
As a brand, your slogan is the first thing your customers see, hear, and read. It's the first impression, and it means everything that comes after. It sets the standards for the image your company is trying to project.
Frequently asked questions
What is the tagline of Maybelline?
CBS Outdoor developed a game in honor of 150 years of advertising on the London Underground that shows Maybelline's "Maybe She's Born With It" strapline to be one of the most recognisable straplines of.
What is the best slogan?
Disneyland: "The happiest place on Earth.".
Nike: "Just do it.".
The original: "Old Spice".
Diamonds are forever; De Beers.
What money can't buy are things.
Samsung: "Do what you can't.".
What is a good slogan for a beauty business?
Some popular beauty slogans are: "Maybe she's born with, maybe it's Maybelline" by Maybelliners, "Because you're worth it" by L'Oreal, and "Ea.
Who is your target market of beauty products?
Therefore, from a generic point of view, a typical cosmetics business dealing with make-up items and other skincare products would primarily target women aged 18 and older.
What is the target market for beauty products?
Millennial women are not only the biggest buyers of cosmetics, but their habits are rapidly transforming the industry, unlike in many other consumer packaged goods categories, where women 35 to 54 years old are the core target market.
What is the tagline of Lakme?
After its acquisition by Hindustan Unilever, 'On Top of the World' became a unique company under the tagline 'Lakme Reinvent', which offers a wide variety of cosmetics of the world class.
What is your brand slogan?
A slogan is a simple catchphrase that draws an audience towards a brand or product. Successful marketing is accompanied by a strong slogan, along with your logo and brand name.
What are some good slogans for a salon?
Share your style
Our duty is to be beautiful.
Beauty does not have to be painful. .
It is done
Style while you smile!
We are committed to taking care of your needs.
Let's make you look good and feel well!
Let's be proud, let's just be you.
What is a good slogan for skin care?
L'Oreal uses the slogan "Because you are worth it" while Neutrogena uses the tagline "Healthy skin, visibly even.".
What are some slogans for a salon?
The place where haircuts are fun!
There is a place where hairdressing is alive..
Welp and Dye
At its best, your hair looks good.
Beautifying a neighborhood one haircut at a time.
Let's talk about our hair!
Beautiful hair with good care.
We love your hair!