Think of a random brand in your mind. If you hear yourself mouthing a catchy phrase associated with the brand, that means they have a good slogan accompanying their product. If not, you may want to start paying attention.
This article explains the ins and outs of creating company slogans. It includes examples of the best company slogans to give you an idea of what to do better.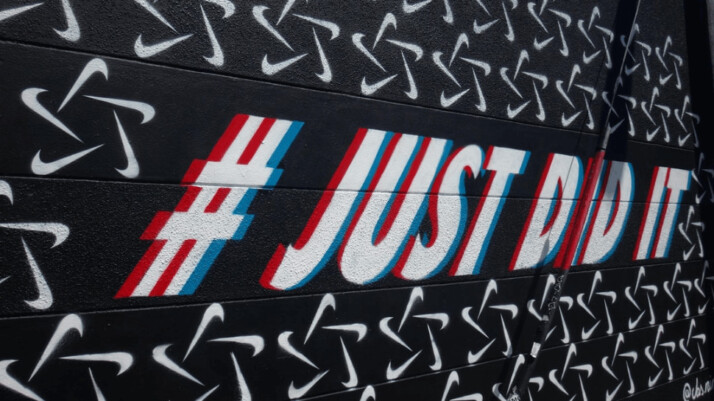 What Is a Slogan?
A slogan is a short, catchy saying that provides a simple message. Slogans are considered to be a kind of advertisement, especially in a commercial context. Businesses can use it to promote a service or product. It is often used to encourage further purchase or sponsorship of a business's goods or services.
In some cases, a business may use a slogan on an inside product label. It's a short saying used to promote something on a product or as a message to the public. A slogan usually goes one of two ways. It could be a statement of the product's good qualities from the maker's perspective.
It could also be a statement of the good qualities of a product or business service from the consumer's perspective.
What Makes a Great Slogan?
This section discusses the different ingredients that companies combine to make great slogans.
It Is Memorable
A key question brand managers ask themselves when coming up with slogans is whether it's memorable or not. They understand that they have only one chance to get it right.
What are the chances of people noticing the slogan? Will they have to think about it for a second or two?
It Sells the Key Benefit
Do you know how they say, "Sell the sizzle, not the steak"? That means your slogan should sell the benefits, not the features. It's important to remember that a slogan should clearly convey company or product's benefits to the audience.
Differentiates the Brand
Before you write your company slogan, make sure to do some research. You can do this by finding a company slogan that is already successful. Compile a list of slogans that you like, or conduct a poll among your coworkers and friends. This is essential because slogans are typically short or bite-sized statements that must convey what differentiates the company while retaining that key message.
Conveys Positive Feelings About the Brand
When the audience hears or sees your slogan, it should create a positive image of the brand in their minds.
Examples of Some of the Best Company Slogans
Belong Anywhere – Airbnb
Just do it – Nike
Let's go places – Toyota
Shave time shave money – Shave Club
Because You're Worth It – L'Oréal
Imagination at work – General Electric
There are some things money can't buy. For everything else, there's MasterCard – Master Card
America Runs on Dunkin' – Dunkin'
Think Different – Apple
Conclusion
It is through your company slogan that you can tell the world who you are and what you care about. A slogan should be able to be easily remembered and generally understood by customers.
Slogans often lack real meaning beyond the generic aspects that most people care about. Remember, the more people say your slogan, the more popular it will become, so be sure to craft your slogan with care.
Every company wants to convey a memorable company slogan to help promote their products or services, confuse competitors, and aid in marketing efforts. However, creating a catchy slogan shouldn't be taken lightly because it is considered an investment in the brand's future growth.
Explore All
Motto Generator Articles