It's no secret that school can be challenging at times. That's why knowing the best motto for students is essential. Every student should have a motto they live by that helps them through.
This guide has collected inspirational mottos you can use that will make all the difference. You can choose one or come up with one of your own!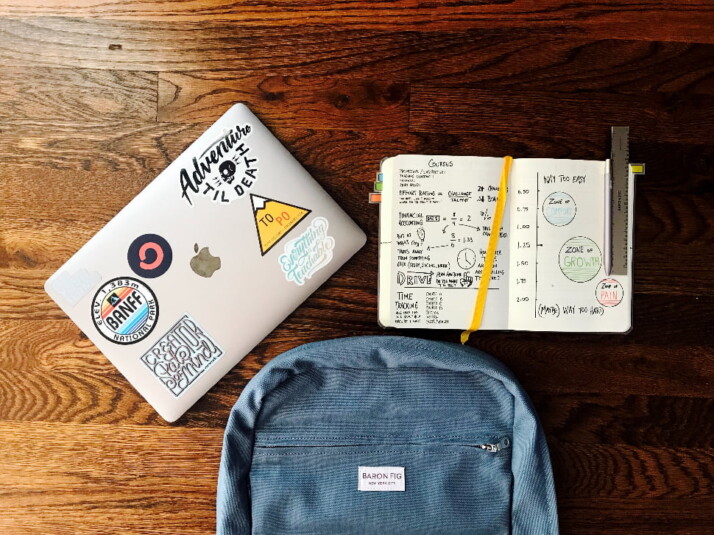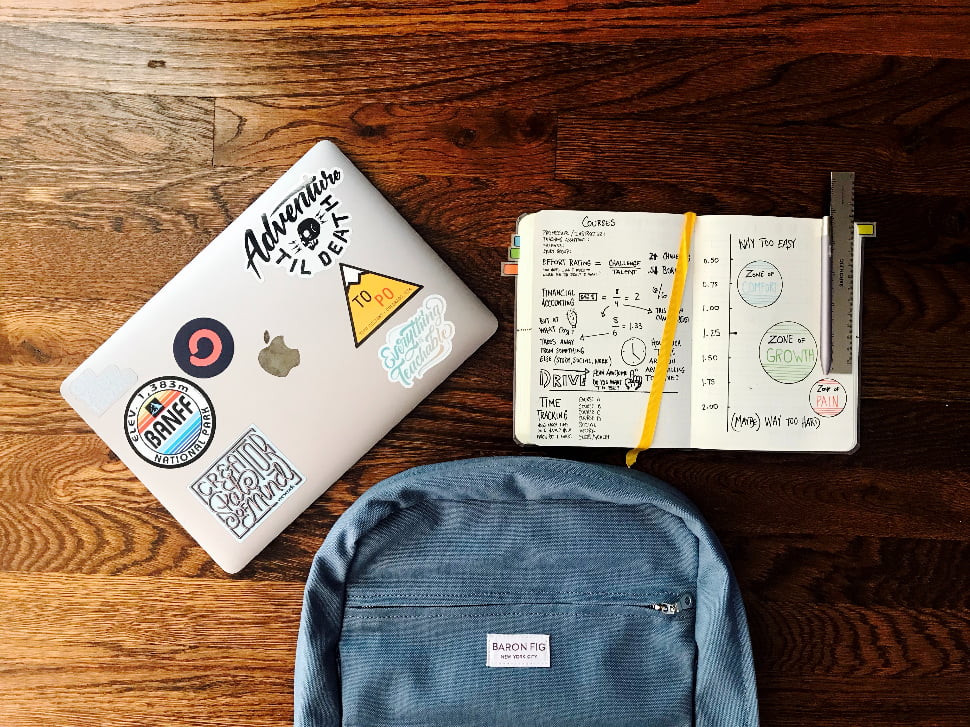 What Is a Motto?
A motto is a phrase that aims to inspire you to do great things in life. Letterheads and company logos are usually an example of mottos. They can be three words, three sentences, a rhyme, or a sentence in a foreign language. People in college mainly need the best motto for students to set goals for themselves and inspire them to change for the better.
Mottos have been used since the beginning of time to uplift people and make a difference in the world. You will easily remember mottos when you see them because they are designed to be catchy and memorable.
Why Should Students Have a Motto?
Students need mottos to guide them, demonstrate their personal values, and inspire them. It is also important to remember their personal motto every day. This is so it can be used as a tool for character building, growth, and development.
There are various ways to motivate your students and make them powerful and knowledgeable individuals. Whether you require them to live the motto out loud or quietly reflect on the meaning in their daily lives. The adoption of a school motto drives home the point. It gives students a sense of belonging to a team, teamwork, unity, and collaboration.
How to Make Your Own Motto
Here are some tips to help create your motto.
1. Define Your Values and Goals
Write a few words down that describe how you want your life to turn out. What do you believe in? What do you want to achieve?
You can start with small goals. It doesn't need to be lengthy; it just needs to represent the values you have in your life. Keep revising these values until they are fully in tune with what you want in your life now.
2. Be Memorable
It's essential for a motto to be memorable. Limit it to a few words that communicate your values, feelings, and goals well. A shorter motto is easier to remember and easier to hold on to. Try to think of a catchy, simple, and concise phrase or sentence. You can also think of a motto that relates to your daily life, passions, and aspirations.
3. Make it personal
More often than not, a person's motto can be found in a story that they have told. It can also be seen in the works they have done and the things they have collected over their lifetime. Make your motto personal and unique to you to help you stay motivated.
4. Think Big Success
Don't be afraid to dream big. Give yourself a clean slate. Write down anything and everything that you want. It is your wish list – one that can help guide you in your life's journey. Write down your heart's desire. Get a clear vision of what you want to achieve in life. Write down what will make you happy!
The Best Motto for Students
Personal Mottos
Don't allow anyone to block your path to achieving your goals.
Sometimes there can be challenges along the way, but with grit and determination, you can achieve all your goals.
It's important to keep trying.
Trying and trying is one of the keys to success in achieving goals. Never give up.
Keep your spirits up. It will keep you going.
Make sure to stay optimistic. This will help you not stress out and keep that motivation towards accomplishing your goals.
You can't accomplish your best goals with magic.
As the very famous saying goes, there are no quick shortcuts to success. You can't achieve your goals with magic but with your hard work and determination.
Show that the people who question you are wrong.
There will be doubters, and there will be people who ridicule your goals. Keep your head up and keep continuing forward.
Your greatest fan is yourself.
It's essential to keep your chin up and remain interested in your dreams. You are your cheerleader, but also, don't be afraid to be your toughest critic.
You'll go places you never imagined possible due to your education.
Education is the key to a better future. Keep working hard, and the sky is the limit.
Giving everything to achieve your goals is the only way to get what you want and thrive. So give it 101%.
Always be yourself, and don't be afraid to be different.
This may be a common motto but being yourself is what will bring you success. Do not lie to yourself and others.
Even when it's tough, keep going.
Have patience. Everything will turn out for the best. While things will get complicated, you have to work towards your goal bit by bit.
Other Personal Mottos
Be as determined as you ever have been.
Don't allow anything to stop you.
Everything happens for a good reason, and everyone has the potential to be great.
Life is worth living.
Keep your head up and stay calm.
Follow your dreams.
Keep being you.
Remember that there's always light at the end of each tunnel.
School Slogans
Everyone Is an Achiever
Excellent is our name! Learning is our game!
Everyone Successful Every day
Expect Success
Enter to learn —- Leave to serve
Expect the Best
Fear Our Power!
Gather to learn
Learn globally, graze locally
Hand in Hand, We Learn
Art School Slogans
The arts are what connects us all
Art imitates nature
Life without Fine Arts is an erosion–a numbing–of the soul
Art is either plagiarism or revolution
All art requires courage
Art is timeless
Nature is the art of God
Art is the only truth
Business School Mottos
Lift your career beyond expectations
Turn Your Brainpower Into Financial Power
A better place to think about business
Get plugged into the world
The more knowledge you have, the more you dare
Business in a whole new light
In the world for the world
To Wrap Up
Mottos are often motivational and inspirational. They help students live by a certain personal value. These mottos come in personal and school-related forms and can be utilized in many ways. It is important to note that mottos must be specific and memorable so that they can effectively guide a person.
The best motto for students is short, simple, and easy to remember. It is something that will provide inspiration and motivate you to achieve your goals. Hopefully, this article has given you ideas on how to select the perfect motto and how to make your own.
Explore All
Motto Generator Articles