Do you want to attract more attention to your car company? Well, slogans are the sure-fire way to do that. Whether you're marketing for a car or a brand, car company slogans are essential for any marketing campaign.
Create a car slogan that speaks to the customers in a different voice. You could try a unique take on some of the most popular car slogans. Or you could create a slogan specifically for your company. Whichever way you choose to do it, this article is here to help you out with slogan examples and slogan-making tips.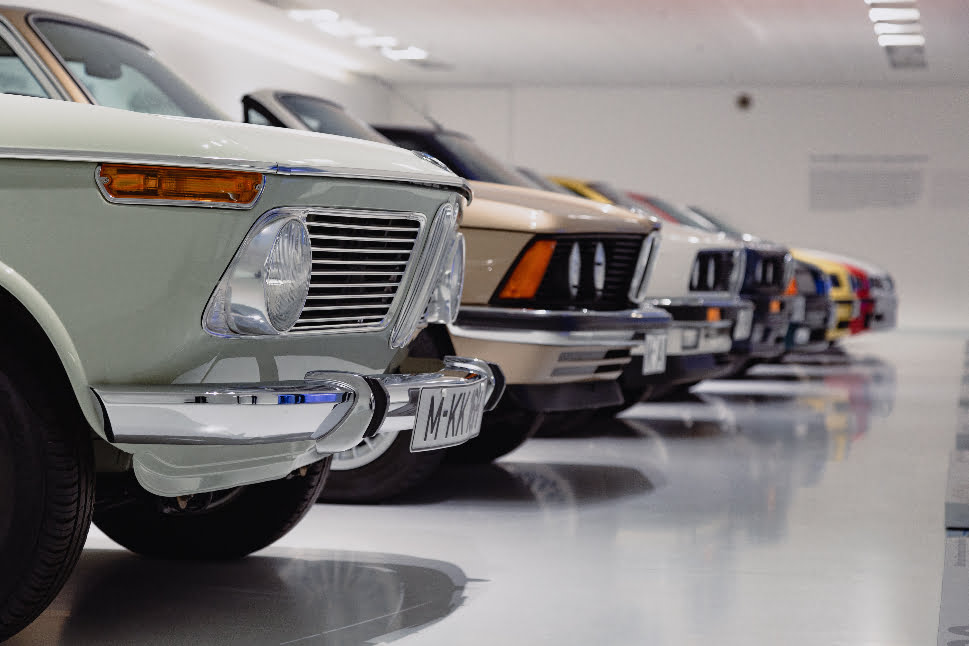 What is a Slogan?
A slogan is a repeated, catchy, and meaningful advertising phrase used to generate interest in a product or company. It is often used in radio and television commercials and print ads. While it can be short or long, a slogan is ideally 6 to 19 words long.
Why You Need a Slogan
It doesn't matter what industry you're in; everybody needs a good slogan. A slogan will help your company stand out, gain customer recognition, and make it easy for your consumers and customers to remember your company. Here are some other important reasons why you need a slogan:
It can be used for multiple advertisements
Can entice people to your website.
Creates a positive brand image for you and your company
Increases Sales
Promotes wider brand awareness
Car Company Slogans
Car Service Slogans
Complete breakdown solutions
Let us fix it.
Trust us with your car
Love what you get
Your car is important to us
Let's Get You Back on the Road
Fixing is all we know
Affordable and the best
Famous Car Brands Slogan
Audi
Never Follow
Keeping ahead through technology
Everyone dreams of an Audi
Ford
Ford has a better idea
Bold moves
Build for life in Canada
Ford. Designed for living. Engineered to last.
Built Ford Tough!
The Best Never Rest
Honda
The Power of Dreams
First man, then machine
The technology you can enjoy
Volkswagen
For the love of the car
Small wonder
Nissan
Shift expectations
Just wait, you drive it
Built for the Human Race
Subaru
The beauty of an all-wheel-drive
When you get it. You get it.
Confidence in Motion
Mitsubishi
Wake up and drive
Better built. Better backed.
Drive at earth
How to Make Your Slogan
Making a slogan doesn't have to be hard! Just create a statement that's memorable and long-lasting. Follow these tips to help you get started.
Brainstorm ideas and write them down
Keep it short but catchy
Promote the value your company can offer
Get feedback from friends and family
Use online tools to optimize your slogan
To Wrap Up
Car company slogans are a great way to combine your company name with your creativity. They can push the target demographic towards your company and are a great way to promote your company.
Hopefully, you've found inspiration in this article's examples of car company slogans. Get ahead and try making your own!
Frequently asked questions
What is the slogan of Ferrari?
A marketing slogan said, "You can have this car in any colour you like, except red!" This didn't stop the GTO, a road car with an aggressive design and exceptional performance.
What is Lexus slogan?
It appears Lexus has come a long way. "Relentless Pursuit of Perfection" has been replaced by "Experience Amazing" as they continue to define what personal luxury transportation is going to entail in the future.
Does Tesla have a slogan?
Tesla's mission statement is to accelerate the transition to sustainable energy. Tesla's slogan is: to accelerate sustainable transportation and electric technology.
What does the Audi slogan mean?
Vorsprung durch Technik, Audi's slogan, means "Being Ahead through Technology".
What is Ford's slogan 2021?
Six years after nearly collapsed, the automaker has launched a new slogan that underscores its confidence that its recovery is almost complete: "Go Further.".
What slogan is have it your way?
Burger King developed an exceptionally successful ad campaign with the slogan, "Have It Your Way," which reflected the fast-food chain's willingness to tailor orders specifically to individual tastes and preferences.
What are some catchy slogans for cars?
| Brand Name | Slogan |
| --- | --- |
| BMW | Sheer Driving Pleasure. |
| Chevrolet | Baseball, hot dogs, apple pie and Chevrolet. |
| Chrysler | Chrysler. Inspiration comes standard. |
| Ford | Built Ford Tough! |
How do you market a car dealership on Instagram?
Optimize your Instagram Profile.
Develop an Instagram content strategy.
Using third party Instagram tools to your advantage.
Showcase the Customer
Your best friend is Instagram Analytics.
Hashtag Accordingly
Your Customer Content Can Be Used to Your Advantage.
Is Instagram Live?
What is a good slogan for a car dealership?
It's hard to beat our prices, so come and see us first!
Over 75 years ago, America's favorite car was Honda.
Your local auto dealer can trust us.
It is not a luxury, it is a necessity.
Drive away today
Your best choice
Buy Now!
The easiest and most affordable way to buy a vehicle.
How do you create a catchy slogan?
Logos start. Your slogan matches your logo.
Keep it simple
Use small words
Think about your business in a word list.
Roll it off your tongue.
Power words or phrases.
Test your slogans
What are the best slogans?
"The Happiest Place on Earth," Disneyland, says.
You just have to do it.
Old Spice: The original.
"A diamond is forever," De Beers says.
To MasterCard: "There are some things that money cannot purchase.".
Samsung says, "Do what you can't.".
What is Ford's slogan?
Since 1979, the slogan "Built Ford Tough" has been around and it's been held up to today. A gimmick that has helped Ford sell millions of trucks is no longer necessary for Ford. Because it really wasn't an advertising gimmick.
What is a good company tagline?
Taglines that are functional are common. As clear as possible, it should address the unique value you offer your business. Sure, many classic taglines are very clever. "Let your fingers do the walking" is a clever play on words.
What is a catchy slogan?
A slogan is a catchy tagline or phrase that is used by an advertising company. Brands offer their customers a brief and sweet reminder of their value.
What is a catchy phrase in advertising?
A slogan is defined according to Oxford Languages as "a short and striking or memorable phrase used in advertising," which is a pretty accurate definition.