Finding catchy slogans that appeal to your target audience is a smart decision for your marketing and advertising campaign. For generating sales and traffic, a clever phrase is one of the best methods for harnessing the power of your campaign.
But creating catchy and timeless slogans may need some brainstorming or inspiration. This article provides examples of some best catch phrase ideas for your brand or business campaign.
What Is a Catch Phrase?
A catchphrase is a short, memorable phrase used in marketing. Catchphrases can change the way you see your business because they make your brand memorable and unique. In contrast to slogans, catchphrases are typically employed to identify a speaker or cause with which the public is most likely to connect.
Moreover, a catchphrase is instantly recognizable as the trademark of a particular person or group due to its repeated use. For instance, Apple's tagline "Think Different" is considered a classic example of a company building a reputation for its iconic phrase.
What Is the Importance of a Catch Phrase?
A catchphrase is a potentially powerful and memorable little slogan or phrase that can increase the effectiveness of a product in a few words. It is a clever and unique slogan that often can be traced to the person who first coined the catchphrase. Great catchphrases can conjure emotions and create a reaction to the phrase.
The perfect slogan for a marketing campaign can whip up interest. This short and clever phrase can immediately spark customer interest in a particular idea. It makes them want to know your company better and buy your products. It is used to attract attention and make sure the concept brand remains in mind for years.
Slogan Vs. Tagline — What's the Difference?
Although the terms slogan and tagline are frequently used interchangeably, they are not the same. Both of these terms are short catchphrases that express the company's values or products and services.
A slogan is a short phrase used to identify a unique brand and express its mission. It implies the sentiment of the brand, promises the benefit, and illustrates how the brand is intended to make an impact. A catchy slogan can also be a short statement to advertise a particular campaign or item.
On the other hand, a tagline is short and creates an image of the brand in people's minds. It is more focused on the product rather than saying what the product does. Taglines are like the permanent mottos of a company or a simplified version of the company's mission statement.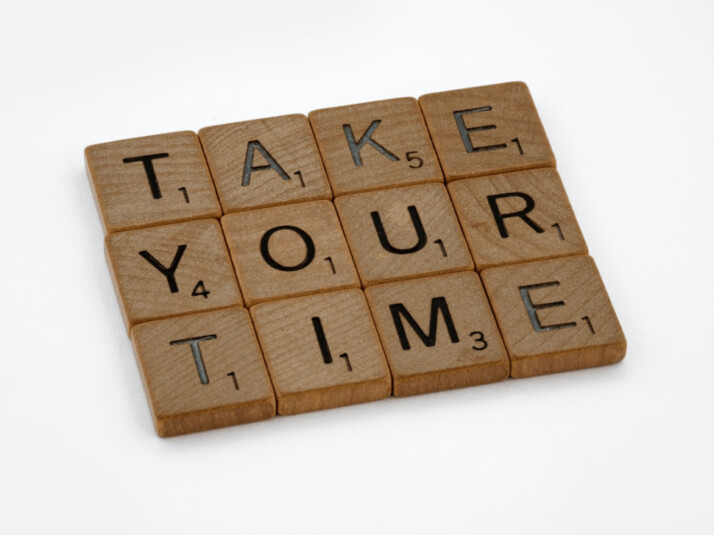 What Makes for a Good Slogan?
Slogans are a great way to leave a lasting, impressionable mark on people's minds. A catchy slogan can be used as a catchphrase, and the more it's repeated, the more it sinks into the customer's subconscious. A good slogan needs to have the following key elements:
1. Simplicity
Slogans are short and sweet titles that convey a feeling or a certain idea. They are the perfect length for a tweet, Instagram caption, or business card. A short and simple slogan is easy to remember than a long, wordy statement.
2. Memorability
Memorability refers to remembering and recalling words, slogans, or catchphrases over time. The secret to a good catchy slogan is to be authentic and relatable to your audience. Try to think of unique, personal, and sincere slogans that will inspire people to want to be part of your campaign.
3. Emotion
You do well with slogans and catchphrases if you can stir people's emotions. Your slogan will catch the attention of your target audience if it incorporates a positive emotion. It should align with the feelings you want your product or service to elicit in your customers. It can be a feeling of comfort, luxury, inspiration, or relief.
4. Differentiator
A vital marketing component is finding a way to stand out in the market. A slogan highlights the proposition of an idea and is a great way to differentiate yourself in an increasingly crowded marketing world. Use your slogan as a differentiator to convey your competitive advantage.
Examples of Good & Effective Catch Phrase Ideas
Branding is one of the essential aspects of any new company or business. And to draw the target market's attention, you need an attractive and impactful catchphrase to market your brand. It's time to let your imagination run wild and make a lasting impression on the public.
However, coming up with a simple but creative slogan idea to convey your message right and stand out from the crowd requires some inspiration. Here are some examples of the best catch phrase ideas of all time to inspire you to start writing one of your own.
Famous Advertising Slogans
Good Food, Good Life – Nestle
Because You're Worth It. – L'Oréal Paris
Save Money. Live Better – Walmart.
Every Little Helps – Tesco
Think Different – Apple
Melts in your mouth, not in your hands. – M&M's
Quality never goes out of style. – Levi's
Just Do It. – Nike
Imagination at Work – General Electric
The Happiest Place on Earth – Walt Disney World Resort
America Runs on Dunkin' – Dunkin' Donuts
Advancement Through Technology – Audi
Catchy Company & Business Slogans
No appointment is necessary. We hear you coming.
We believe every day is Taco Tuesday!
Designs that change the world
Smart decisions today. Lasting value tomorrow.
Experience Listens. Be Heard.
Come for a drink, stay for a meal.
We Help the World Grow the Food It Needs.
Let Our Experience be Your Guide.
We'll be a sensation for your next renovation
Embrace your health
The Greatest Casualty Is Being Forgotten
Conclusion
So, if you want to stand out and get noticed, then a clever catchphrase is a great tool to use. Catchphrases are memorable slogans that people can quickly recall and attach to a brand's quality, offer, or product.
In the world of advertising and marketing, catchphrases have a significant effect on the success of the campaign. However, many do not know what qualifies as a catchphrase or its purposes.
Explore All
Motto Generator Articles