Art is one of our most fundamental human instincts. From cave paintings to Shakespeare and beyond, our ability to create and express ourselves is essential to the human condition. If you want to draw more attention to your artistic endeavors, catchy art slogans can help you out.
In this article, we'll be sharing some great slogans about art. Get some inspiration from them. And when you're ready, try writing your own!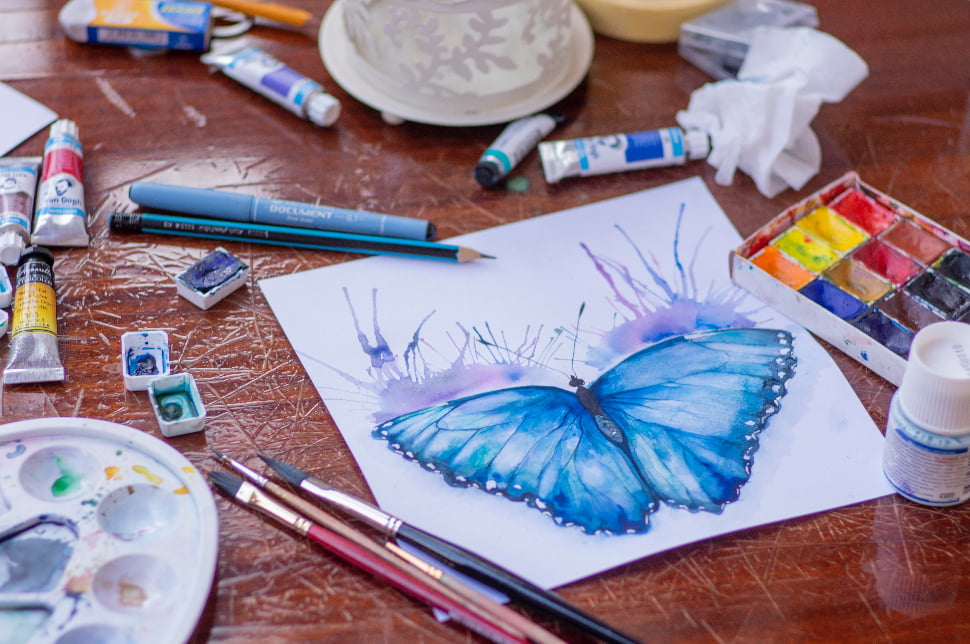 What is a Slogan?
Slogans are short, memorable catchphrases that offer a concrete way to describe an idea or a campaign. They can be used anywhere from websites to billboards and pamphlets.
While many slogans are used in advertising, slogans have become a type of artistic expression, as well. Slogans are mostly used because they offer a concise, memorable description of a product or an idea.
Why You Need a Slogan
A slogan is essential if you want your art business to be successful. A slogan says a lot about what you feel about your work. It will also affect what your target audience will think about it. Slogans can help you establish your business's brand identity and help you select a perspective that will attract your ideal clients.
Examples of Catchy Art Slogans
You imagine. We will create.
Get your aesthetic enjoyment.
Do what you want.
A great deal of art is created.
Creating better things.
Think unlimited.
A way of perfection.
Colorful serenity
Draw a bright smile.
Art has a purpose.
Surprise emotions.
Artful appreciation
Art is the future of creativity.
Stay happy and admire art.
Art is continuously changing
Get a beautiful work of art.
What we draw is art.
Fill your cart with art.
Creativity Full of Positivity.
Art That Will Blow Your Mind.
Everyone loves colors.
Your emotions can translate into art.
Never miss our work.
Art can change everything.
Conversion of imagination to reality.
Short Art Slogans
Art worm
Visual imagery
Lush dreams
Vivid portrayal
Bright nights
The presence of art
Throne of the painter
Art community
Artsy crafts
Artistic wonders
Solemnly artistic
Illuminate
Clustered illusions
Modernistic art
Key Tips on Making Your Slogan
Making a catchy art slogan is relatively simple. All you need is to remember these key tips and let your creativity flow.
1. Brainstorm
By brainstorming, you can come up with an infinite amount of ideas. Organize your ideas and list them down. Get your colleagues' input and narrow your list to one clear winner.
2. Keep it Concise
Slogans should be simple and short. Limit yourself to a few words that can drive your point home. Don't use overcomplicated words. This can push your audience away.
3. Know your audience
Understand what your audience responds to. This will help you connect with them more through your slogan. Incorporate trigger words that can relate to your audience as well as your art brand.
To Wrap Up
Whether you want to promote an art project or advertise your business, a catchy slogan can make your work stand out from the rest. Now you're ready to make some excellent and catchy art slogans. Make sure to follow the tips in this guide. Good luck!
Frequently asked questions
Does slogan need to rhyme?
Here are 5 steps to writing an effective slogan:. Write a rhythm, rhyme, and ring for them. Slogans, whether read or heard, should be pleasing to the ears; rhythmic and fluid-sounding slogans are easier to recall and remember later.
What is a slogan example?
Top slogan examples are timeless, catchy words and phrases that stay in our minds even when the television is off, from "America Runs on Dunkin' Donuts" to "The Happiest Place on Earth," the Nike "Just.
Can a slogan be a question?
Whether it's "Got Milk" or "Just do it," slogans and advertising phrases can feature questions or statements.
What is the catchiest slogan?
As Disneyland, "The happiest place on earth.".
"Just do it," Nike said.
Spice: "The original"
"A diamond is forever." – De Beers.
MasterCard: "There are some things money can't buy".
Samsung: Do what you can't.
What are creative slogans?
3. Creating creative slogans is what helps your brand stand out from your competitors. Your brand's creative slogan should be specific and clear, but still easy enough to understand to get your audience's attention immediately.
How do I come up with a catchy slogan?
Let's start with your logo. Your logo and your slogan work hand-in-hand.
Keep it simple
Use small words
Make a word list regarding your business.
Take it off your tongue.
Use words or phrases that are powerful.
Test your slogans
What are good catchphrases?
| Catchphrase | Character | First appearance |
| --- | --- | --- |
| "Look! Up in the sky! It's a bird! It's a plane! It's Superman!" | | 1952 |
| "Live long and prosper" | Spock | 1966 |
| "Lucy, you got some splaining to do!" | Ricky Ricardo | 1951 |
| "Make it so" | Jean-Luc Picard | 1987 |
How do you design a slogan?
Choose a simple style for your blog. Keep your slogan design simple, because extra details in and copy can add confusion instead of clarity.
Emphasize Your Strengths
Avoid the Obvious
Match the Brand
Where can I create a slogan?
Designhill slogan maker is a DIY tool that allows you to create brief, punchy taglines or phrases relevant to your business. Your input keywords are used to generate taglines. When your business lacks a multi-dollar marketing budget or time to brainstorm, our free slogan generator is important.