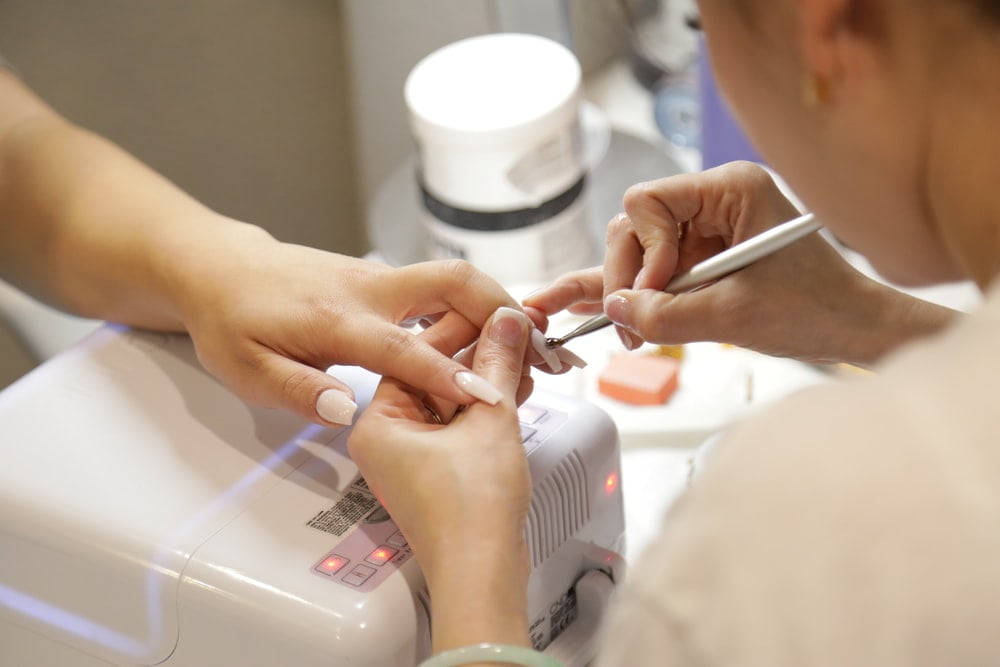 There isn't a single business that doesn't need a slogan. In today's marketing landscape, the company that stands apart from its competitors wins the lion's share of the market. Slogans are an integral part of all advertising efforts. This list of catchy nail salon slogans will help you attract customers to your beauty salon.
But before we delve further into the article, here are some ideas every marketer and business owner needs to familiarize themselves with.
What are Slogans?
Slogans are short, memorable taglines that help people identify a company, brand, product, or service. Slogans use simple words to make it easy for people to associate with the brand they represent.
A slogan can also promote a trend, initiative, or movement. It is often accompanied by a brand logo, and it forms part of a brand's identity. When people think of a brand's logo, they also remember the brand behind it.
Why are Slogans Important to Businesses?
Slogans are integral to all marketing efforts because they develop brand awareness among the public. Catchy slogans help the audience remember particular brands. Consider how everybody thinks of Nike whenever they read the slogan "Just do it."
Taglines use a principle called brain priming to generate public interest for a company or brand. Words are more memorable than graphic designs. This makes it easier for the brain to recall a slogan and, by extension, the brand.
So, whenever the reader remembers the slogan, she also remembers the business that uses the slogan.
Try to gain inspiration from this list of slogan ideas.
35 Examples of Catchy Nail Salon Slogans
Beautiful nails are jewels, not tools.
Beauty starts with nails.
The best nails in town.
We create beauty in nails.
Invest in good nail care. Invest with us.
Helping you look your best.
Let's talk about nails!
Treat yourself to our nail service.
No place for nails like us.
Style begins here.
Time for a manicure.
Couture nails everybody wants.
Come get professionally polished.
No better feeling than a new coat of nail polish.
Great nails, great service.
Perfect nails made possible.
We use only the best nail products.
Bring out the beauty in you.
There's no wrong day for a manicure.
Enjoy your time at our nail salon.
Life is too short for ugly nails.
Nails you'll love.
Where nails meet art.
Attention to detail to the tip of your nails.
Make it shine with nail polish.
Beauty from head to toe.
Beautiful nails are our best work.
Leaders of the nail world.
Adding color to your world through nails.
Choose glamour. Experience the finest nail salon.
Perfection in every nail tip.
Simply glamorous.
Relax while we pamper your nails.
Our nail technicians know everything.
A party for your nails.
23 Examples of Unique Manicure Salon Slogans
Clean, chic, creative nails.
Perfect nails made easy.
Take a long romantic walk to our nail salon.
The happy nails' hub.
The nails you desire.
Happy nails, happy clients.
Fabulous nails are our way of life.
Beautiful nails in professional hands.
Where your dream nails belong.
Nails done right the first time, every time.
Cool nails, affordable price.
Nail polish is a girl's best friend.
Nails that inspire envy.
Matching nails with every fashion trend.
We're the nail salon you've been searching for.
Nail art for everyone.
Pretty nail designs and colors.
Nail colors that shine like you.
A new day, a new shine.
Nails everybody loves.
Leave your nail care to us.
A new way to love nails.
Perfect nails for a great day.
The Bottom Line
Slogans are some of the best ways to advertise a business because they are simple and memorable. Creative slogans are an essential component of any success business because they increase brand awareness.
Don't forget to tailor your business slogan to match your target audience. The beauty industry is all about treating yourself. The best salon slogans make customers feel like the business knows what they want.
We hope we've provided enough ideas to help you write a slogan that best represents your business.
Frequently asked questions
How can I promote my beauty Parlour?
Register your spa or salon with online directories.
Online salon reviews – Manage them.
Join forces with other local businesses.
Offer Referral Discounts
Programs for loyalty
Salon Promotions
Share your social media promotions.
Use Facebook & Google ads.
How can I improve my nail salon business?
Easy to use Booking.
Offer Online Payments
Send Appointment Reminders
Involve your business regularly.
Customer Experience is our top priority.
Free Trial of StyleSeat.
How do I promote my nail business on Facebook?
Organize a Facebook page.
If you have lots of photos, you are going to need to.
Get customer reviews
Post regular content
Build your following
Boost posts. Create ads.
How can I make my nail salon successful?
Creating a business plan.
Small businesses can use free resources.
You must find a great location to research.
Obtain equipment
Make a partnership and find financing for your new business.
Complete legal requirements
How to recruit and hire professionals.
What is another word for nail technician?
Manicurists are licensed professionals, just like nail technicians. Nail technicians must pass an exam and complete a training program, 'apprenticeship, or both.
How do you attract customers to your nail salon?
Encourage Customer Loyalty
An incentive program for loyalty.
Make Your Loyalty Program Digital.
Encourage Google Reviews
Provide Memorable Service
Offer Online Tutorials
Offers of Limited Time Specials.
Pound the Pavement
How do I pick a nail business name?
My nails are on the run.
Your lucky nails
Quickly polished
I love the luxury of being a luxury person.
Time for a mani.
Nails are on display.
NailsGO!
Embrace the elegance
Where do nail techs make the most money?
The states and districts with the highest average mean salaries for nail technicians are Montana ($41,640), New Hampshire ($37,870), Vermont ($37.250), Utah ($35,960), and Washington ($34,650).
What are good salon names?
The Refinery
Beauty Haven
My Touch
Clique
Urban Escape
Beauty Escape
Vanity
Obsessed
How do I advertise my pedicure?
Guest members may benefit from a complimentary pedicure after 10 or 15 full-price treatments. Promote your spa on Facebook, Twitter, Instagram, and Pinterest. I frequently post about promotions, offers, or wellness advice.
What is good name for nail salon?
| CATCHY NAMES | FUNNY NAMES | GLAMOUR NAMES |
| --- | --- | --- |
| Well Polished | Full Blown Pinky Palace | Lavish Nails |
| Shine Me Up! | Nail Brain | Le Glamour Nails |
| Bejeweled Nails | Show of Hands | Luxury Nail Spa |
| File it Away | Smiley Nails | Color Bar Manicures |
How can I advertise my nails?
Incorporate your nail salon in Google Maps.
You can create a website for your nail salon.
Online booking of nail salons is possible.
You can use SMS marketing for nail salons.
Make a photo portfolio.
Make your nail business more visible online.
Promotional discounts for nail salon loyalty cards.
How do I promote my nail business on Instagram?
Generate Engaging Content. Think about your audience.
Create Connections. You can make videos about how to take good care of your nails, how to color them, etc.
#Hashtags
Run Contests
Quality Speaks Volumes