Cyber threats are most common in today's digital age, where we're more connected to the internet than ever. As a result, cybersecurity has become an essential part of our daily lives. Cybersecurity slogans can help promote awareness about cybercrime and encourage people to protect themselves from cyberattacks.
Successful slogans are memorable, creative, meaningful, and connect positively with the target audience. Let's look at some cybersecurity slogan ideas.
What's a slogan?
A slogan, also called a motto is a short and memorable phrase that serves to entice, persuade and inform an audience. A slogan captures an organization's vision and conveys the brand's image concisely.
As a cybersecurity startup, a memorable slogan will help you get your business off the ground. Your slogan enables you to stand out from the crowd and gain credibility, so it's a must-have for your brand. The goal of a motto is to grab attention, so don't be afraid to use a few words that sound like headlines.
Your slogan should be short, attention-getting, and make an excellent first impression. Here are some general rules to remember when picking a slogan for your brand.
First, your slogan should be catchy, to the point, and preferably be as short as possible. Think branding, not advertising.
Second, your slogan should inform your audience of what you do and convince them that they will be better off with your service.
Finally, your slogan should be memorable.
20 Catchy Cybersecurity Slogans
Cybersecurity slogans can entice and attract potential customers to your brand. Here are some creative slogans from which you can draw inspiration to create yours.
Your security, our passion.
Experienced secure services.
Protection is our business.
The Eagle-Eyed Protection.
Securing your world.
Protecting your assets and your brand.
Protecting you from the dangers of cyberspace.
Our job is to make data spill less
Crime hates security; we don't.
Protecting your assets and your brand.
We secure your electronic identity.
Strongly encrypting the world.
We protect you from cybercriminals.
Don't get hacked. Get protected.
Your data safety is our business.
Protecting you from the dangers of cyberspace.
Protect your network with us.
We're in the business of protecting information.
Data security for the modern enterprise.
We'll protect your peace of mind.
20 Cybersecurity Awareness Slogans
Cybersecurity slogans can help spread the word about necessary security measures. Some of these slogans used for awareness are:
Data privacy is a human right, and it belongs to you.
Lock it down, protect it up, and block the hackers.
Secure your cyberspace, secure your digital life.
Try not to get hacked. So, get ensured.
Your password is the key to your digital life. Keep it safe
Don't be a victim. Lock it up!
The internet's a big place. Stay safe out there.
It's your security, so take control
Stay safe online. Don't be quick to click
Don't be a victim of identity theft!
Security is a shared responsibility
Secure your data, secure your future
Be safe online and know how to protect yourself
No matter where you go. Be security smart
Guard your privacy—and your peace of mind.
Cybersecurity is a 24/7 job.
Accidents won't happen if prevention is taken.
Security begins with your mind, not your secret key.
The internet's a significant spot. Stay protected out there.
Make your password as strong as a Super Man.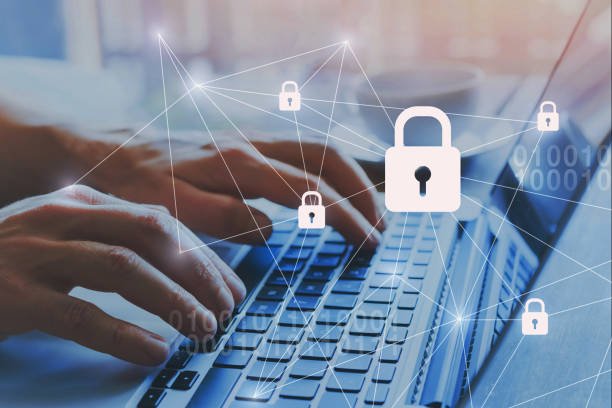 To Wrap Up
A slogan is a short phrase or word that is used to define a company, sell a product, or summarize a service.
Cybersecurity slogans act as a declaration of protection, to identify a company's reputation, and to attract attention. A memorable and catchy slogan is a powerful marketing, advertising, and sales tool.
Explore All
Motto Generator Articles