Graphic design slogans can be tricky to create because of the number of competitors in an increasingly saturated market. We cannot overemphasize the importance of a catchy slogan. If you need help coming up with graphic design company slogans, read on.
This article will define what a slogan is and why it's essential. Then, we'll provide you with some sample slogans you can draw inspiration from. Let's begin.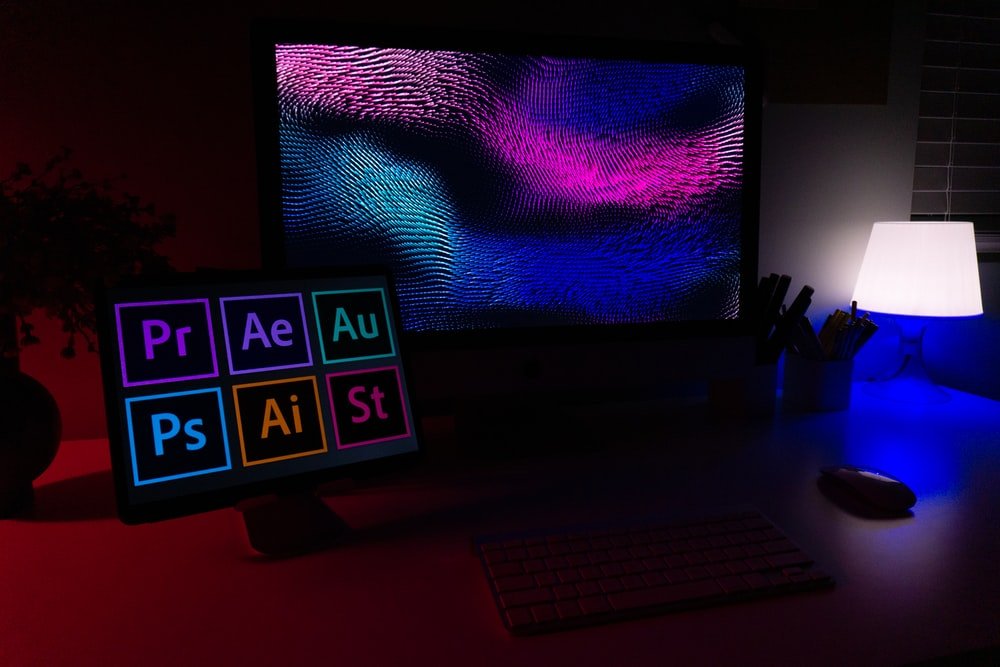 What Is a Slogan?
A slogan is a short phrase representing a company's essence and products and services. Slogans can also represent the company's values and its history or mission.
It is an essential component of advertising brand identity because it serves as another way for your target audience to remember your branding.
A slogan or tagline can be a standalone marketing tool in ads or websites.
How Does It Affect Your Company?
A graphic design slogan showcases what your brand offers. Moreover, it generates customer curiosity and facilitates brand awareness. Most people recognize the brand behind the phrase "it's finger licking good."
Company slogans are memorable because of a concept called "Brain Priming."
It's a principle of Psychology that explains how the brain learns to associate certain stimuli with a specific outcome or entity.
For example:
The phrase "it's finger licking good." appears on all of KFC's marketing content. The brain learns to associate it with marketing content and, by extension, the brand.
Slogans and taglines are potent marketing tools because they are more memorable than logos and brands. When the brain remembers a slogan, it also recognizes the logos and brands associated with the slogan.
They are also more effective at capturing an audience's focus and delivering the right message. Starting a business without a slogan is possible but ill-advised. This is especially true when considering the number of graphic designers in the market.
40 Sample Graphic Design Company Slogans
To create an effective graphic design slogan, you must understand the industry. Clients in this industry look for creativity and playfulness. Try to reflect that in your graphic design company slogans. Here's a list of samples to help you generate your slogan idea.
Good designs come with practice; great designs come from the soul.
Our design firm feels your brand deserves the best.
A great logo portrays the thought behind it.
Your vision brought to life.
A place to start sharing your dreams.
Light up the world with your designs and ideas.
Experience creativity better.
Let's build a brand worth fighting for together.
Redefining what logos should look like.
A new way to publicize.
Graphics delivered on time.
Where imagination meets reality, using creativity.
Work that delights clients and lasts a lifetime.
Designs with art.
Creating ideas, designing dreams.
Enhance your business with the best designs.
We know what you want.
Graphic designs made with love, passion, and creativity.
Creativity made simple.
We create easy marketing solutions.
Creative designs that grow businesses.
We design for the mind, not just for the eye.
We're a graphic design agency that believes in dreams and success.
Big ideas and creative designs that stand out.
Beautiful designs that leave a lasting impression.
We transform language into visual imagery.
We turn your interest into reality.
Every graphic has a story, and we're great storytellers.
Everything looks better with our studio.
Making graphics that inspire.
We give meaning to your business through web design and graphics.
Creative thinking never ends.
Our perfect designs tell a thousand words.
Where creativity meets technology.
A small company with extensive capabilities.
We turn little ideas into big dreams.
Design solutions for every medium.
We harness the power of design.
We design for a change.
Designing the future.
The Bottom Line
In today's market, it's important to find a way to differentiate yourself from your competitors. Modern customers tend to choose brands they relate with, and those who show they genuinely care about their clients.
We hope you gain inspiration from the examples we've provided in this article. They contain many ideas you can follow to create a catchy slogan for your graphic design business.
Frequently asked questions
What are some creative slogans?
There is also MasterCard (MasterCard) for everything else.
– Eat fresh (Subway)
This red bull gives you wings (Red Bull).
Food Fingers (KFC)
– Have a break. Have a KitKat. (KitKat).
– Save money. Live better. (Walmart).
(De Beers) – A diamond is forever.
Just do it (Nike).
What is a tagline in design?
Feels are how a tagline is written. While they don't describe your brand in black and white, they can evoke feelings that let your customers know what your brand is all about.
What is a slogan example?
"America Runs on Dunkin' Donuts" to "The Happiest Place on Earth" are the most timeless slogan examples we've seen so far. From Nike's "Just Do It" swoosh to.
What is the tagline?
An effective tagline is one or two phrases that provide clarity, entertainment, or emphasis for a brand's mission, purpose, or culture. Consumers feel more connected to brands through taglines.
What are some catchy business slogans?
Disneyland: "The happiest place on Earth.".
In Nike, "Just do it.".
De Beers: "A diamond is forever.".
"The original" from Old Spice.
MasterCard: "There are some things that money won't buy.".
"Do what you can't.".
What is a logo tagline?
A tagline is a phrase that emphasizes a business's commitment to certain values or messages, and/or clarifies a brand's mission. You can think of taglines as a brand's mission statement condensed into a few words. Having a brand identity can be important.
What is tagline in Fiverr?
Fiverr is embracing this workplace disruption with a campaign to inspire creators to transform ideas into successful products. The ad carries the slogan "Something From Nothing," which explains how a simple idea can eventually take shape after it's put into action.
What is graphic design famous quotes?
It is in design that the value is increased faster than it is in cost.
The public is more familiar with bad design than with good design.
"Everything is designed
Creative energy cannot be utilised.
You will never find perfection if you are scared of perfection.".
Design is the art of making intelligence visible.
What is a good tagline for a graphic designer?
Great design, well designed.
ideas, creativity, design
Design is a means of constructing relationships.
Design your dreams come true.
Creative and passionate
Give it a shot.
Design process that results in success.
Our designs let us promote your company.
How do you make a catchy slogan?
Let's keep it simple.
Be consistent
Make your differences visible.
Make it timeless
Take measures to ensure it can stand alone.
Don't forget to consider your target market.
Get input