You must have a catchy slogan to create a memorable experience for your clients and stand out from the competition.
Your slogan should convey your business's identity, purpose, and values in a creative manner that will make it memorable to your audience.
Defining your entire brand in a single sentence is understandably tricky. But have no fear; we have you covered. This post will assist you in generating your slogan without effort and show you examples of slogan that have stood out in time. Let's dive in!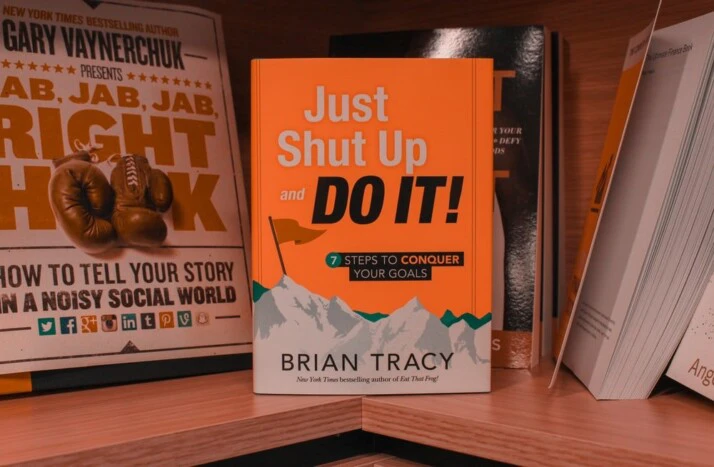 What is a Slogan?
A slogan is a catchphrase, typically a one-liner, that encapsulates your brand's essence. If your logo represents your business visually, your slogan represents your business verbally.
You could say that a slogan summarizes the purpose statement of your brand. It should be brief, memorable, and, most importantly, catchy.
A company slogan is a short statement that appears after your brand name in commercials, business cards, and other marketing materials. It can be a potent marketing tool if executed properly.
The objective of a slogan is to enhance the brand's identity. It should be succinct while conveying something significant and memorable.
Qualities of a Good Slogan
Here are some qualities of a good slogan.
1. Brief and Captivating
Humans have short attention spans, so make your slogan brief to increase the likelihood that individuals will remember it. A good slogan should have fewer than five and no more than eight words.
Some leeway could occur depending on your industry or business, but a memorable slogan will linger in the minds of your audience.
2. Meaningful and Timeless
Slogans serve to strengthen and highlight a brand's identity. They must have significance and perform a function in your branding efforts.
A series of meaningless words or generic or ambiguous language will not positively influence the perception of your brand.
Slogans, like logos, must evolve along with the brand. Maintain a timeless motto to maintain durability. Avoid using excessively fashionable vocabulary, slang, and other terms that may not age properly.
If you decide to rebrand, you should also consider updating your slogan. Coca-Cola, for instance, has generated innumerable slogans throughout the years and even has a Wikipedia page catalogs the various variations.
3. Audience and language checks
Always keep in mind your intended audience. This will assist in shaping the exact words used in your phrase. In addition, pay close attention to words whose meanings vary between languages.
This applies not only to slogans but also to selecting a brand name.
4. The rhyme-as-reason effect
The rhyme-as-reason effect is a cognitive bias in which people are more likely to believe claims that rhyme than statements that do not.
Using this concept in your slogan can result in a more persuasive message. Also, pay attention to cadence. You may even try including a tune into your tagline, as music helps facilitate good association and brand memory.
5. Provokes emotion
Effective branding creates an emotional bond between people and products. A slogan can legitimately establish an atmosphere, instill confidence, and attract potential clients.
Example of Slogan: Explore Unique Brand Slogans
1. "Tastes So Good, Cats Ask For It By Name"
Who remembers this popular music sung by cats, for cats, in television advertising for Meow Mix? "Tastes So Good, Cats Ask For It By Name" is the brand's simple but revealing slogan.
This phrase is based on the idea that when a cat meows, it requests Meow Mix. Not only was it creative, but it also established Meow Mix as a standout brand in a crowded marketplace.
2. "We Can Now Hear You"
This is another company that took its time to create something that resonated with its target demographic.
Verizon's previous slogan, "Can you hear me now?" was developed in 2002 under the motto "We never stop working for you."
Verizon's decision to replace its traditional tagline with "We can hear you" was brilliant. It was a demonstration of the company's ability to keep up with its customers while advancing.
However, what makes Verizon unique? No matter where you are, service is available. You may not have the most advanced texting or cell phone options, but you always have service.
3. "Just Do It"
"Just Do It" permeates every product and event that Nike manufactures or sponsors, which is why it is the company's official slogan.
It encourages you to believe that you do not need to be an athlete to be physically fit or overcome a challenge. If you want to do anything, do it. That's sufficient.
It was not long before Nike's message resonated. The brand began to represent a state of mind in addition to sportswear.
4. "Think Different"
This slogan debuted in the Apple commercial "Here's to the Crazy Ones, Think Different." It was a tribute to all the revered visionaries who challenged the status quo and altered the course of history.
The slogan was made directly to IBM's "Think IBM" campaign, which was utilized to promote the ThinkPad.
Soon after, Apple commercials appeared everywhere with the slogan "Think Different," despite the company's lack of important new goods at the time.
People suddenly realized that Apple was no ordinary computer. It was so powerful and user-friendly that even the typical computer user felt inventive and tech-savvy.
According to Forbes, Apple's stock price tripled the year after the release of the commercial. Although the slogan has since been dropped, many Apple customers continue to feel entitled to be among those who "think differently."
5. "Shave Time, Save Money"
It's easy to assume that Dollar Shave Club's marketing and advertising team knows what they're doing, as they've been featured on numerous blog lists. And the company's motto, "Save Time, Save Money," is a good indication of its proficiency.
This brilliant pun combines two of the service's benefits: affordability and convenience. It is punny, to the point, and perfectly reflects the brand's overall tone.
To Wrap Up
What is the goal of a slogan? To imprint a key brand message in the minds of consumer. If they don't remember anything else from an advertisement, they should remember the slogan. Always keep this in mind when creating a slogan for a brand.
Explore All
Motto Generator Articles