With the evolving technology, people can place an order for food online and have it delivered to their doorstep. The food delivery business is fast becoming a popular and highly competitive one.
As a food delivery startup, you can stand out in the crowd with a unique company slogan. Food delivery slogans are one of the best ways to get the word out about your exceptional services.
A perfect food delivery slogan can instantly grab your audience's attention. Let's look at some valuable tips and slogan examples that can inspire you to create your unique slogan.
Why You Need a Unique Slogan
A slogan can make or break your food delivery business. As the food industry relies more on online ordering and delivery, you must distinguish your brand in the digital marketplace to appeal to consumers. An intriguing, memorable and unique slogan can help you achieve this.
Your slogan is one of the most powerful marketing tools that help you establish yourself in the market. It is one of the first things your potential customers will see, so you'll want to leave a lasting impression.
Your food delivery slogan must be engaging, appealing, and memorable. It should communicate the key features of your food delivery business, i.e., reliability, convenience, and others. You can win the hearts of consumers and entice them with an effective slogan.
Tips for Selecting the Ideal Food Delivery Slogan
The following tips are most effective for selecting the best food delivery slogans that attracts potential customers.
Your slogan should reflect the services you offer.
Make sure your slogan is unique.
It should be engaging and appealing.
The slogan should be catchy.
Choose a memorable slogan.
Keep your slogan short but meaningful.
30 Best Food Delivery Slogans
A perfect slogan can make your food delivery business stand out from the competition. Here are some food delivery slogans you can draw inspiration from.
Your Favorite Food delivery Partner.
Directly to your doorstep.
Good food within minutes.
Delivering happiness.
Straight out of the kitchen to your doorstep.
The best service to fulfill your expectations.
Delivering lip-smacking food is our passion.
We deliver it hot and yummy.
Hot, tasty food to your destination in 20mins.
Get served as an emperor.
Trusted by every food addict.
Delivery that satisfies your hunger.
Tasty, hot, and hygienic.
Time is precious, and we know that.
The best delivery guys at your service.
Filling your tummy on time is what we care about.
Whatever you want, wherever you want it.
Always on time.
Meals at your doorstep.
You select, we deliver- fast, fresh, and instant food.
Super tasty food near you.
Food delivery makes it better.
Delivery first, satisfaction all time.
Your food delivery order will never be late.
We care for your special order.
Get the fastest food delivery with us.
Affordable food delivery options available for you.
Incredible food service.
We deliver your foods in the fastest way possible.
Make your day fabulous with our hassle-free delivery.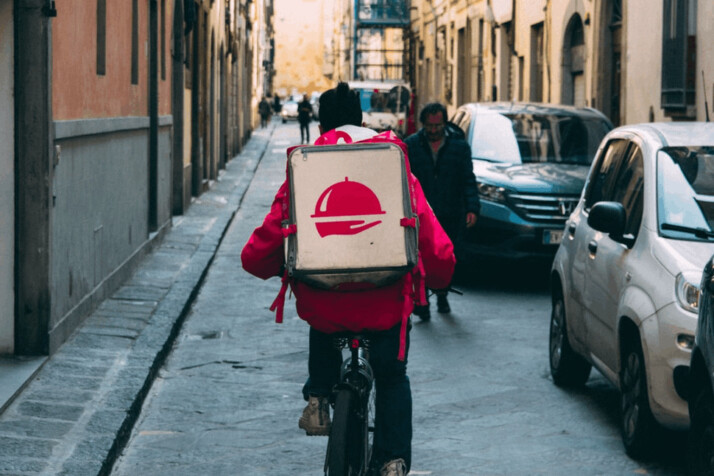 To Wrap Up
Slogans convey perceptions about your brand, product or service that you want indelibly etched into the minds of consumers.
An effective slogan is a great advertising tool that portrays the picture of what your business is about and entices consumers. Your tagline should be short, understandable, engaging, and memorable.
Explore All
Motto Generator Articles