Finding witty and funny blog taglines is a great place to start if you want to add more humor to your blog. These taglines can help you stand out from the crowd and get more organic traffic to your blog.
There are tons of different ideas for creative blog taglines in this article. Have a look at them and get some inspiration for writing your own!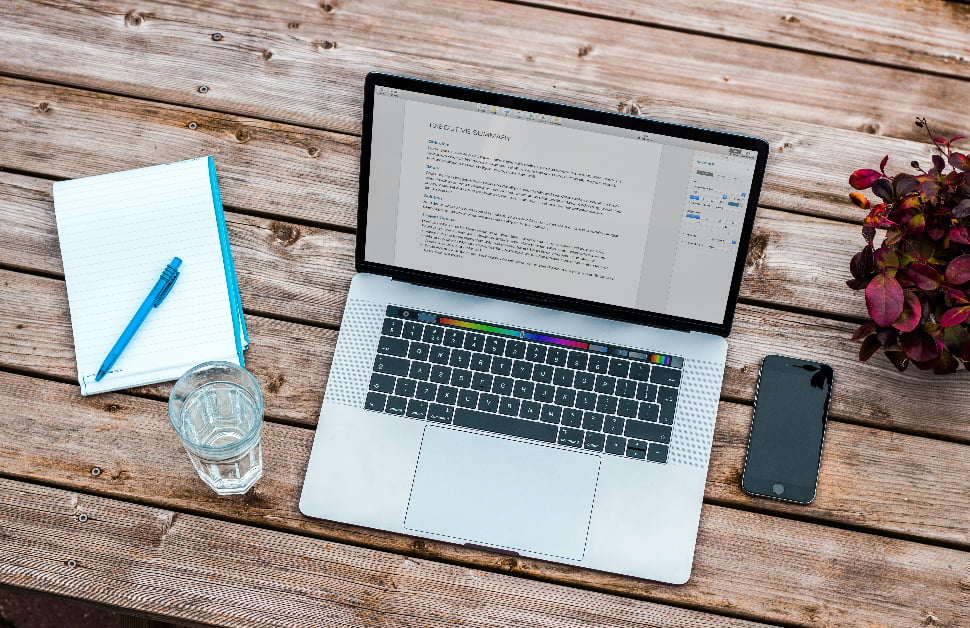 What Is a Tagline?
A compelling tagline reinforces your blog name and gives your readers info on what your blog is all about. These catchy taglines are the perfect tool to attract visitors.
Taglines have been a part of the marketing strategy for everything from new entertainment to national brands. They are short, catchy phrases used to draw attention and inspire customers to take action. A great example is Disneyland's "Happiest Place on Earth" tagline.
A tagline can sometimes be confused with a slogan, but a slogan is a more general statement. Taglines are a more focused message that resonates with a specific target audience. It can be gender-, age-or culture-specific to appeal to a particular customer base.
Why You Need a Tagline
Every business needs a good and catchy tagline. This helps to define who you are and what your business does, which in turn helps to increase your chances of success.
When people are talking about you, they will most likely describe you using a tagline. Your company's tagline needs to resonate with your target audience. This can make it easy to communicate your core values and mission to new and existing customers.
A tagline also establishes your company image and provides a foundation for effective marketing. Marketing does not happen in a vacuum. It is about communicating your business so potential customers understand the value proposition, benefits, and benefits they can receive from doing business with you.
Examples for Funny Blog Taglines
When all else fails, lower your standards.
Was today necessary?
Lose the hunt for truth and settle for a good fantasy.
I'm objective; I object to everything.
I don't find it hard to meet expenses. They're everywhere.
Don't steal. The government hates competition.
If I agreed with you, we'd both be wrong.
You never appreciate something until it's gone. For example, toilet paper.
If you prove that you don't need money, a bank will offer you money. The irony.
Whenever I find the key to success, someone changes the lock.
Campers: Nature's way of feeding mosquitoes.
A TV can insult your intelligence, but nothing rubs it like a computer.
Key Tips on Making Your Tagline
Making good and funny blog taglines is essential to draw people in. It is every bit as important as the title of a blog post. You need to catch people's attention without them realizing it. To do this, you need to remember these tips.
1. Do Your Research
Before deciding on a tagline, make sure to do your research. Talk to your friends and brainstorm ideas. Determine the type of blog you are starting and what your readers are most interested in reading.
More importantly, ensure that your tagline is creative and suits your blog's personality. You want people to remember your brand, and if you're serious, your tagline also needs to be.
2. Highlight What Makes You Different
Why should people read your blog? What can you offer your readers? Answer these questions through your tagline. Make sure it's fun and creative and shows that you're different.
Highlight your best features and the unique things about your blog or website. You will be able to stand out from the crowd with a clever and funny tagline.
3. Use Powerful Words
A tagline is your blog's calling card. When people see your blog, it is the first thing they will read. They will use it to consider whether or not they decide to sign up. That is why they should be clever and catchy. Remember to add as much impact as possible when designing your blog with your tagline. Choose your words wisely.
4. Keep It Short
Limit your tagline to just a few words. Long taglines are more difficult to understand and make your blog seem sloppy if not thought through.
Keep your tagline short and clever by highlighting what makes your blog different. A concise tagline is much easier to remember.
5. Know Your Target Audience
Take the time and get to know your audience, and make your tagline work hard to pique their interests. You also need to know your target audience to focus your tagline in the right direction. You don't want to sell a product to the wrong demographic group or cause offense by misrepresenting your chosen group of people.
6. Optimize Your Tagline
When designing your domain name, you should always consider the domain name schemes for search engines. Some creative tags work like a charm and will help you increase your rank on search engines.
The categories and tags associated with your blog are paramount. These are the things people will use to find specific topics, which will greatly increase the chances that they stay in your blog.
To Wrap Up
You must differentiate and market your blog with powerful words and funny blog taglines to earn a good reputation. With the ideas you've gotten in this article, you should have the tools you need to create an attractive and clever blog. Get out there and start marketing your blog!
Frequently asked questions
What are some fun slogans?
The slogans of popular comedy shows include: "Go big!" by Six Flags, "Where dreams come true" by Disney, "Melts in your mouth, not in your hands" by M&M's,.
What is the next tagline?
As Disney advertising slogan, "I'm going to Disney World!" became "What's Next.".
What is an example of a tagline?
We can all remember slogans, from "America Runs on Dunkin' Donuts" to "The Happiest Place on Earth," Nike's "Just Do It," or McDonald's own "Lovin' It,".
What is a good tagline?
An effective tagline should be based primarily on functionality. Provide examples of the unique value your business offers as clearly as possible. While many classic taglines are nice, others do not. It is clever to play with words such as "Let your fingers do the walking.".
What slogan is have it your way?
Burger King developed an exceptional ad campaign in the early 70s named "Have It Your Way" based on how the fast-food chain tailor its orders to each individual's preferences and tastes.
What are 5 popular slogans?
Nike: "Do it"
MasterCard: "There are some things that money can't buy".
, where the happiest place is Disneyland.
Spice: "The original"
The Samsung brand says: "Do what you can't.".
"A diamond is forever.".
How do you create a catchy tagline?
Keep it simple and simple.
Be consistent
Identify what makes you different.
Make it timeless
Make sure it can stand alone.
Think about your target market.
Get input
What is the Kit Kat slogan?
Kit Kat (which Nestlé prefers to write as KITKAT in a single word, all-caps style) has taken the slogan "have a break, have a kitkat" created by agency J. Walter Thompson London.
What is a good tagline for a blog?
Use your blog title with the verbs. Use active voice over passive. Power words such as epic, mastering, expert, etc. are useful. Let Google show the blog tagline fully in SERPs by including the title tag along with the tagline.
Does your blog need a tagline?
No in a short amount of time. You don't. You could probably do without a blog name that really describes your blog. You do not need to use a tagline for your current readers, or even you.
Is a personal blog?
An individual author runs a personal blog, and they add a "personal touch" to their content by sharing their experiences, writing in a conversational tone, and so on. Personal blogs are not those with a ton of guest contributors.
What is a creative tagline?
3. Brand slogans: Brand slogan designs stand out from the competition. Creating a slogan should be unique and specific to your brand, but still be easy enough to understand to get the message across to your audience.
Does slogan need to rhyme?
For effective slogan writing, Inc.com recommends these five tips:. Let's give them rhythm, rhyme, and ring. When syllabi are read or heard, they should be pleasing to the ear. The rhythmic and fluid-sounding slogans are much more recognizable and rememberable for later recall.
How do you make a blog slogan?
Logo first. Take your slogan and logo with you to maximize effectiveness.
Take enough time
Keep it simple
Use humor
Don't overprise yourself and be honest.
Write a script for your target audience.
Describe what makes your company unique.
Rhythm and rhyme
What is an article tagline?
Wikipedia so eloquently states that the title should indicate what that page or post is about. In entertainment, a tagline (or tagline) is a small line of text that serves to explain a thought for, or designed to achieve dramatic effect.