Ice cream slogans are perfect for showing off your creativity and flavor creativity. When introducing a novel product to the market, competitors readily replicate its technology, design, features, and flavor.
The one thing that competitors can never replicate is the company's primary tagline. The primary objective of the slogan is to reintroduce the brand to the customer's memory.
A slogan is a phrase composed of a few words that collectively characterize your company, campaign, or business uniquely. Every slogan has an objective, significance, and inspiration.
Famous brands have employed slogans and taglines to instill a particular image of their brands in the minds of their customers. Every slogan is intended to convey a specific message in a memorable and catchy manner.
We will look at the concept of ice cream and some old-time favorite ice cream slogans that hit the mark!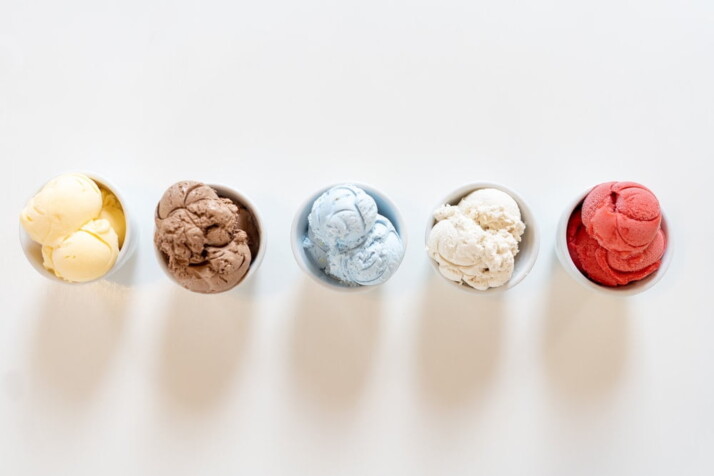 What is Ice Cream?
Ice cream is a frozen delicacy made from milk, cream, and other ingredients. It is frequently blended with fruits or other components. Using sophisticated freezing procedures, ice cream is transformed into a smooth, creamy treat.
If you wish to promote your ice cream shop, you will require ice cream advertisement slogans. This article discusses how to make ice cream slogans and provides examples of catchy slogans.
Ice Cream Slogans: Famous Brand Slogans for Ice Cream
Famous brands have utilized these slogans and taglines to establish a particular image in the eyes of their customers.
Every slogan conveys a specific idea in memorable and catchy language. We hope you draw inspiration from these slogans.
1. Wall's Ice Cream
Share happy and Stop me and buy one.
2. Magnum Ice Cream
Magnum. For pleasure seekers; Enjoy the royal treatment; Magnumize your life.
3. Cadbury Ice Cream
The essential ice cream experience; How cool is that?
4. Carte D'Or Ice Cream
Once you've got Carte D'Or, you've got dessert; Give more. Give Carte D'Or; Savour the emotions.
5. Cornetto Ice Cream Cones
Cornetto. Enjoy the ride, love the ending.
Wrap Up
Everyone enjoys ice cream, especially children. On every occasion, ice cream is served as a delectable treat around the globe. Ice cream is available in numerous varieties and tastes.
If you know everything about ice cream and love it, this is an excellent opportunity to earn a lot. Ensure you get your slogan right!
Explore All
Motto Generator Articles