It's not enough to deliver the best interior design services. How you present your business to the public plays a huge role in its success. Slogans are great marketing tools that uniquely convey your company's vision. Fascinating interior design slogans will attract your target audience's attention and help establish a memorable brand.
Your slogan has to portray your company's values and tell your audience what makes your company different. It can be challenging to create a unique slogan for your interior design business – with the tips and ideas in this article, you'll find that it isn't impossible.
What is a slogan?
A slogan is often the foremost visual cue that sets your company's tone. It is a piece of media that sparks the interest and desire of individuals to learn more about your business.
A good slogan appeals to the emotions of your target audience and connects with them. Slogans can be a lasting part of your marketing toolkit and offer immense benefits, including increased sales and traffic.
Having a catchy slogan on your company banner, website, and other advertising media can work wonders. Deciding on the best words and phrases to use in your motto should be your priority.
There's no set format that one must follow in writing a slogan. However, be fair and genuine with your wording.
Tips for Writing Unique Interior Design Slogans
1. Portray your brand's products or services
Your slogan should convey the essence of what you're offering and what makes it unique. It should spell out your mission and values. Your audience should be able to understand what your business is about once they see your slogan. Use specific and thoughtful words keeping your audience in mind.
2. Make it memorable.
A memorable slogan is one that people connect with easily. If you want your business to stand the taste of time, make your motto memorable. With a unique slogan, people will be quickly drawn and want to learn more about your business.
3. Keep it simple and direct.
Tell people what they should care about or expect from your brand. Be direct. No one has the patience to read a long, complicated slogan. To attract a good audience, make it simple. It should also be timeless, universally relatable, and be understood by anyone, anywhere, anytime. With a concise and straightforward slogan, customers will remember your business for a long time.
4. Make it exciting and unique
Seek to create a slogan that is interesting and unique. Avoid clichés – they'll bore your audience and portray your brand to be just like others. Remember, you want to stand out, so use words peculiar to you alone, one that cannot be seen anywhere.
30 Intriguing Interior Design Slogans
In a saturated marketplace, an excellent interior design slogan is one of the many things that can help your brand stand out. Here are twenty unique and intriguing interior design slogans to inspire you create one for your business.
A design so unique created just for you!
All you need for your space.
Brilliant design for every lifestyle.
Playful, modern, and inspirational.
Beauty lies in details.
Design dreams made into reality.
Design with passion.
Your personality, our expertise.
Heaven on Earth.
Simple, yet beautiful.
Custom homes with timeless elegance.
Every room deserves to be unique.
We make the magic happen.
Transforming spaces to perfection!
We design spaces to make you feel better.
Artfully blending style and design.
Inspired by nature.
Perfection in every detail.
Make your home an extension of you!
Don't just furnish the space; make it comfortable.
Decorated with love.
Live creatively.
Creating the home of your dreams.
We help you live in style.
Turning a house into a home.
Dream it; let's make it happen.
Beautiful design at your fingertips.
Design is the soul of a place.
Transforming homes into beautiful spaces.
An enchanting new beginning.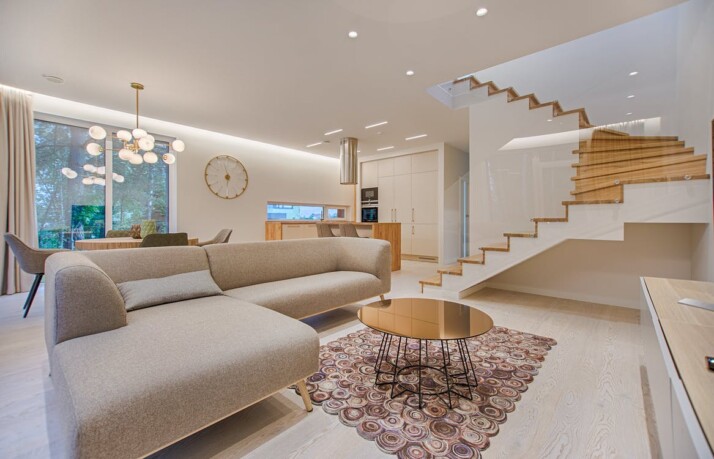 To Wrap Up
The interior design slogan is the centerpiece of your marketing campaign. Incorporating visual cues and persuasive tactics in your slogan will attract your target customers and motivate them to patronize you.
Your slogan should be creative, unique, exciting, and memorable. This article's tips and interior design slogans can help spur your creativity to create a fantastic slogan for your brand.
Explore All
Motto Generator Articles