Making makeup slogans can be challenging if you don't know where to start. Every business needs a slogan to generate user interest. Makeup businesses aren't any different. If you're having difficulty finding slogans to use, you can start by looking at some of these makeup artist slogans.
But before we continue, it's best to take a quick refresher on what slogans are and why they are important.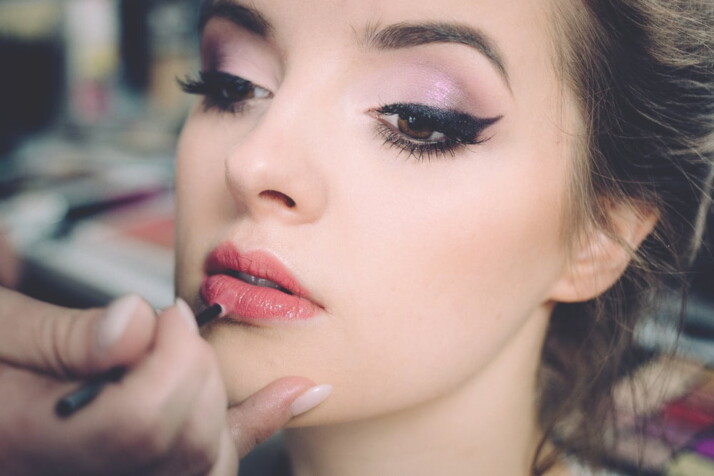 What Is a Slogan?
A slogan is a short sentence or short phrase that catches the attention of your audience to make them curious about your brand. Unique slogans are potent marketing tools because they become part of your business identity.
A catchy slogan can help people remember your company, product, or service more often. They can even influence the way people think and behave.
Slogans can also be tailored to promote trends, ideas, and movements. They are a creative way to deliver a message, and they make it easier for people to remember your business or brand.
Nike's "just do it." slogan is one of the best slogans because you can already identify the brand it's associated with.
Why Are Slogans Important?
A makeup slogan should sound welcoming and should show your audience what your brand offers that your competitors don't. They should also give an idea of the products and services your brand specializes in.
You can gain inspiration for your makeup slogan ideas by looking at the list of examples below.
35 Examples of Makeup Artist Slogans
Be classy, be beautiful.
Your beauty is priceless.
Bringing out the best in you.
Make your face the center of attraction.
Makeup so good your friends envy you.
Let your beauty speak for you.
Say yes to looking beautiful.
Makeup that makes you love yourself.
We make true beauty come true.
Create an outrageous look.
A beautiful day starts with our makeup.
Inspire others with your makeup.
For the girl who deserves to be beautiful.
Eyes as you like it.
The best makeup experts who use the best cosmetics.
Life begins with great makeup.
We give you the beauty you need.
The glam every woman deserves.
Makeup is art; beauty is spirit.
Fabulous colors for pretty faces.
Gorgeous, easy, and affordable.
Beauty isn't free, but you're worth it.
Wake up and make up.
Time to treat your skin.
We are the new definition of beauty.
Confidence lies in the lipstick shade.
Luscious lips say a lot.
The lip expert.
Bringing your inside beauty out.
Good makeup is a good day's start.
Come look your best, stay for the rest.
Let love shine through.
Perfect skin for the perfect you.
A good day begins with perfect makeup.
Good makeup products need great artists to get the best results.
The Bottom Line
Slogans are an integral part of any successful business. They form part of brand identity, and they establish brand awareness.
Slogans must be tailored to the industry they are meant to compete in. You have to understand what your target audience wants, so you know what to offer them. There are many tools you can use to create unique slogans. Motto generators are an easy way to expand your list of ideas.
Explore All
Motto Generator Articles