Making makeup slogans can be challenging if you don't know where to start. Every business needs a slogan to generate user interest. Makeup businesses aren't any different. If you're having difficulty finding slogans to use, you can start by looking at some of these makeup artist slogans. 
But before we continue, it's best to take a quick refresher on what slogans are and why they are important.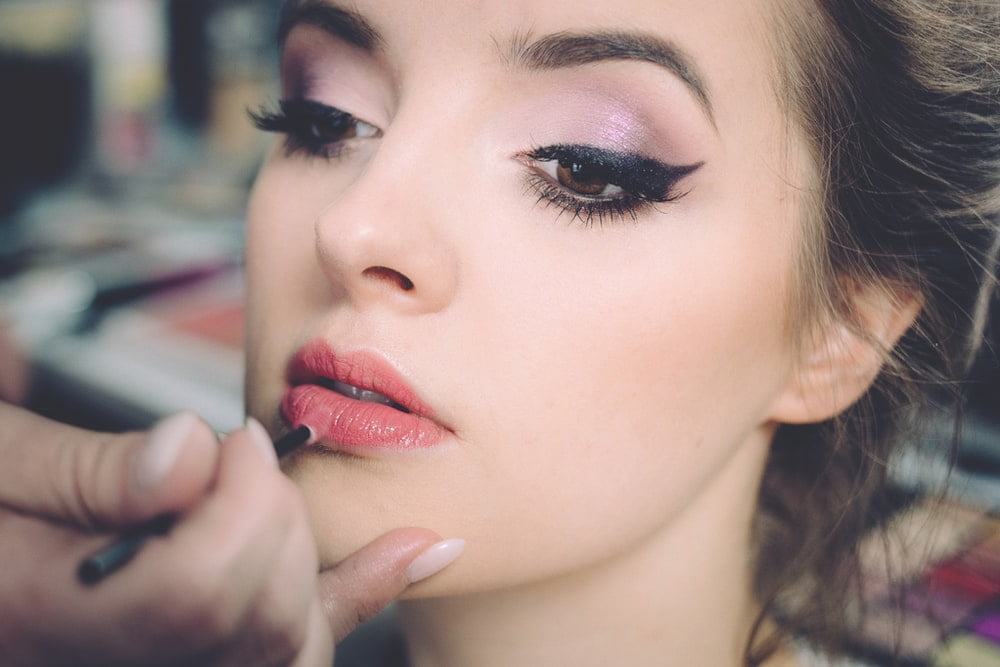 What Is a Slogan?
A slogan is a short sentence or short phrase that catches the attention of your audience to make them curious about your brand. Unique slogans are potent marketing tools because they become part of your business identity.
A catchy slogan can help people remember your company, product, or service more often. They can even influence the way people think and behave.
Slogans can also be tailored to promote trends, ideas, and movements. They are a creative way to deliver a message, and they make it easier for people to remember your business or brand.
Nike's "just do it." slogan is one of the best slogans because you can already identify the brand it's associated with.
Why Are Slogans Important?
A makeup slogan should sound welcoming and should show your audience what your brand offers that your competitors don't. They should also give an idea of the products and services your brand specializes in.
You can gain inspiration for your makeup slogan ideas by looking at the list of examples below.
35 Examples of Makeup Artist Slogans
Be classy, be beautiful.
Your beauty is priceless.
Bringing out the best in you.
Make your face the center of attraction.
Makeup so good your friends envy you.
Let your beauty speak for you.
Say yes to looking beautiful.
Makeup that makes you love yourself.
We make true beauty come true.
Create an outrageous look.
A beautiful day starts with our makeup.
Inspire others with your makeup.
For the girl who deserves to be beautiful.
Eyes as you like it.
The best makeup experts who use the best cosmetics.
Life begins with great makeup.
We give you the beauty you need.
The glam every woman deserves.
Makeup is art; beauty is spirit.
Fabulous colors for pretty faces.
Gorgeous, easy, and affordable.
Beauty isn't free, but you're worth it.
Wake up and make up.
Time to treat your skin.
We are the new definition of beauty.
Confidence lies in the lipstick shade.
Luscious lips say a lot.
The lip expert.
Bringing your inside beauty out.
Good makeup is a good day's start.
Come look your best, stay for the rest.
Let love shine through.
Perfect skin for the perfect you.
A good day begins with perfect makeup.
Good makeup products need great artists to get the best results.
The Bottom Line
Slogans are an integral part of any successful business. They form part of brand identity, and they establish brand awareness.
Slogans must be tailored to the industry they are meant to compete in. You have to understand what your target audience wants, so you know what to offer them. There are many tools you can use to create unique slogans. Motto generators are an easy way to expand your list of ideas.
Frequently asked questions
How do you hype a makeup artist?
You have helped me look the best of me! Thank you!
Thanks so much for making this possible!
Thanks to your beautiful work, I am going to take so many pictures.
What should I put on my bio for makeup artist on Instagram?
Makeup Artists On Instagram. I am able to give you a flawless glow. The fact that I look my best when I'm in front of my camera lens and when I am on the computer, thank you. You are my canvas, my artist.
What should I write on my makeup post?
Smiles are the best makeup any girl can wear."–.
If you are sad, add more lipstick and attack.
Makeup gives me a sense of confidence.
Never ask a girl wearing a winged eyeliner why she's late.".
How would you describe a good makeup artist?
Creativity. Makeup is an art form.
Drive. Are you passionate and willing to put the time in to succeed?
Vision
Dedicated to Learning
Good Communication Skills. You will get far in the makeup world by listening to clients.
How do makeup artists get noticed?
It is not just a great way to get out there as a professional makeup artist, but it can also serve as symbiosis with other likeminded individuals.
We recommend you allow 15-30 minutes per day to respond to comments you receive.
Don't be afraid to be different.
How do you thank a makeup artist?
I thank you so much for putting me out on my wedding day. Hair and makeup remained impeccable all day and all night. Thanks again and thank you in advance for making my day even more special. I appreciate it so much!
How do I promote my makeup artist on Instagram?
Instagram can help you grow your business!
Take high quality images of your work to present to your audience.
Organize your feed around a theme.
Create Instagram Highlights
You can upload quick and entertaining videos to IG Videos.
Tagging other influencers can let you gain more followers and likes.
How do you introduce yourself as a makeup artist?
I am here to take care of all your beauty needs. Makeup artist For That Engagement Session, Wedding, Birthday, Headshot, or Date Night, I can help you. I am hosting makeup classes as well as having group classes, as well, as assisting with personal shopping.
What does wearing makeup say about you?
Key points. Studies have shown that women wearing makeup are judged to be more attractive by both men and women. The makeup of women is commonly considered to have a greater interest in men and to be promiscuous.
Makeup Content Should Always Be About Makeup. In the past, it has been said not to mix business with pleasure.
After & Before Photos.
Use Hashtags to tag Makeup Brands on Your Photos.
Posting on multiple platforms is possible with tools.
Keep your commitment and authentic.