Want your business to get noticed and get more leads? A catchy and impactful slogan can get your company all the attention it needs.
Catchy slogans are very important to generate interest, boost sales, and make your brand known to people. Having a catchy slogan can determine the success of a company, product, or service.
But you don't have to be an expert to come up with one. In this article, you'll find some of the best marketing agency slogans to take your best shot and make it count.
What Is a Marketing Agency Slogan?
A marketing slogan is a company's tagline, and it's a catchy way to wrap your company message into a single word or short phrase. The way your company delivers the message plays a huge role in getting people's attention and remembering your company.
Marketing slogans are short phrases that give the main idea of the company. They're like radio jingles for your company. They aim to make your customers find you and convert them into new leads.
Why Is a Marketing Agency Slogan Important?
Creating a promotional slogan for your agency is one of the most important things you can do to market your company. It establishes a tagline that potential clients can use to find and bookmark your website. It also tells them what your agency can do for them, which is crucial for getting and sustaining business.
A slogan is a type of brand engagement designed to inspire consumers to join a particular brand or brand experience in marketing. It is used to guide an organization's brand and is associated with providing "value."
A catchy slogan gives people a reason to choose your marketing agency over your competitors. It is a key marketing tool that supports customer acquisition, brand engagement, communication, and attaining customer loyalty and satisfaction.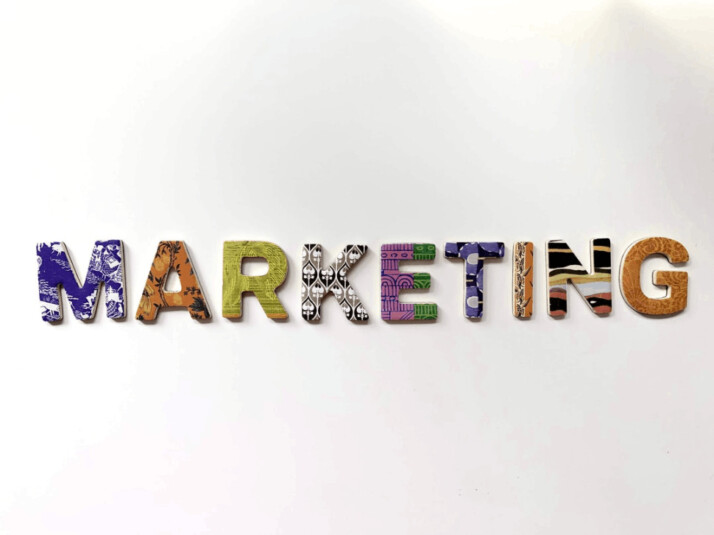 Why Are Catchy Slogans Important in Marketing?
Creative marketing slogans entice people to purchase products and services and attend events. They are often crucial in building brand loyalty and creating connections to your business. Creatively written taglines can also reposition your business's value.
Without a creative marketing tagline, your brand will do nothing but sink into the mind space of consumers. The tagline needs to be catchy, humorous, and unique. And above all, you need to make sure your marketing slogan is different from every other brand.
Creating a strong marketing slogan paints a clear image of what your business stands for. In addition, it becomes an essential component of your brand. Slogans in marketing are significant for:
Brand Positioning and Recognition
Building Better Customer Relations
Stand Out from the Crowd
Increase Demand for your Product
Best Marketing Agency Slogans & Taglines
A marketing slogan keeps the proposition of your brand front and center for potential clients and customers. A slogan is effective for your marketing plan to succeed. Are you looking for a catchy slogan for your marketing agency? Or do you want to run an advertising campaign to brand your agency?
Here's a list of catchy, creative, and memorable marketing agency slogans to inspire you to create one for your business.
Best Marketing Company Slogans
Innovating minds are discovering a better future.
The right result for your marketing strategy.
Ideas that get the public talking.
We are Connecting you with marketing.
Feel the power of branding on social media.
Your new home is to come.
We stay connected with creativity.
It's a big dream, so it's time to work greater.
Know the world, know the customers.
Catchy Advertising Agency Slogans and Taglines
Innovative ideas for better ads and business
Ads made accessible and attractive
A holistic approach to advertising.
Sharing you and your company with the world
Advertising with Difference.
Make some room for a rain of money.
The innovative ideas you would love.
Merry up and have your best Christmas ever!
We help great minds to explore their way.
Creative Digital Marketing Slogans and Taglines
A great idea starts with a scribble
A better approach to digital marketing.
You can't sell anything if you can't tell anything.
Creative Strategies to Get You Growing.
We aren't afraid to be different.
Inspired ideas that sell.
The perfect equation of ideas.
Think like a publisher, not a marketer.
Come and experience the world of digital marketing.
Memorable Advertising Agency Slogans
We design for your dreams.
Plugging great ideas into your brand.
Evolution of brilliant ideas.
We make big ideas happen
Better communication for best design.
A place where great brands grow.
Helping businesses connect with customers
We changed the advertising game
Painless digital advertising
Popular Advertising Agency Slogans
An ad agency bent on simplicity
The Art of Bringing Ideas To Life!
Building brands with purpose and passion.
Connecting customers to your brands
Passion, Innovation, and Results.
Creating creativity with us.
Opening Doors to New ideas
Creative solutions, creative results.
Let your advertising blossom.
Conclusion
Without a catchy marketing agency slogan, you might be wasting your time. A slogan can make your company or agency more attractive to outside eyes, increasing clientele or customers.
Owning a company is only worth it if you can provide a successful long-term business. And catchy slogans can help you accomplish that if done correctly. This article is meant to spark your creativity and come up with creative slogans for your marketing campaign.
Explore All
Motto Generator Articles