Slogans and mottos aren't exclusive to businesses and brands. Nations and states all over the world also use mottos. But, instead of standing out among competitors, a motto for a country focuses on creating a national identity that guides citizens.
This article explains what a country's motto is and how it helps the world's nations establish an identity through them. It also provides a few examples that can serve as inspiration. Read on to learn them.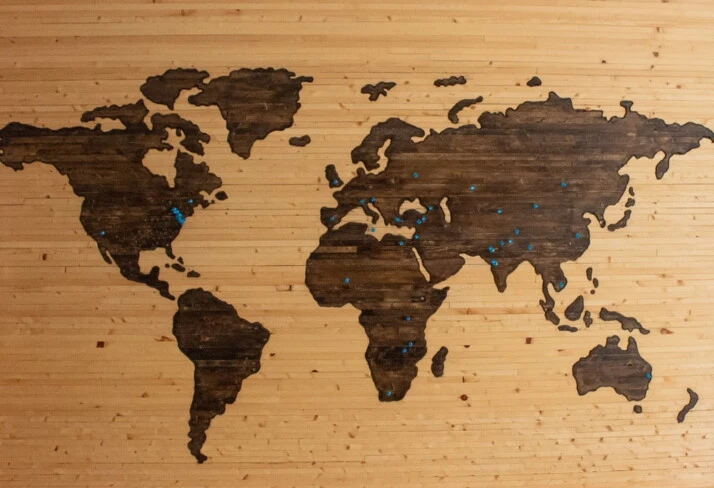 What is a Country Motto?
A motto describes the intent or motivation of a country in a single phrase. Similar to marketing slogans, a country motto is incorporated into a nation's flag, coat of arms, and currency. Some countries may choose to forego using a motto, and unlike a marketing slogan, doing so doesn't have adverse effects.
Mottos help countries better represent themselves and their goals. A nation's desire to unite others can help alleviate tensions by expressing the willingness to engage in diplomacy with other nations.
The Importance of Country Mottos
Country mottos are vital because they are fundamental to the culture of each nation. They reinforce patriotism and help establish a national identity among constituents.
Mottos also highlight the core values of each state or nation. They invest their energy and emotions in visual cues more readily. Mottos give the government a trademark that guides constituents.
Retaining a national identity is one of the most essential efforts in tourism. Developing a national motto helps maintain unique cultural characteristics. Like marketing slogans, mottos exercise emotional engagement and emphasize values.
Mottos can be challenging to develop without a clear picture of your goals and identity. It's unlikely that you'll be creating a national motto unless you establish your own state. On the rare chance you need inspiration, below are some examples you can start with.
5 Inspirations for a Motto for a Country or State
European Union: United in diversity.
Orthodox Russia: Church and Nation in the time of troubles.
Argentina: In unity and freedom.
Roman Empire: The Senate and People of Rome.
French First Republic: Liberty, Equality, Fraternity or Death.
The Bottom Line
National mottos are similar to marketing slogans representing a nation's identity and goals. Some governments may choose to forego using a national motto without significant adverse effects.
These mottos also help alleviate international tensions when they express openness and hospitality.
Explore All
Motto Generator Articles