The world is rife with issues and challenges. Many less fortunate people deserve better than what the world gives them. To draw people to your movement, you must make them feel like they can relate. Non profit slogans are some of the best ways to draw support and get people to work with you.
Slogans are effective, but finding the right motto that works for your organization and audience can be challenging. This guide will explain a slogan and how it can affect your initiative. We've also taken the time to compile some examples you can start with.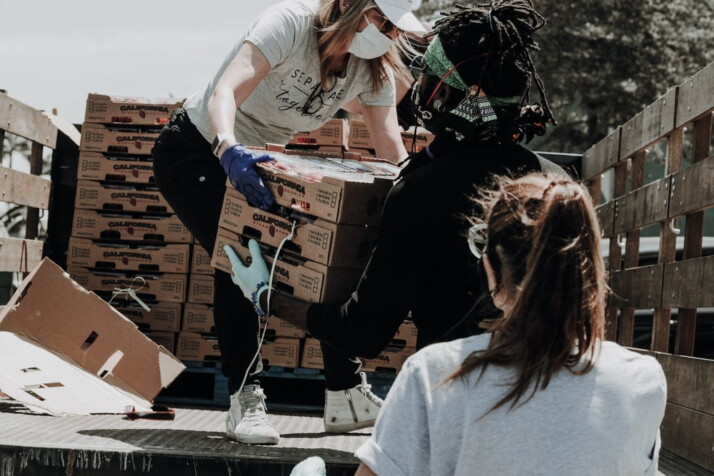 What is a Slogan?
A slogan is a catchy phrase that represents a company, product, or initiative. Slogans primarily connect with an audience by using rhymes and simple words. They share a business's unique value proposition and promote an initiative.
Nonprofit organizations use slogans to raise awareness on a particular issue. Slogans help garner support for a cause by helping people remember what the nonprofit organization is trying to achieve or solve.
There are many excellent examples of campaign slogans. The Salvation army's "Doing the most good." slogan is a perfect example of what a nonprofit slogan ought to convey.
Using slogans for mental health awareness could be another example. These slogans bring attention to mental health issues and provide related reminders on how to deal with them.
How Do Slogans Affect Nonprofit Organizations?
Slogans promote a campaign or organization by sharing the organization's values, message, and goals with the target audience. It helps build connections with people who relate to the cause.
Slogans and taglines can also suggest a call to action that people can take to help solve a problem.
Brain priming is the main driving principle behind slogans. It describes how the brain associates stimuli with various brands, organizations, and actions.
Catchy slogans leverage this principle by providing the audience with a memorable stimulus. The mind remembers words easier than graphics, and taglines can become more memorable with rhymes.
Rhymes make a slogan more memorable because the words become linked with each other through sound (or phonemes). The brain then associates the phonemes with the other words of the slogan. The slogan is also associated with the campaign it represents.
People who hear or read the slogan will easily recall all aspects linked to the stimulus (the tagline). If done right, slogans can become some of the best marketing tools. This is why marketers take great care in writing slogans.
Take Ideas From These 35 Non Profit Slogans
Fundraiser slogans must be serious and sincere to gain support for your cause. Your slogan or tagline must balance urgency and sincerity to be effective. It is because people need to recognize the dire need behind an effort. Sincerity shows that you genuinely care about the people you're trying to help.
If you're struggling with a fundraising slogan, start by gaining inspiration from these nonprofit slogans.
A small step can change lots of lives.
Change is coming, come be part of it.
Those who give live longer.
Let's drive change.
Every plate makes a new beginning.
Give the money for a better tomorrow.
Look what we can do together.
Contribution is a chain of hope.
Lend a hand and bring a smile.
There are many different ways to help a nonprofit.
Feeling the people in our community.
Be part of something big today.
Services for the greatest good.
There is power in giving.
Play your part.
Open your mind to change.
Make every strand matter.
Learn to embrace the beauty of kindness.
Charity begins at home.
Choose to be kind and be happy.
Help society, donate to charity.
Actions are more powerful than words. Give today.
Want to spread the love you got?
Your donation gives them a future.
All they need is food.
Help make the world a better place.
Giving time is the best time.
Create happiness with your contributions.
Every cent matters for every hungry heart.
Sharing saves souls and donating saves lives.
Giving works miracles.
Give them a good start in life.
You think, you care; you give.
Become a hero to a child in need.
Want to provide them with a good shot in life? Give from the heart, make their world kind.
The Bottom Line
Fundraisers are all about addressing serious issues by gathering donations for the initiatives they represent. Nobody wants to read lengthy walls of text. Non profit slogans provide a way to express urgency through simple and memorable words.
It's not enough to draw attention to an issue. Slogans should also express how donations can impact an issue. You can observe this in many of the examples above. People want to know that their efforts have a significant impact on the problem they're trying to solve. Nobody wants their efforts to be in vain.
There are many ways to create an inspirational slogan. You can also consider using a motto generator to expedite the process by creating a list of ideas to choose from.
Explore All
Motto Generator Articles