The banking business requires a multifaceted approach to build your brand and reputation. Having a slogan can make all the difference. A great slogan is more than a catchy way to attract new customers. It will build your brand identity and customer trust. So if you're looking for a good slogan for bank, you've come to the right place.
In this article, you'll learn some helpful tips on how you can make a good slogan. We've also included bank slogan examples that you can learn from. So let's get started!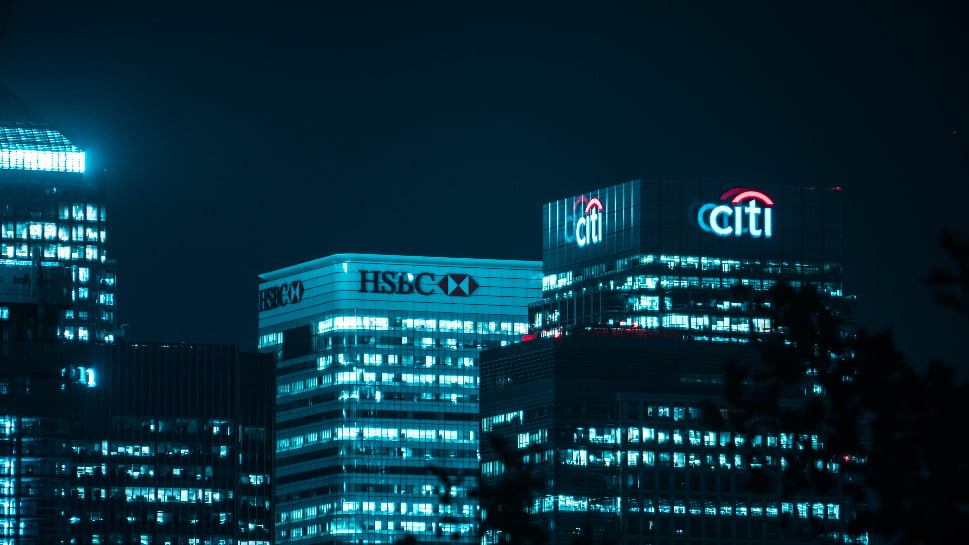 What is a Slogan?
A slogan is a short phrase or sentence repeated to make a point. It triggers an emotion or expresses a company's core value. Like an ad campaign or marketing strategy, a slogan is key in promoting a brand's image and products.
Banks use slogans to remind customers of their names or tell them about their utilities and services. Slogans are often used repeatedly in their marketing content.
How to Create Your Slogan
Brainstorm Your Ideas
The first step to creating a slogan for bank is to organize your ideas. Have a brainstorming session. Take an initial "seed" idea and brainstorm ideas related to your concept. Some of your slogans will work out better than others, so have several ideas in mind.
List Them Down and Ask for Feedback
Once you have a few ideas that stand out, get feedback from your peers, insiders, or the general public. They can help you narrow it down until you find a clear winning slogan. Your colleagues could also give you insights on how to improve your slogan.
Be Concise
Simple slogans are more easily remembered by people. Keep your bank slogans simple and effective. Include only relevant keywords that will help drive your point home.
Highlight What Makes You Different
A good slogan for bank should tell the people what the bank is about, what it does, and what it offers. Let people know the value you can offer. By highlighting what sets you apart, you can stand out from other banks in your community.
Slogan for Bank
Bank Slogan Examples
Reliable and trustworthy
Your money is safe with us
Experts in the field
Your first choice for monetary needs
Your money matters
A partner for life
Hassle-free monetary solutions
Creating banking trust
No family will be left behind.
Money. Balance. Both.
How can we help you?
Where every individual is committed.
Get the Abbey habit.
The bank for a changing world.
Always giving you extra.
The Changing Face of Prosperity.
This is where we help you reach your true potential.
Saving and investing are made simple.
Everything you need.
Everything is here.
Grow your wealth
Make the right investment.
We have it covered.
Your right hand is your bank.
It's our pleasure to work with you.
Banks that are as close as your house.
Your banker and advisor
Let us help you invest in your future.
Credit is what we do.
It's your money.
Famous Bank Slogans
Abbey National Bank
Because life's complicated enough.
Investments with Abbey endings.
Bank of America
Bank of America. Higher Standards.
Embracing ingenuity.
Think about what we can do for you.
Dexia Bank Belgium
Dexia, the bank for sustainable development.
First National Bank South Africa
US Bank
Five-Star Service Guaranteed.
Five-Star Bank of Scotland
Make it happen.
Where people matter.
Barclays bank
Fluent in finance.
It's our business to know your business.
HSBC Bank
The world's local bank.
Chase Manhattan Bank
The right relationship is everything.
Scotia Bank
We're richer than you think.
American Express Bank
Don't Leave Home Without It.
Citibank
Your Citi never sleeps.
Because the Citi never sleeps.
Citi. Live Richly
The whole world in one bank.
TSB banking
You first.
Banking worth talking about.
Conclusion
Take advantage of these slick slogans by using them on your marketing materials. Let people see your brand's ingenuity and creativity. If you're considering launching a competitive new bank, be sure to check out these slogans: they may give you some fresh ideas.
Frequently asked questions
What are some good Bank slogans?
First National Bank – Home First.
The Best Way To Bank: The First Financial Federal Credit Union.
Government Banks – Grow With Us.
It is our bank that Built It For You, 1st Mariner Bank.
1st Advantage Bank – Expertise you need.
Banks are Focused On You, 121 Financial Credit Union.
What is the best slogan?
Disneyland: "The happiest place on the planet.".
Nike: "Do it"
"The original" by Old Spice.
An indelible diamond is forever said by De Beers.
Money cannot buy some things.
Samsung: Do what you can't.
What is the motto of Bank?
| Name of the Bank | Head Office | Slogan |
| --- | --- | --- |
| Punjab National Bank | New Delhi | The name you can bank upon |
| Syndicate Bank | Manipal | Faithful, Friendly |
| Union Bank of India | Mumbai | Good people to bank with |
| UCO Bank | Kolkata | Honours yours trust |
What are creative slogans?
3. Designing successful marketing slogans aims to stand out from the crowd. Your brand's creative slogan should be unique and specific, but still understandable so that your audience can understand the message immediately.
What is in your wallet slogan?
It was founded in 1994 as a bank holding company in the United States. The campaign use the slogan "What's in your wallet?" and features celebrities such as Jimmy Fallon, Jennifer Garner and Samuel L. Jackson.
What slogan is have it your way?
It was Burger King's early '70s mission to create an exceptionally successful ads campaign, "Have It Your Way," that emphasized how the fast-food chain tailors its menu to each individual's tastes and preferences.
Can you give me an example of slogan?
The best slogan examples are timeless, catchy words and phrases that live on even when the television is off, including: "America Runs on Dunkin' Donuts" to "The Happiest Place on Earth," the Nike "Just.
What would you like the power to do bank slogan?
Every day, at Bank of America, we ask all those we serve this question. This is at the core of how we live our values, deliver our purpose, and thrive responsibly.
What bank says we stand for better?
The Bank of America has launched its long-awaited new brand and marketing campaign with a new slogan, brand ads, and bankers talking about the new image. The BofA's new slogan is unveiled on the cover of its annual report: "Life's better when we're connected.".