Starting a business is challenging, both financially and emotionally. But positive affirmations often help to raise self-esteem and lead people off to a good start.
While having a smile may strengthen your outlook, it won't motivate business endeavors. Everyone needs to work, but for some, it's beyond just earning money. When you think of making a difference and contributing to the world with your work, things can be a little heavy.
Therefore, a slogan for business success could inject the needed motivation to get you going. This article covers some valuable business success slogans and quotes to inspire entrepreneurs.
What Is a Business Success Slogan?
A business success slogan is typically used as a mirror image of successful people that underscores the company's business model.
Generally, a business success slogan is a statement, sentence, or saying with a unique tone and meaning. It can help you define what you do and give your company an edge over others. A success slogan is a powerful message to use as a call to action, a rallying cry, or your company's mantra. It is designed to help you identify your and your company's purpose.
Importance of a Slogan for Business Success
A slogan is the unofficial motto or marketing tagline of a company and is something that publicizes the success of the company. Slogans work to describe the company in a unique way, communicate with prospects, and mobilize supporters to create positive public sentiment.
They serve as a tool for taking charge of your marketing and turning many-a-no into some-o-yes. It can be tough to market and promote products without a catchy slogan. Slogans may also help to set and promote business goals, create a unique position in the market, and counter competitors.
Moreover, a business slogan can connect with the business's target demographic. It makes customers feel like they have a sense of belonging to your brand.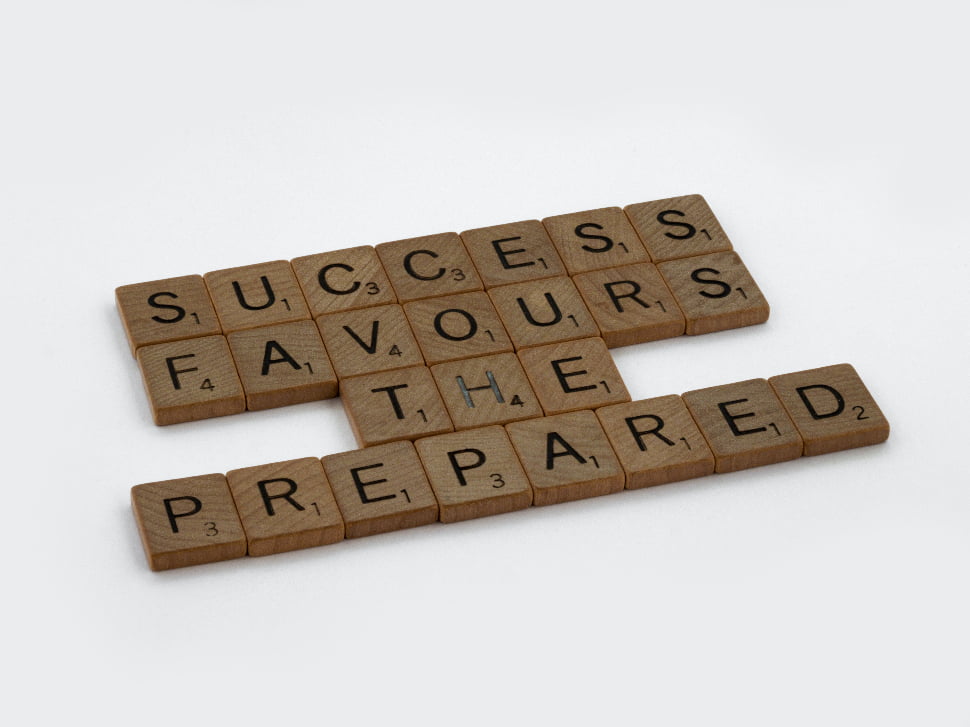 What Makes for a Great Slogan?
A great slogan must be simple, topical, and situated in a marketable frame. It must also be relevant to what your company offers. A slogan helps convey a successful or positive message about your products or services.
It is a tool to help persuade people to buy the product. Therefore, a good slogan needs to be simple, memorable, and easily understood by all, and of course, it needs to sell the product. A successful slogan is one that all the people in your target audience can understand and align with the emotions of the consumers.
Examples of Business Success Slogans and Quotes
Whether you're rooting for a new startup or already running an existing business, there will be times when you would feel like giving up. We have gathered some of the best business success slogans and quotes from the great leaders of different industries.
These examples of success slogans are meant to inspire you and motivate you to stay strong in the face of failures and setbacks. It will help you get through the rough patches of the day and towards a brighter and more optimistic future ahead.
The Best Business Quotes
"Always deliver more than expected." – Larry Page, co-founder of Google
"The value of an idea lies in the using of it." – Thomas Edison, co-founder of General Electric
"Make every detail perfect and limit the number of details to perfect." – Jack Dorsey, co-founder of Twitter
"You have to believe in yourself when no one else does – that makes you a winner right there." – Venus Williams, American professional tennis player
"If You Really Look Closely, Most Overnight Successes Took a Long Time." – Steve Jobs
"The secret of change is to focus all your energy not on fighting the old but on building the new." – Socrates, father of Western philosophy
"If you are not embarrassed by the first version of your product, you've launched too late." – Reid Hoffman, co-founder of LinkedIn
"Don't count the days, make the days count." – Muhammad Ali, American professional boxer
Just keep pushing forward. " – Daymond John, founder, President, and CEO of the clothing label FUBU.
Inspirational Success Quotes
"Success is not final; failure is not fatal: It is the courage to continue that counts." – Winston Churchill
"I Never Dreamed About Success. I Worked for It." – Estee Lauder
"Don't be afraid to give up the good to go for the great." – John D. Rockefeller
"I find that the harder I work, the more luck I seem to have." – Thomas Jefferson
"Success is walking from failure to failure with no loss of enthusiasm."
"A Goal Is a Dream With a Deadline." – Napoleon Hill
"Try not to become a man of success. Rather become a man of value." – Albert Einstein, theoretical physicist
"Don't let the fear of losing be greater than the excitement of winning." –Robert Kiyosaki
"If you can dream it, you can do it." – Walt Disney
"Stop chasing the money and start chasing the passion." – Tony Hsieh
Motivational Business Success Quotes
"If you don't build your dream, someone else will hire you to help them build theirs."
"Do what you love, and success will follow. Passion is the fuel behind a successful career."
"You don't need to have a 100-person company to develop that idea."
"Don't worry about failure. You only have to be right once."
"All progress takes place outside the comfort zone."
"The ones who are crazy enough to think they can change the world are the ones that do."
"The road to success and the road to failure are almost exactly the same."
"I have not failed. I've just found 10,000 ways that won't work."
"There are no secrets to success. It is the result of preparation, hard work, and learning from failure."
"Success is not the key to happiness. Happiness is the key to success. If you love what you are doing, you will be successful."
Conclusion
Whatever you are and whatever you do, remember that to create success, you must stay goal-oriented. How else will you achieve your dreams and success?
You must be committed to a goal. It is the difference between a small business that dies out after the first year and a large business that thrives years later.
Whether you're an entrepreneur or a business owner, a slogan for business success can help boost confidence and keep you on track. This article will motivate you with some of the best success quotes and sayings from prominent figures in multiple industries.
Frequently asked questions
What are good short quotes?
Go left when nothing goes right.
Diamonds are not allowed, no pressure.
The unwilling have the right to make impossible.
Stay foolish to stay alive.
If we stick to it long enough, we can do whatever we want.
Try Again
Don't share your plans with others.
You can accomplish this completely. Click to tweet.
What are some good quotes for business?
It is always possible to get what you've always got if you always do what you do.".
"Take risks
Customers are your biggest source of learning.
"If you want to grow, you have to do something different from the majority.".
What are 10 words that bring you inspiration?
Challenge
Truth
Determination
Perseverance
Freedom
Laughter
New. Learning something new every day will make you grow and change.
Goals. Having goals motivates us and inspires us should not be a surprise.
What is the best motto in business?
A failure is not fatal, success is a courageous act. It is the courage to continue that counts.
– Phil Knight
The opportunities in the business world are like buses, there is always a new one coming." – Richard Branson.
What's a positive quote for today?
"Wherever you go, no matter what the weather, bring your own sunshine." "Success is nothing more than a small effort repeated day in and day out.".
What is self improvement quotes?
Don't bother to be better than your predecessors or colleagues. You can always change, become a better version of yourself. When you accept your limits, you will go beyond them.".
What are 3 positive quotes?
"Trust yourself that you can complete it and get it." -Baz Luhrmann.
"It's never too late to be who you might have been.".
"Do what you can to make it happen".
"Do what you can, with what you have, where you are." -Theodore Roosevelt.
It's possible to dream it, Walt Disney.
What is the most inspiring quote?
The greatest glory of our world is not never falling, but rising from the ground every time we fall" – Confucius. Self-confidence is magic. You can make anything happen if you can do it" – Johann Wolfgang von Goethe. We can all accomplish our dreams if we have the courage to pursue them.
What are 5 popular slogans?
There are some things money cannot buy, says MasterCard.
Nike: "Do it
"A diamond is forever.".
'Do what you cannot': Samsung.
It is called "The happiest place on Earth.".
Old Spice: "The original".
What is a good quote for success?
"Perfection, hard work, learning from failure, loyalty, and persistence are the ingredients for success." "Coming together is a beginning; keeping together is progress; working together is success.".
What are some inspirational slogans?
"It is never too late to be what you might have been.".
The possibilities don't happen, they are created.
Your family, work hard, live your passion.
. "Just a small positive thought in the morning will change your whole day.".
What is a good quote about growth?
There is only one way to grow that we can live. We can only grow if we change. Learning is the only way we can change. Exposition is the only way we can learn.
What are 5 positive quotes?
Keep your face always toward sunshine, and shadows will fall behind you.
Having a dream requires you to grab it and never let go.
All those twists and turns in life go with it.
It appears time flies.
"Nothing is impossible
Their efforts will not be unsuccessful.
What is the best motivation for success?
Fear of failure
Get your passion out there.
Make sure you keep affirmations you can see.
Utilize the power of rejection.
Have a team that is highly successful and motivated.
Don't feel sorry for yourself.
Look for inspiration
What is true success quote?
It is in freedom and fulfillment that true success and true happiness comes from. It seems like people measure how successful they are by how much money they make or the people they have relationships with. My opinion is that true success is measured by how happy you are. Successful individuals invented themselves.