Covid-19 has turned the world upside down, rewired our brains, and tapped into our primal fears. The devastating pandemic has affected everybody, and it's time we faced the problem instead of running from it. With an excellent slogan for covid 19, you can help spread information that can beat the virus.
This article can help create a catchy and smart slogan for your Covid-19 awareness campaigns. Check out the slogan examples we've listed and get the inspiration you need to make your own!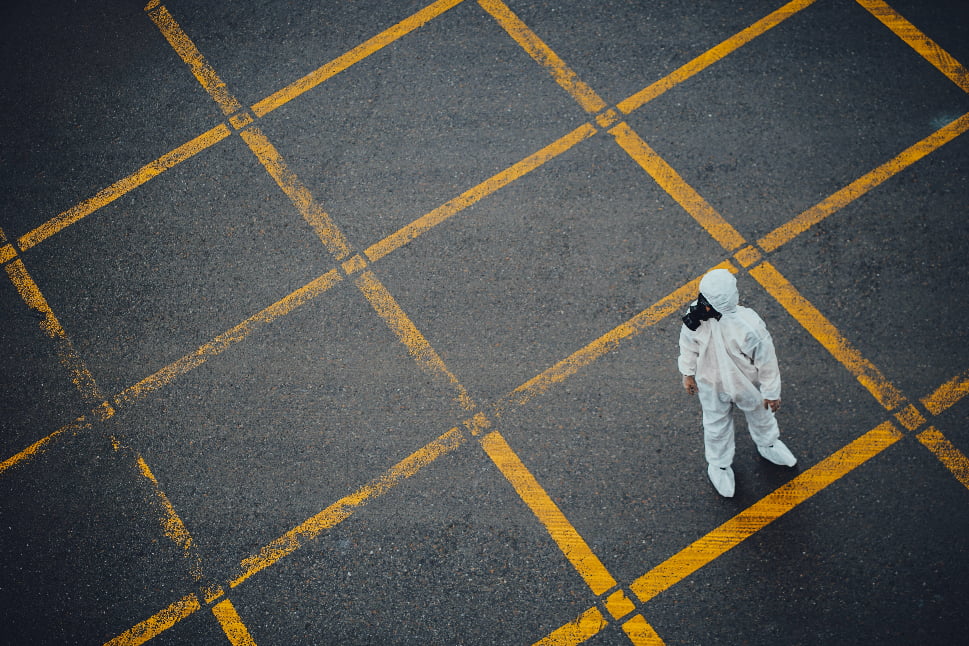 What Is a Slogan?
Slogans are words or phrases that briefly express a company's or brand's values or mission. They help promote a company's or product's image to consumers, investors, and employees. These generally have a recognizable catchphrase or jingle. Aside from marketing a product, you can use them to encourage social justice and promote social causes.
The Importance of Spreading Covid-19 Awareness
Covid-19 has wreaked a lot of havoc worldwide, and awareness is not something that should be taken lightly. It's essential that we spread the word so that people will know what Covid-19 is and how they can defend themselves from it.
The first step to forming a safe and healthy society is learning the basics of how Covid-19 can affect you. It's also important to share ways to cope with the new normal we live in.
Examples of Slogan for Covid 19
Let's Build Back Better
Stay at Home, Don't Be That Guy
Let's Talk About Covid-19
Help Stop The Global Pandemic
We Will Recover Together
Covid-19 Is Not Welcome Here
People vs. Covid-19
We are Covid-19 Free
Close your doors but keep your heart open.
Keep in touch.
Let's Embrace the New Normal
Stay Home, Raise Hope
Time to Unite
Better to wear a mask than a ventilator
Better to stay at your house than in an ICU.
Key Tips on Making Your Slogan
When making a slogan for covid 19, it is essential to utilize relevant keywords and ensure that your slogan is catchy. Don't include complicated language. And remember to keep it light-hearted and easy to remember.
Check out these other tips that can help you out.
Brainstorm and get input from family and friends.
Keep it short
Make it catchy
Use powerful and relevant keywords.
Try utilizing online tools for optimization.
How to Cope With COVID-19
Everybody has lost something during this pandemic. Be it a loved one, a job, or an opportunity. And it can be tough, especially when COVID-19 is creating headlines and bringing our society to a full-blown panic. But there are other ways to cope, and here are some of them.
Connect With Others
Social distancing has prevented us from being with some of our friends and family. And this can be hard, but there are alternative ways to stay connected. Utilize social media and video conferencing applications like Zoom and Facebook Live. This will help you feel less isolated and alone.
Eat Healthy and Exercise
Don't forget to take care of yourself. Eat a well-balanced diet and exercise, so you won't fall victim to the virus quickly.
Be Informed
Listen to news and public announcements about the virus. Most importantly, follow the protocols so that you and your family can stay safe.
Take Breaks
It can be draining to work from home. Don't forget to take breaks. Give yourself some important time to unwind and disconnect.
To Wrap Up
Slogans are powerful tools for raising awareness about a particular cause or cause. They readily stick in mind and generate a desired reaction with the audience.
With these, you'll be able to convey a strong message without going into detail or becoming too technical. Hopefully, the examples in this article have inspired you to make your own!
Frequently asked questions
What temperature kills the virus that causes COVID-19?
To kill COVID19, heat virus-containing objects must be kept at 75°C (160°F) for 3 minutes. A temperature above 65°C (149°F) takes 5 minutes. Temperature above 60°C (140°F) lasts 20 minutes.
Can COVID-19 affect the testicles?
The COVID-19 infection produces a substantial number of testicular swelling or swelling in the epididymis," says Dr. Clark. Deibert. According to a recent review of male reproductive health, 10 percent to 22 percent of men with acute COVID-19 infection develop orchitis or epididymo-orchiti.Sep 29, 2021Do.
What does COVID-19 stand for?
In order to avoid stigmatizing the virus's origins in terms of population, geography, or animal associations, COVID-19 was created by the WHO as a way to avoid confusion.
What is the safest strategy for preventing complications of COVID-19?
SARS-CoV-2 infection is best avoided by vaccination. MMWRhttps://www.cdc.gov mmwr volumeshttps/www.dcc.org medical/adobeweb/volumes/mmwf/.
Is COVID-19 on the rise?
The epidemic of COVID-19 is growing globally as a result of the rise of Omicron BA.5, a virus that is much more contagious than its predecessors and is capable of avoiding existing immunity.
What are the most important prevention strategies for COVID-19 in schools?
Prevention strategies in schools should include vaccinations for teachers, staff, and eligible students, the use of masks and physical barriers, and screening testing.
Can COVID-19 reduce male fertility?
Couples had a lower chance of conception if the man partner had been infected with SARS-CoV-2 within 60 days before a menstrual cycle, suggesting COVID-19 could temporarily reduce fertility in men. Amelia K. Keagan conducted the study. Wesselink, Ph. D., of Boston University, and colleagues.Jan 20, 2022COVID-19 vaccination does not reduce chances of conception, study suggests.https://www.nih.gov news-events .
What is one way I can help prevent the spread of COVID-19?
Stay up to date on COVID-19 vaccines and get vaccinated with an FDA-approved or FDA-authorized COVIDR-19 vaccine and prevent COVIDER-19. Additionally, the CDC recommends taking preventive measures to prevent the spread of COVID-19.
How long can you test positive for COVID-19 after having it?
Some people with COVID-19 may have a detectable virus for up to three months, but that doesn't mean they're contagious. The PCR test is more likely to continue to pick up viruses after an infection.
Does the COVID-19 virus live for long on clothing?
In contrast to hard surfaces, COVID-19 is less likely to survive long on clothing, and exposure to hot temperatures could shorten its life span. COVID-19 was detectable on fabric for up to two days at room temperature, compared to seven days for plastic and metal.
What are the rare but possible sexual side effects of COVID-19?
Researchers have found that COVID-19 is known to harm blood vessels; the virus appeared to have damaged the vessels in the urine of these patients and impeded blood flow there, impacting sexual function.Dec 21, 2021UF Health.
Can COVID-19 be spread through sex?
When someone coughs, sneezes, and talks, the virus spreads through respiratory droplets. Droplets can be swallowed or placed in the mouth or nose of a person nearby. You may develop the virus if you come into contact with someone's saliva through kissing or other sexual activities.