Diversity stands for everything and everyone. It is a value, a symbol of colors, cultures, beliefs, and opinions there are in the world. In every work or business setting, cultural diversity plays a significant role in making the work environment more peaceful and inspiring.
A perfect slogan for diversity can capture the essence of unity and multi-cultural value in the workplace. This article outlines some of the best slogans and taglines for diversity to use as inspiration.
What Is a Diversity Slogan?
A diversity slogan is a short, pithy saying employed by a business to publicly announce its support of diversity in the workplace. It shows that a company is dedicated to hiring and supporting diverse employees. It also shares the social and cultural differences present in the broader community.
Diversity slogans and taglines are phrases that can be used to describe a company's values and beliefs. They can be appealing quotes and inspirational sayings. It motivates employees, students, and other community members to share ideas, learn, and progress together.
Why Is a Slogan for Diversity Important?
When we are hiring for any job, we must find someone who fits the qualifications that match our company. Understanding what fuels your company culture, the benefits of a diverse staff, and the meaning of great wording is essential.
A diversity slogan will also give your company or team a competitive edge. You will be seen as a progressive and dynamic company that offers diversity and inclusivity while growing personally and professionally.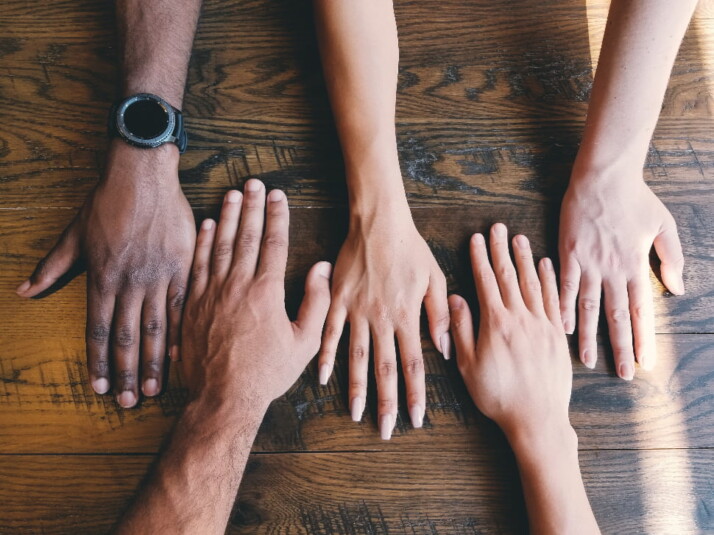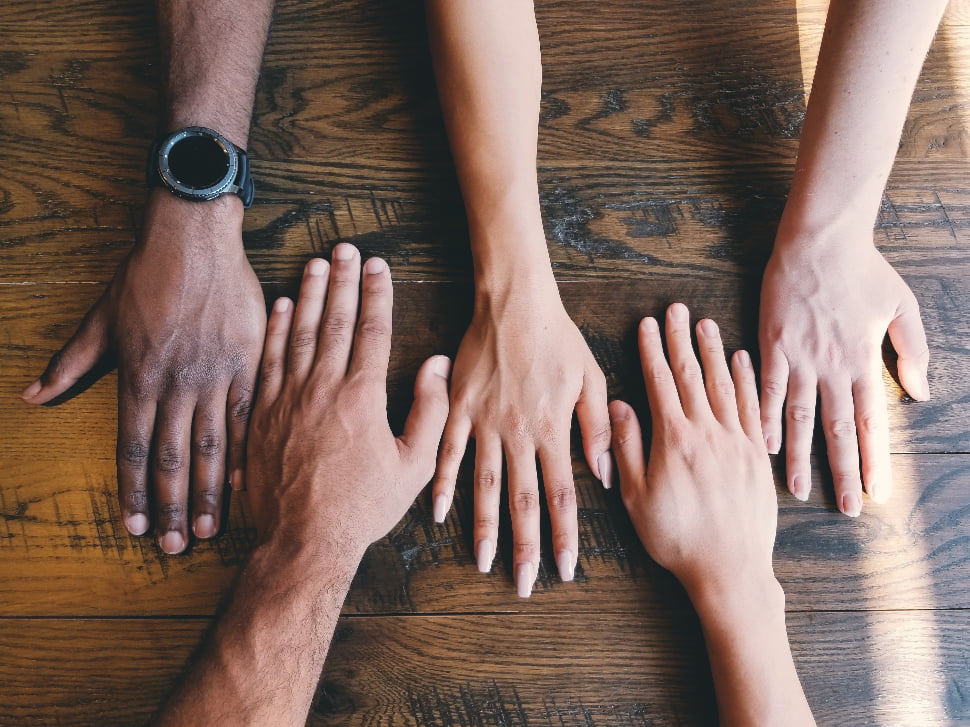 Examples of Diversity Slogans & Taglines
A diversity slogan or tagline can have a powerful impact. It can be used in everyday conversations to express your personality, reassure others, show your values, or start a conversation.
The following are some great diversity slogans that you might want to use in your daily life or business campaign. Each slogan has its unique meaning and sense of power.
Catchy Cultural Diversity Slogans
The more variety, the better society.
Let's All Culture Coexist better.
Celebrate the diversity
Understand the differences; Act on the commonalities.
Equality for diversity in this world.
We live in a society where Culture Defines us.
Together we are stronger than ever
The culture of a nation resides in the hearts and souls of its people.
Unity in Diversity Slogans
We are one big, happy family.
Rising with the help of diversity
We feature diverse perceptions.
Holding the diverse group together.
Unity in diversity is better than unity in similarities.
Celebrate Unity, Embrace Cultural Diversity
Unity in diversity is the source of strength.
Differences aside make you unite
Respect and Tolerance Slogans
Tolerance and respect go hand in hand.
Respect your people and treat them kindly
You can be respected only when you give respect
Many Cultures and One connection of love.
See the world from a different angle.
Diversity brings perfection and peace.
Wrapping Up
A slogan for diversity often serves as a reminder that things are not always the way they seem. When we stop to really think about these slogans, they become an important reminder of all sorts of things.
It reminds us to respect other cultures, to have the right to be individuals, and engage in conversations without the fear of being judged. This article provides some powerful slogans for diversity that you may use to uphold your beliefs or professional ideals.
Explore All
Motto Generator Articles