Domestic violence, or family violence, is a pattern of abusive behaviors ranging from emotional, physical, economic, and sexual abuse in a relationship. 
Domestic abuse affects millions of individuals worldwide, and it can be one of the most challenging topics to discuss and flee from. Tragically, it occurs amongst women, men, children, spouses, and even friends. No one is immune to domestic violence.
Slogans for domestic violence help to tell the horror stories and how best to tackle it. It also helps to raise awareness, create a bolder approach to the problem, and alert people to the dangers of domestic abuse. 
Let's look at domestic violence and the best slogans to adopt for sensitization.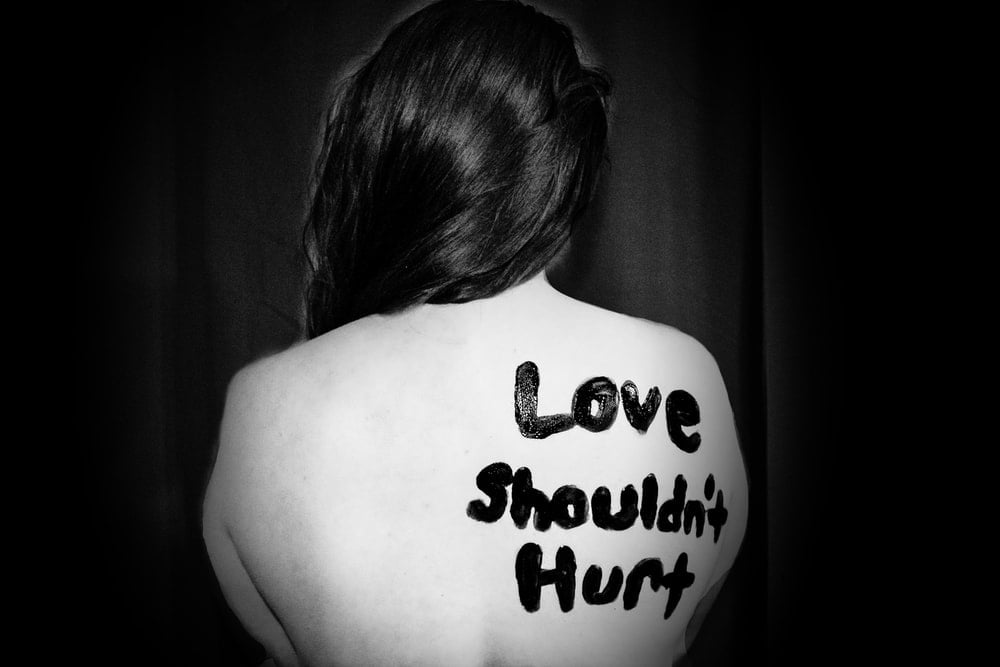 What is Domestic Violence?
Domestic violence or domestic abuse refers to any attempt at aggression or dominance by one individual over another. The person who dominates is known as an abuser.
Uncontrolled responses to subversive activities or a lack of emotional control frequently result in violence. Such actions may include domestic violence, street violence, and even terrorism.
Every form of violence is undesirable and disgusting. We must stand firm against violence. The dissemination of messages about violence prevention is a responsibility. And if possible, comprehensive instruction, counseling, and support must be provided through various school and family-based programs.
Best Awareness Slogan For Domestic Violence
It takes seven seconds for a clever slogan to make the best impression. Slogans are memorable phrases that urge the audience to take the action they desire. A slogan briefly describes an offering's attraction.
Let's all take a stand against violence and promote peace by teaching our children that aggressive deeds never result in a more peaceful community.
Here are some catchy slogans against violence that will help you disseminate the message that violence is never the answer.
Short Best Slogan for Domestic Violence
Shocking to some, the idea of a slogan for domestic violence might seem minuscule to others. Yet, it is part of the deterrent needed to show the world how serious domestic violence affects lives.
The consequences of domestic violence are made worse when there is a lack of support, help, and education. Here are short, compelling violence slogans for your inspiration.
Abuse is not okay
Say no to violence
Stand up to abuse
Violence is never the solution
Love is what we need
Long and Unique Slogan for Domestic Violence
Violence is undoubtedly objectionable, raise your voice
Violence is destructive, peace is constructive
If you think of violence as quick solutions, you are the worst interpreter
Increase surveillance, decrease violence
Wrap Up
Unfortunately, domestic violence is a daily reality for millions of women and children worldwide. Nevertheless, slogans for domestic violence also have the power to make headlines and receive attention.
One of our slogans for domestic violence is "strength in numbers." This slogan initially started as simply that, but it has become much more. It reminds survivors of domestic violence that there is strength in numbers.
Frequently asked questions
What is a slogan example?
America Runs on Dunkin' Donuts to "The Happiest Place on Earth," the Nike "Just Do It" swoosh or McDonald's "Lovin' It," slogan examples are timeless, catchy.
What does purple Heart Survivor mean?
US soldiers receive the Purple Heart Medal. Armed Forces wounded by an instrument of war in the hands of the enemy and posthumously to their family members in the name of those who were killed in action or died of wounds received in action. This is a combat decoration. (.
What is the purpose of abuse?
Domestic violence and abuse are used only for one purpose: to gain and maintain total control over you. It is not fair to play fair with an abuser. The abuser uses fear, guilt, shame, and intimidation to wear you down and keep you under their thumb.
What is the poster slogan?
You use a number of poster slogans whenever you promote a product or service in order to communicate with your customers or clients regarding your company or products.
How do you create domestic violence awareness?
Educate Yourself. Knowledge is power! .
Violence domestic and sexual is a silent epidemic that thrives in a world of secrecy and shame.
Share Resources
Hold a training meeting or workshop.
Become part of a New Hope awareness campaign.
Why is domestic violence month purple?
Assemblyman Angelo Santabarbara notes: "For survivors of domestic violence, who may also be wounded physically and emotionally, this color represents peace, courage, survival, honor, and commitment to ending violence.".
What day is domestic violence Awareness Day?
We all play a crucial role in improving healthy relationships and building a healthy community. I am holding a purple event on October 20th. You can wear purple to observance Domestic Violence Awareness Day on Thursday, October 20, 2022.
What is the symbol of violence?
An animal's hiss or rattle of its tail is just one example of violence. There are some who are more powerful than others. The slaughterhouse symbol is strong, and may not require reinforcement.
How can you bring awareness to the negative impact of gender based violence?
Sponsor a woman surviving conflict and war.
You can promote GBV with your social media presence. Social media can help you connect with others outside your normal social circles.
You should educate yourself and others about GBV. In order to prevent disease, education is crucial.
Why is awareness important on domestic violence?
This is an opportunity to bring the issue to the forefront, advocate for change, celebrate survivors, and mourn those who have lost their lives to domestic violence. Domestic violence is one of the deepest issues that affects our family members, friends, colleagues, and many others.
Why does purple represent domestic violence awareness?
Purple is a symbol of peace, courage, survival, honor, and dedication to ending violence. This is a respect for survivors and those we have lost to domestic violence. The art of raising awareness of domestic violence plays a crucial role in ending violence.
What is the color for domestic violence awareness?
As a way to remember and honor the victims of domestic violence, purple is also used in conjunction with the domestic violence awareness movement.
What can you do to stop violence slogan?
Fight for tomorrow. Preventing violence, keep the peace. You must keep going, stop the wrong. Keep calm and do not lose your temper.
How do you make a slogan?
Tell me what you want to say. Answer a few basic questions about your slogan.
Keep it simple. It may be hard to describe your business in whole, but it's best to keep it clear and concise.
Your company's voice should shine.
Brainstorm your slogan
How do you raise awareness?
Wear It. It is common for you to use items such as t-shirts, caps, rubber or silicone wristbands, and button pins to show your support for a cause.
Raise Funds
Donate
Volunteer and Participate
Let's talk about it online.
Research
Recruit