Fires are among the most destructive forces. It doesn't matter whether it's an artificial fire or a wildfire. Fire burns everything. It's why people need to take fire prevention seriously. Slogans are an effective way to raise awareness. If you're having difficulty writing a slogan for fire safety, read this article.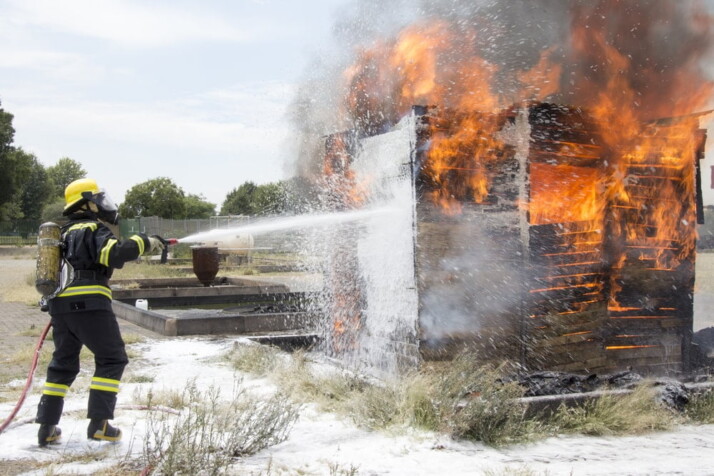 What is a Slogan?
A slogan is a short, memorable phrase that's easy to remember. It is intended to capture a sense of an organization's identity and purpose. Slogans are a mechanism for achieving unity among a particular movement or institution. Some slogans are so meaningful that they become part of the collective consciousness and are repeated throughout society.
How Do Slogans Affect Campaigns?
A slogan for fire safety brings awareness to the importance of preventing fires. It also educates the audience on measures to prevent fires. Slogans are particularly useful for this case because they are memorable and simple.
An audience can easily remember a fire prevention message through rhymes and wordplay. The next section provides readers with some examples to draw inspiration from.
35 Slogan for Fire Safety Examples
Think safe, act safely.
Right action in time can keep the fire from spreading.
There's no safe place to go in a forest fire. Prevent it.
Always have your fire escape plan ready.
Never risk a forest fire.
Know fire safety, no pain.
You don't need new technology to prevent fires, just common sense.
Fire problems are national problems.
The tiny fire you leave may quickly become a huge problem.
Shortcuts lead to deep cuts.
You bet with your health when you gamble with fire safety.
Fire prevention. Do it for life.
Save a life, save property. Do fire safety.
Fire safety is on; the accident is gone.
All accidents have a cause.
Being safe is better than being sorry.
Maintain fire safety. Don't let anyone get burned.
The safe way is the best way.
Fire wants to bring everything to ashes. Don't let it.
Fire protection is everyone's business.
Fire safety is everyone's job.
Carelessness is the biggest cause of all fires.
Kill fire before it kills you.
Start fire safety now.
Use caution, don't let the fire start.
Be alert to avert fire.
Fire is the worst killer.
Call a firefighter immediately.
A forest fire is a friend of none.
Protect your family, and learn fire prevention.
Practicing fire safety measures save lives.
Keep in mind that fireproof isn't foolproof.
Small fires eventually become big problems.
Stay alert, be aware, and be alive.
Electrical safety promotes fire safety.
The Bottom Line
A fire safety slogan educates the public about the dangers of fire. Slogans play a vital role in spreading awareness and teaching the public how to prevent fires. The destruction of fire is absolute. It burns everything and creates nothing but ash.
Slogans are guidelines that the public should follow to keep their homes safe.
Effective fire prevention slogans focus on the dangers of fire. Therefore, they need to sound urgent, and they should suggest ways to prevent fires from starting.
These slogans are effective for people of all ages. But you should use simpler words and rhymes when addressing a younger audience.
Explore All
Motto Generator Articles