A growing number of individuals are concerned with their health and fitness today. Fitness fanaticism is advantageous since it contributes to maintaining a healthy and robust physique.
In fitness, strength training, or any other venture that has to do with exercise, there is no shortage of words and phrases that expresses our love for it.
Employing these words and phrases as fitness terms and slogans affects a trainer's psyche. Slogans are also a great tool for young entrepreneurs to use in marketing.
We have developed a list of slogans that will motivate any trainer in a gym. We also curated a list to guide you in creating a perfect fitness slogan everyone will love!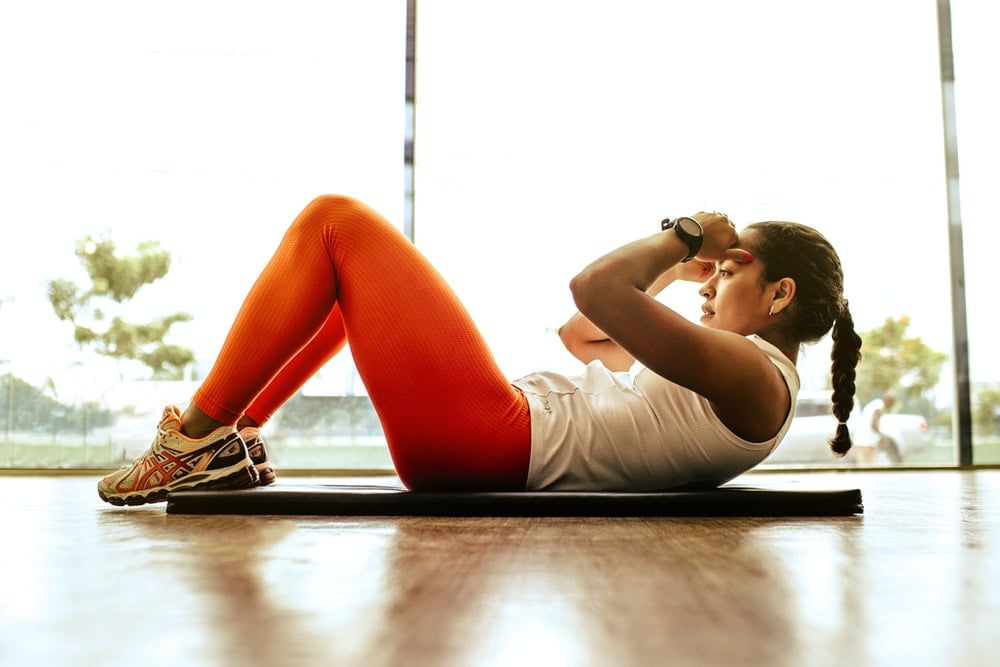 What is Fitness?
Fitness is the cornerstone of a healthy existence. It is how you feel as a healthy person living your best life.
Fitness is all about feeling fantastic, being motivated, being optimistic, and having enough energy in your body to accomplish your goals and channel your energy to live a happy and healthy life.
This post is for you if you operate a gym, are a fitness expert, or are interested in fitness and health as a trainer, influencer, or anyone who enjoys motivating others. Here you will find the finest selection of Fitness Slogans.
Slogan for Fitness: How to Create Perfect Fitness Slogans
Utilizing memorable fitness slogans for your organization is crucial. These slogans serve as the face of your gym, motivating individuals to engage in everyday exercise.
However, writing even a few words can be challenging if you lack expertise. Here is where you must discover how to write various forms of fitness slogans.
Here are some guidelines to remember while writing fitness slogans if you intend to create one yourself.
1. Use Attractive Words
Consider the members of your gym and select attractive words accordingly. This will help you create slogans that will urge them to exercise.
2. Consult the Internet
To create appealing fitness slogans, try to find some decent examples on the Internet. We are all aware of Google's efficacy in locating such instances. It will assist you in seeing a variety of slogans used by industry leaders and professionals.
3. Concise and Engaging
After selecting the proper concept, strengthen your fitness slogans with potent words. Keep your language concise and engaging so that people will be interested.
4. Must be Inclusive of all Genders and Age brackets
Ensure that the tagline you design appeals to people of all ages. This demonstrates that your establishment is open to everyone, regardless of age or gender.
Top 5 Best Fitness Slogans to Inspire You
These fitness slogans are catchy, fun, and perfect for making you want to start a fitness journey. Check out these slogan for fitness and get inspired to start practicing healthy living!
Too fit to quit.
All things that burn calories are a good thing.
Keep on moving.
Exercise is fun.
Sweat up a storm.
To Wrap Up
The key to a healthy life is fitness. By using some smart language and adopting these slogans, you will be inspired to achieve your fitness goals.
Fitness is all about feeling significant, motivated, positive, and having enough energy to carry out your goals.
This article is for you if you own a gym or a fitness guru, or are into fitness and health as a trainer, influencer, or person who also likes to motivate others.
Frequently asked questions
What is the slogan of physical fitness?
Get fitter and stronger now, don't be fat. Fitness is a possibility for everyone. Get fit and look great forever. Fitness is the key to health and beauty.
What is the best slogan?
The Happiest Place of All Time, Disneyland.
Nike: "Make it happen.".
Spice: "The Original"
'A diamond is forever,' De Beers said.
MasterCard: "There are some things you cannot buy with money.".
Samsung: "Do what you can't.".
What is a slogan example?
From "America Runs on Dunkin' Donuts" to "The Happiest Place on Earth," the Nike "Just Do It" swoosh, to McDonald's "Lovin' It," slogan examples are.
What are some good fitness slogans?
Convenient Affordable
That would be great.
A healthy way of life company.
Your excuses should make you stronger.
Your willingness to work hard will inspire you to love yourself.
No workout is your only bad workout.
Start your day off right.
Everything your mind says is heard by your body.
How do you motivate people in fitness?
Have a role model. Do others see you enjoying the benefits of being active?
Make fitness fun
Enjoy being active and productive.
Keep your workouts short and sweet.
Extol the benefits
Together, train for a charity event.
Set short-term goals
Be a workout partner.
How do you attract gym members?
Make joining as simple as possible.
Engage in positive reviews on social media.
Creating a solid marketing plan.
Find Your Gym's Niche.
Know Your Competition
Train Your Employees
Identify your Prospect's needs.
Provide personalization
What is motivational quote in physical fitness activities?
When you are exercising consistently, the hardest thing is stopping it." "If you don't make yourself exercise regularly, you'll probably have to make time for illness.".
What is the poster slogan?
Companies use poster slogans every day to promote a product or service on their social media accounts as a means of communicating with your customers or clients regarding what you offer or what your business is about.
What are the best inspirational quotes?
The saying goes, "Love your family, work hard, live your passion." —.
You won't be able to be what you used to be.
"Opportunities don't come until they're created." -.
It's possible to change your entire day with just one small positive thought in the morning.
Why do we need to exercise slogan?
"Exercise does not only affect your body, it affects your mood, attitude, and attitude.". Some of the paths you take in life must be dirt.
How do you create a slogan?
Tell me what you want to say. In the short answer, address a few basic questions about what you want to accomplish with your slogan.
Keep it simple. Your message should be clear and concise, despite what you've got to say about your business.
Build your company's voice.
Brainstorm your slogan
Do your best gym quotes?
I would like to go the extra mile.
Do something today that your future self will appreciate.
Make yourself stronger than your excuses.
Your day today,
Mind, take care of yourself and love yourself!
Until I succeed, I will continue.
Take care of yourself.
"Push harder. Go longer.
What is the synonym of fitness?
Strength, robustness, strength, durability, hardiness, vigour, lustiness, strength; stalwartness. Forcefulness, physical fitness, muscularity, tone. Well-being, good health, good condition. Despite health condition, shape, trim, and fettle.
How do you motivate gym clients?
Social media drives client motivation. Through social media, one of the most effective ways of motivating clients, is in the first place.
Motivate yourself with fitness challenges.
Make use of Personal Training Apps.
Be patient and positive.
Set Attainable Goals
Set Fitness Rewards
Offer Something New