Football is all about winning and with the right team. And the perfect slogan for football can make the essence of the win last longer. You've come to the right place if you want to get your favorite team pumped up for the big game.
Football slogans are essential in building up the morale of your team. When championship teams win big games, everyone remembers their football slogan.
This article includes the best football slogans to use in your next game. It's time to rally your football team, inspire the fans, and liven up the crowd!
What Is a Football Slogan?
A football slogan is a short and often concise phrase used to influence the behavior, attitude, and opinions of players, fans, and other spectators.
These phrases are used during football matches to motivate players, inspire fans, and support the team. It can be found on a billboard or a t-shirt, and it often becomes a rallying point for fans to rally behind the team.
A slogan for football is used in association with a football team or federation to rally its fans, often in pursuit of victory.
Why Is a Catchy Slogan for Football Important?
Sports slogans, sayings, or quotes are among the most important elements of a marketing campaign and engaging the audience. Football slogans are short and easy to remember, so they are well-suited to get teams in the game or to boost morale.
Many famous teams use slogans and sayings to motivate the team. These slogans are for driving brand loyalty and building brand awareness. Even slight changes to a slogan can update a marketing campaign and drive more engagement and social shares.
Fans are more likely to rally behind you when you have a memorable football phrase.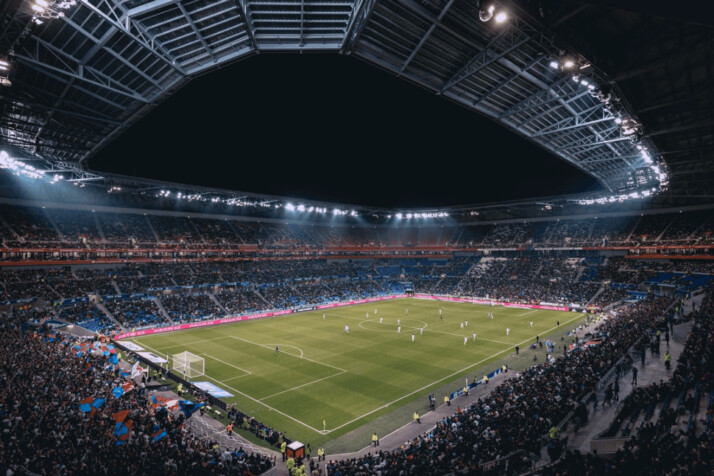 Examples of the Best Football Slogans and Sayings
There are few things in life everyone can agree are fun, and finding a cool and fun football slogan is undoubtedly one of them. You can help your team win with a clever and original football slogan that turns heads during the game.
Thus, it is important to get your team's attention with a catchy one. We have assembled some of the cool and fun football slogans for you.
Cool & Catchy Football Slogans
Play hard, Win EASY.
All Out, All Game, All Season.
Championships are won at practice
Above the Crowd
Score More. Win Heart.
Creative Football Team Slogans
A day without football is a day wasted.
Play Like a raven.
Play like there is no tomorrow
Keep the Dream Alive.
Victory Requires Dedication
Hard-Hitting Football Slogans
Rise as One!
Refuse to Lose
We won't back down
Always earned, never given
We didn't come here to play; we came here to win
Conclusion
Creatively coming up with your own football slogans is not only fun and rewarding but also a brilliant way to publicize your team. However, finding one that connects to people's emotions and makes your team memorable can be challenging.
Whether you want to motivate players or fans, this article provides the best football slogan ideas to write one that hits the right chords.
Explore All
Motto Generator Articles