Fruits and vegetables offer endless variety in our diet and provide a healthy dose of vitamins and minerals. They are necessary for a balanced diet and healthy lifestyle.
Consistent human consumption of food products makes the fruit and vegetable industry a very healthy and lucrative enterprise. From peddlers to big department shops, merchants to wholesalers and ranchers, the fruit and vegetable industry is incredibly expansive.
With the development of new trends, e-shopping has become increasingly prevalent and advantageous for busy individuals. Thus, many fruit and vegetable retailers currently provide online buying and home delivery.
So, why do you need a slogan for your fruit business? In need of inspirational ideas for your fruit business? Look no further; you are in the right place!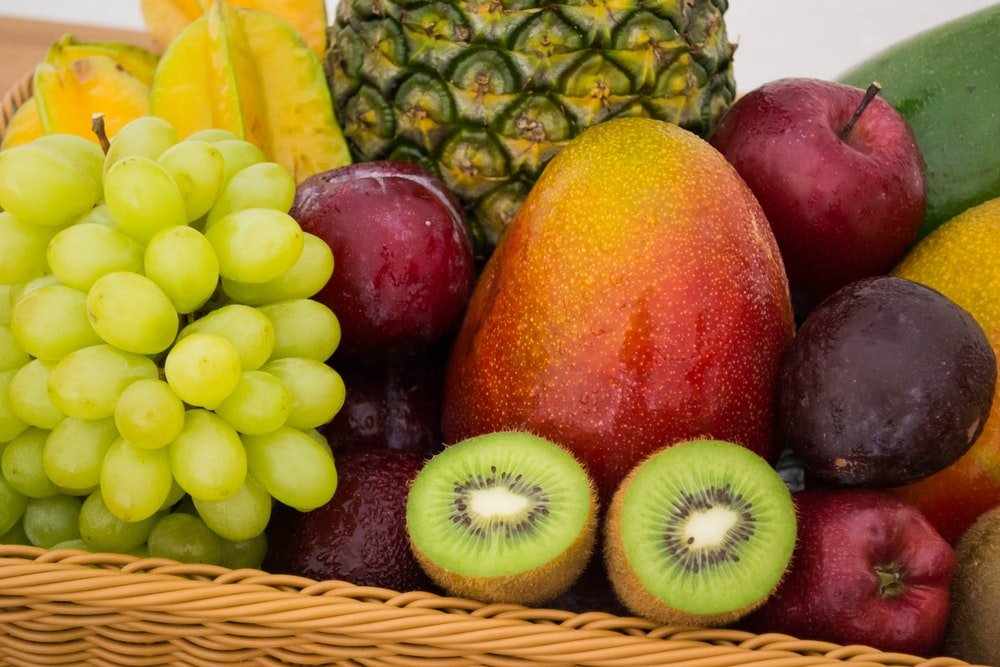 Why Do You Need a Slogan for Fruits Business?
Slogans are crucial to the expansion of any business. Your slogan conveys your commitment to the customer.
A slogan for fruits business explains precisely what you do and why you do it for your customers. Your motto reflects a promise to not only your customer but also the overall objective of your brand.
Through your slogan, you may communicate to customers that fresh, high-quality fruits and veggies will be delivered to their homes or the store. Customer service and direct product exchange could also form part of your slogan.
Fruit and Vegetable Marketing Slogans
When marketing a product, you often need a robust and catchy slogan that will make consumers think you are the best option. This can take a lot of time, but it can also be worth it when you're a brand-new company.
Look no further if you're looking for a fruit and vegetable marketing slogan. Here are top-selling marketing slogans for fruit and vegetables to inspire you.
An apple a day keeps the doctor away.
They don't say 'fruitful' for nothing.
Fruits, vegetables, and lots of greens.
Eat healthy, be nutrition wealthy
Make the switch to fruits and vegetables.
Funny Vegetable Slogans
Some vegetable slogans are funny and have their own quirky, humorous slogans. A vegetable slogan may be short and sweet or provide an opportunity for a funny fruit pun. These are some funny vegetable slogans to make your day!
Doctor, doctor go away; I did eat my veggies today.
Your mouth is the key to your health.
Eat smart, and don't fart.
Don't be a fool; nutrition is incredible.
Give junk food the boot and switch to veggies.
To Wrap Up
Fruits are known as nature's perfect food. They offer essential nutrients that help preserve youth, vitality, and energy. 
The world is waking up to the juicy benefits of fruits and veggies. Varieties of vegetables have been around for thousands of years. Some, like asparagus, date back to biblical days. 
The slogan for fruits is fun to make and even more fun to eat! Always purchase organic. Buy local when you can.  
Frequently asked questions
Can food drive slogan ideas?
"Hunger Hurts" no matter what you choose to use for the title.
"Get rid of hunger.".
"Check Out Hunger"
Nutritional benefits by curing hunger.
Hunger combats beef products.
"Hunger's Heroes"
You are dependent on the hungry.
"Hunger-If only words could fix this.".
What defines a fruit or vegetable?
Fruit is anything that grows on a plant and is the means by which its seeds get out into the world. Carrots, potatoes, parsnips, etc. are still vegetable, but they are the edible part of the plant, not its reproductive body.
What are some good catchy slogans?
– Red Bull gives you wings (Red Bull).
– Eat fresh (Subway)
– Save money. Live better. (Walmart).
You'll just do it (Nike).
(KFC) — Fingers licking good.
MasterCard (MasterCard) is all you need for everything else.
– Have a break. Have a KitKat. (KitKat).
Is forever worth a diamond (De Beers).
What is a memorable slogan?
On the other hand, memorable slogans are designed with purpose. They are phrases that convey a clear idea in a compelling way.
What slogan is have it your way?
The Burger King team developed a successful advertising campaign back in the 1970s with the slogan, "Have It Your Way," that reflected the fast-food chain's willingness to customize orders to individual tastes.
What are 5 popular slogans?
Samsung: Do what you cannot.".
Nike: "Do it"
The Original: "Old Spice".
Disneyland: "The happiest place on Earth.".
"There are some things money cannot buy," MasterCard said.
De Beers: "A diamond is forever.".
What can you say about fruits and vegetables?
There is little fat, salt, or sugar in fruits and vegetables. Fiber is found in them. As part of a healthy, balanced diet and a well-balanced diet, you may be able to reduce obesity and maintain a balanced weight with fruit and vegetables.
What is the best slogan for food?
The can should be kicked out of hunger!
We aren't getting younger. Today, let's combat hunger!
I will give you what I can.
As happy as you can be.
Don't be rude, but donate some food.
What could be possible without hunger?
Feel free to take a bite out of your hunger.
Let's get some food, dude.
What is the most catchy slogan?
The Breakfast of Champions, Wheaties.
A Diamond is Forever by De Beers.
Wendy's – Where's the Beef?
Just Do It! Nike.
I hate M&M's, because they melt in your mouth, not in your hands.
Because You're Worth It.
Apple – Think Different
Coca-Cola – Open Happiness
Why vegetables and fruits are important?
Fruits and vegetables are a good source of vitamins and minerals, including folate, vitamin C, and potassium. In addition to providing nutrition, fiber can help maintain a healthy gut and prevent constipation. Fibre-rich diets can also reduce the risk of colon cancer.
How do you create a catchy slogan?
Start with a logo. Your slogan and your logo work together.
Keep it simple
Use small words
Think about your business and brainstorm a word list.
Roll it off your tongue.
Use powerful words or phrases.
Test your slogans
What are 5 benefits of eating fruits?
Cancer and other diseases are protected.
They are low-calorie and low-fat.
We have lots of fiber.
A healthy body is maintained through fruits and vegetables.
Fruits and vegetables are excellent sources of nutrients and vitamins.
Enjoy flavors and textures that are varied.
What are some fast food slogans?
Burger King – You Can Do It Your Way.
Subway – Eat Fresh
KFC – Finger lickin' good.
Hamburger – Fat Burger – The Last Great Hamburger Stand.
The Star of Hardees is in the food.
Taco Bell – Think Outside the Box.
I'm loving McDonald's
Hamburgers of the World, Fuddruckers.
What slogan is eat fresh?
Brand executives tell a new pair of interviews that Subway's marketing slogan "eat fresh" is alarmingly misleading-and that the misrepresentation is causing the brand to lose favor with customers. Both operators pointed out the life cycle of a chain's lettuce in concert with each other.
How do you make a food slogan?
There is always food that is better.
We want a better future.
You can eat whatever you like.
This is an area without mass produced food.
Our food is well-known to you.
Home is not a place like home. Mother's meals are nothing like that.
You can always count on this food.
Bread freshly baked straight from the oven.