Fruits and vegetables offer endless variety in our diet and provide a healthy dose of vitamins and minerals. They are necessary for a balanced diet and healthy lifestyle.
Consistent human consumption of food products makes the fruit and vegetable industry a very healthy and lucrative enterprise. From peddlers to big department shops, merchants to wholesalers and ranchers, the fruit and vegetable industry is incredibly expansive.
With the development of new trends, e-shopping has become increasingly prevalent and advantageous for busy individuals. Thus, many fruit and vegetable retailers currently provide online buying and home delivery.
So, why do you need a slogan for your fruit business? In need of inspirational ideas for your fruit business? Look no further; you are in the right place!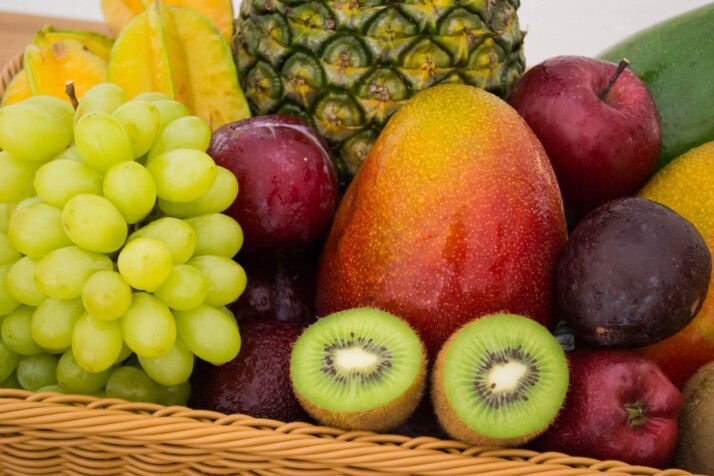 Why Do You Need a Slogan for Fruits Business?
Slogans are crucial to the expansion of any business. Your slogan conveys your commitment to the customer.
A slogan for fruits business explains precisely what you do and why you do it for your customers. Your motto reflects a promise to not only your customer but also the overall objective of your brand.
Through your slogan, you may communicate to customers that fresh, high-quality fruits and veggies will be delivered to their homes or the store. Customer service and direct product exchange could also form part of your slogan.
Fruit and Vegetable Marketing Slogans
When marketing a product, you often need a robust and catchy slogan that will make consumers think you are the best option. This can take a lot of time, but it can also be worth it when you're a brand-new company.
Look no further if you're looking for a fruit and vegetable marketing slogan. Here are top-selling marketing slogans for fruit and vegetables to inspire you.
An apple a day keeps the doctor away.
They don't say 'fruitful' for nothing.
Fruits, vegetables, and lots of greens.
Eat healthy, be nutrition wealthy
Make the switch to fruits and vegetables.
Funny Vegetable Slogans
Some vegetable slogans are funny and have their own quirky, humorous slogans. A vegetable slogan may be short and sweet or provide an opportunity for a funny fruit pun. These are some funny vegetable slogans to make your day!
Doctor, doctor go away; I did eat my veggies today.
Your mouth is the key to your health.
Eat smart, and don't fart.
Don't be a fool; nutrition is incredible.
Give junk food the boot and switch to veggies.
To Wrap Up
Fruits are known as nature's perfect food. They offer essential nutrients that help preserve youth, vitality, and energy.
The world is waking up to the juicy benefits of fruits and veggies. Varieties of vegetables have been around for thousands of years. Some, like asparagus, date back to biblical days.
The slogan for fruits is fun to make and even more fun to eat! Always purchase organic. Buy local when you can.
Explore All
Motto Generator Articles