Most people want to have a healthy diet. Even more, people need it. If you need to promote your healthy eating campaign, you will need a catchy slogan for healthy eating.
Slogans are more than just phrases. They can be effective marketing tools. This article explains what a slogan is and how it can affect your campaign. We've also scoured the internet to provide you with some examples you can draw inspiration from.
Let's start.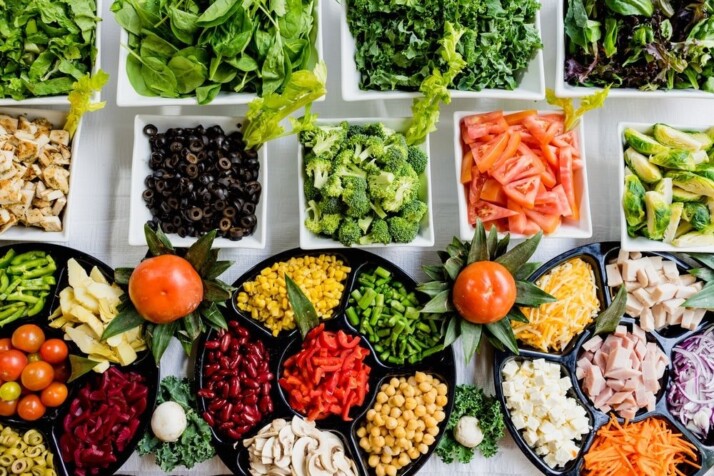 What is a Slogan?
A slogan is a catchy saying used to sell a product, service, or idea. Slogans are usually short and placed at the beginning of an advertisement slogan.
Slogans and taglines form part of a movement's identity. It tells your audience what your movement represents and helps draw focus to the issues you're trying to raise.
We can find slogans in any field to promote anything. Businesses use them to promote their products and services, while movements promote their ideas and inspire action.
How Does it Affect Your Campaign?
A slogan promotes a movement by sharing your thoughts, ideas, and message with your audience. A slogan helps facilitate awareness through brain priming.
Slogans make it easy for an audience to remember key messages through memorable rhymes and wording. It provides the brain with another way to remember the message of a campaign.
For example:
The phrase "eat healthy, live long, live strong!" implies that eating healthy foods prolongs the length and quality of your life. It's easy to remember because of the rhyming words and consistent cadence.
37 Examples of a Slogan for Healthy Eating
The internet is replete with healthy eating slogans. We can attribute it to the spike in interest in the health and fitness industry. If you're struggling with creating a slogan for healthy eating campaigns, try to gain inspiration from these examples.
If you store good food, you eat good food.
You'll feel better when you eat healthy food.
Your body is a temple, but only if you treat it like one.
Eat the best. Ignore the rest.
Eat healthy every day and night to keep your future looking bright.
Give a hoot, eat more fruit!
Eat smart for a healthy heart!
Eat right, and be bright.
Fast foods are a fast route to your grave.
Commit to being fit.
Health is the greatest wealth.
Don't panic. We're organic.
Stay strong, and live long.
Vegetables and fruit are simply good.
Eat healthily, be healthy.
Be green, eat clean.
Save your life, eat healthy.
Cake and pie may taste like heaven, but you regret them when you're 37!
There's no wrong time to eat healthily.
Eat healthy food for a wealthy mood.
A healthy body eats healthy food.
An apple a day keeps the doctors away.
Good food choices are good investments.
Drink 6 to 8 glasses every day!
Enjoy life, and maintain your health.
Exercise is king; nutrition is queen.
Don't live for eating; eat for living.
Encouraging people to live a healthier lifestyle.
Real food, not rabbit food.
Eat well, feel well.
Healthy eating keeps the heart beating!
Eat a healthy meal full of energy you'll feel.
Care for your body. It's your only place to live.
The new tradition comes with better nutrition.
The root of a happy family is a healthy family.
Don't be a brat. Burn that fat!
Run for your lives!
The Bottom Line
Slogans are effective at drawing attention to a brand, business, product, or issue. These tools can encourage your audience to support your movement, and they can also influence their habits and behavior.
Healthy food slogans focus on building a relationship with their target audience by explaining the benefits of what they're promoting. A motto generator can also help you grow your list of ideas to find the slogan that's right for you.
Explore All
Motto Generator Articles