Although the practice of law is a profession, the law firm is still a business and should be treated as one. The name of the law firm is an important part of your branding campaign. Lawyers often use different slogans to convey their legal services and skills. If you want to expand your legal practice, a slogan for lawyers can be a powerful marketing strategy that draws in more potential clients.
You won't have to settle for one thing if you have a good slogan for attracting people to your law firm or legal services. So this post provides you with a list of comprehensive lawyer slogans and tagline ideas.
What Is a Law Firm Slogan?
A slogan is a short phrase or catchphrase that often embodies the company or a brand. A lawyer slogan is a campaign or marketing initiative used to drive reputation and buzz around their law firm.
They are for marketing campaigns and are often related to their legal values and core competencies. Law firm slogans can effectively strengthen relationships with existing clients, attract new clients, and drive increased revenue for the law firm.
Why Is a Slogan for Lawyers Important?
Slogans are not just for businesses. Lawyers, in particular, need to have a slogan for their practice for their marketing and promotion. Although slogans can also be subjects, it's typical for lawyers to employ them as catchphrases. A slogan for lawyers is great for getting the attention of clients. It garners the mental space necessary for persuading them to choose your firm over others.
When you work with a particular law firm, you instantly know what type of firm it is by the crime it specializes in. So, it is advantageous for lawyers and firms to have catchy slogans that get their potential clients' attention.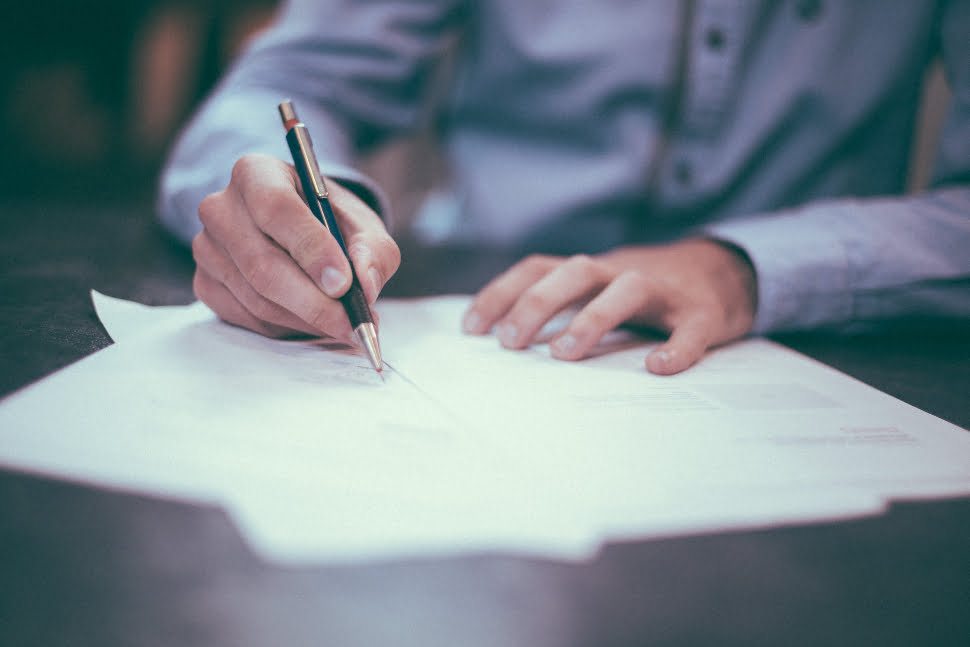 Examples of Slogans for Lawyers & Law Firms
Understanding the many laws and expertise in handling the client's requirements is not enough. If you combined your knowledge with a flair for marketing, your law firm could attract more clients and become more profitable.
Whether your company is established or new to the market, a memorable and persuasive law firm tagline is essential for gaining customer trust. Here are some of the best law firm slogans and taglines for inspiration.
Creative Slogans & Taglines for Lawyers
Believing in the power of law to make people's lives better
Experienced lawyers at your service
Do things right the first time – call us
Small cases, big hearts…we fight for both.
Special needs require special lawyers.
Making the world a better place
Creative solutions for legal problems
Focused on relationships, driven by results.
Catchy Slogans & Taglines for Lawyers
Legal expertise that helps
Experience you need. Results you want.
Fighting for your legal rights
Partnering for success
We don't stop until we win.
Benefit your business today
Our practice is your solution
A passion for justice. The experience for the win.
Ready to assist you in resolving any legal issues you may have
Unique Slogans & Taglines for Lawyers
No case too big, no fee too small!
We do more than you think we can.
Everything starts with trust.
We're Always there for Business care
The legal service you need to win your rights
For every challenge, we have a solution
We practice for the results and success you need
Your case is our business; let us handle it for you
We Help You Find Your Way Out of Legal Trouble.
Attractive Slogans & Taglines for Lawyers
Helping people through law.
Excellence, experience, integrity
We know the law, and we're on your side
Practical Solutions to Real-World Legal Problems
Legal solutions for business and individual needs
We are firmly committed to your success
A law firm with a passion for success
We'll get you the compensation you deserve
Innovators of law. Providers of justice.
You can't pick your family, but you can choose your attorney.
Conclusion
Lawyers work hard to ensure their clients receive the best representation. To ensure that their clients can trust them and to establish a unique legal presence, many lawyers turn to effective slogans for law firms. This article lists a collection of the best and catchy slogans to help create the perfect tagline for your law firm business. G
Frequently asked questions
What are advertising laws?
Advertising laws refer to laws that govern the way in which information is communicated to the public. Product information is based specifically on services and products.
How do you digitally market a law firm?
You should make sure your website is functional.
Engage in search engine optimization (SEO).
Social media is used by nearly everyone.
Don't forget to select social media.
Embrace content marketing
Maintain a blog
Create an email marketing strategy that is compelling.
What is a good company slogan?
| Company slogan | Brand or product name |
| --- | --- |
| "Think Different" | Apple |
| "Betcha can't eat just one" | Lay's |
| "America Runs on Dunkin'" | Dunkin' Donuts |
| "I'm Lovin' It" | McDonald's |
How do you market a firm?
Media relations
Social media
Digital advertising
Press advertising
Direct mail
SEO (Search Engine Optimization).
Email marketing
What is an attorney called?
Lawyer and attorney are commonly used interchangeably in the United States. For this reason, people in- and out-of-the legal field often ask, "Am I the same as a lawyer?"". Often, however, the specific requirements necessary to be considered a lawyer or attorney are not always considered.
What are some good catchy slogans?
(De Beers) The diamond is forever.
I have a KFC (KFC).
– Eat fresh (Subway)
– Save money. Live better. (Walmart).
Wings in Red Bull.
(Nike) Just do it.
MasterCard (MasterCard) is the other choice for everything else.
– Have a break. Have a KitKat. (KitKat).
What is a memorable slogan?
Memorable slogans, however, are designed with purpose. Their purpose is to convey a clear idea in a compelling way.
What is the best form of advertisement for a lawyer?
Law firms benefit from using social media since they can offer their services. In addition, they offer users a great and easy way to access information through various channels. Potential clients are demanding, and finding the information they want is important for them.
What are 5 popular slogans?
MasterCard: "There are a few things money can't buy".
"The original" by Old Spice.
Samsung: Do what you can't.
Disneyland: "A place where the world is happy.".
De Beers says "A diamond is forever.".
Nike: "Just do it.".
What is the most catchy slogan?
Apple – Think Different
Wendy's – Where's beef?
Coca-Cola – Open Happiness
You can just do it, Nike.
Lola – Because You're Worth It.
A Diamond is Forever by De Beers.
Food that melts in your mouth, not in your hands.
The Breakfast of Champions by Wheaties.
How do you create a brand for a law firm?
Take a closer look at who you are.
Identify your brand promise: your unique selling proposition.
Clarify your audience's goals.
Don't forget about your core messages.
Put your law firm's brand out there consistently.
How do law firms attract clients?
People have lots of discussions with potential clients about legal matters, so there are tons of high profile business suits in attendance. If we approach a marketing opportunity one on one, it can have a long-lasting impact. Make your law firm and your niche more specific by mentioning your niche of expertise.
How can I promote my law firm?
You should create a marketing budget.
An efficient site designed by a law firm.
Make sure your site is search optimized.
Make a free profile online.
Make sure you have a presence on social media for your law firm.
Online reviews for your law firm are effective.
Create a content marketing campaign.
How do you write a slogan creatively?
Keep it short and sweet.
Be consistent
Give yourself a sense of difference.
Make it timeless
Make sure it stands alone.
Think about your target market.
Get input
Do you think it is unethical for lawyers to advertise?
This document was released by the American Bar Association (the "ABA") in 1908, which outlined legal advertising prohibitions. Advertising is unprofessional, so lawyer advertising would undermine your professional skills.