So you're starting a phone business and looking for a slogan to appropriately convey your message to your target audience. You're in the right place. A good slogan can be the difference between the success and failure of a company. The slogan for mobile phone tells the world what your enterprise is about.
A slogan can also be used to promote a brand's product or services – this is why it should be well-written. A catchy phrase can help your enterprise stand out and succeed. The key is to keep it simple and easy to memorize.
Let's look at the tips for creating a unique slogan and some cell phone slogan examples to learn from.
Why You Need a Slogan
A slogan is the rallying cry of a brand. It is often a short phrase or sentence built around the enterprise's idea to drive customer loyalty. A slogan typically informs the public of what the business stands for. It is also used to advertise and promote a product or service. The slogan portrays an image of the product/service provider to the public.
In a saturated marketplace with several competitors, one way to stand out is by selecting a catchy and memorable slogan. As the sole voice for your enterprise, a trademarked slogan can entice and attract customers. A great slogan is catchy, passes the organization's name to potential customers, and increases its market share.
The best slogan for mobile phone business describes the enterprise and what it has to offer its audience. The tone should be fun yet informative and relate to the world or users that the enterprise is targeting. Slogans also need to be powerful, memorable and impactful.
Tips for Choosing Creative Slogan for Mobile Phone
With numerous competitors in your industry, you must have a slogan that will stick to people's minds and drive them to take action.
Here are some tips for writing a catchy phone slogan that will lead to more business success.
1. Describe Your Services
The slogan of your cell phone business should describe the product/ services you offer, the values your enterprise embodies, and its mission. You want to convince customers to choose your organization – so your slogan should clearly state what service you offer.
2. Keep It Simple and Short
Use simple words that people are familiar with. Express your message in one or two sentences. You want your organization's image to stick to your audience for as long as possible, so keep your slogan short. Avoid clichés; instead, create something unique, one that can be associated with your enterprise alone.
3. Make It Catchy and Memorable
Your slogan is better if it's catchy and memorable. Relatively short and humorous slogans are more impressive than complex or generic slogans. Use words that spur your audience's emotions, curiosity, and interest. You can also use witty words that convey your message effectively. A catchy slogan will stick with your audience better.
4. Check Out Your Competitors
Before settling on a slogan, research and check out sayings that work. Identify why they work and try to incorporate the same strategy in creating yours. Do not copy another brand's slogan; only learn from it.
30 Catchy Cell Phone Business Slogans
Here are the top 30 catchy cell phone slogans you can draw inspiration from.
Get more from your cell phone.
The future of communication.
Smart enough to know better, tough enough to do better.
A phone packed with unique features.
We are the new definition of wireless freedom.
Cell phones are your faithful companion.
Fast, robust, and secure.
The power to do more.
Making communication easier.
Always on, always connected.
Lasting connection.
Stay connected with friends like never before.
One smartphone, endless possibilities.
It's not just a mobile; it's a way of life.
Cell phones that are closer to people.
Communicate effortlessly with our phones.
Better life through phones.
The world's largest store for cell phones.
Mobiles to match your needs.
A magical, revolutionary phone.
Phones that you love.
Fantastic cell phone offers.
Next-generation cell phones.
Our phones: the next best alternative.
The phone you've always wanted.
Phones that make you smarter.
On-the-go connectivity.
Phones that are tailored to meet your requirements.
Smartness is the standard.
The best phones at a reasonable cost.
Your ideal mobiles.
Cell phones with advanced features.
We're the best phone expert.
Your most desired phones.
We offer the most intelligent phones
A phone that gives you the freedom to be yourself.
Excellent phones for you and your family.
The finest phones you can think of.
A classic phone with magical properties.
Best phones at a great price.
The smartest phones at your doorstep.
Phones designed with humans in mind.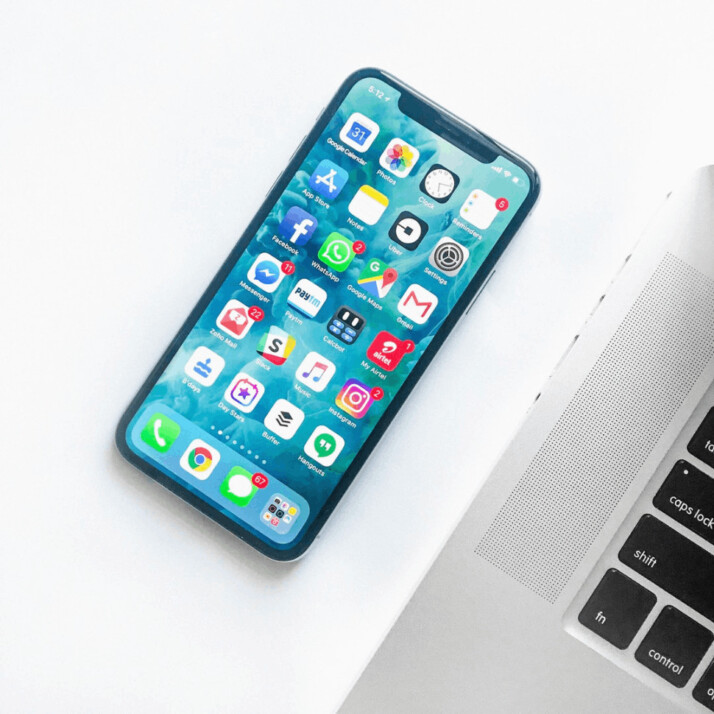 To Wrap Up
Companies must have a catchy slogan for successful marketing. An effective slogan can make you sell more products. When choosing a phone slogan, consider one that your audience can easily recall and how it can be used most effectively. Check out the tips and cell phone slogan examples in this content to get inspiration.
Explore All
Motto Generator Articles