People are crazy about perfumes. With more people looking into natural and healthy products, it's no wonder such a wide variety of scents are on the market today. Whether you're looking for something to freshen your mood, kill any odors, or simply feel attractive, you have a lot to choose from. The ever-emerging fragrance business is facing competition every year. The perfect slogan for perfume is the first step to making your brand stand out and grabbing the attention of the audience.
Are you looking for some appealing perfume slogans & tagline ideas? You have come to the right place!
Why Is a Perfume Slogan Important?
A slogan is a motto, tagline, or advertising slogan that identifies the branding or marketing strategy of a particular enterprise, product, or service. The perfect slogan for perfume should attract the attention of your target audience.
They are frequently used to help distinguish the brand from its competitors, establish a set of values, or create a memorable brand personality. A good slogan based on an item helps portray the message the company is trying to get across in its marketing. They help in creating positive associations with the product or service in mind.
Are Words Enough to Sell Perfume?
Perfume marketing is all about confusing people with sweet-smelling messages that lead to a purchase. The slogan has to be subtle and catchy, repellant and alluring. Generally, it should make your customer feel like they couldn't live without your product.
The more you can make your potential customer's brains think about your product, the more likely they are to take a sniff.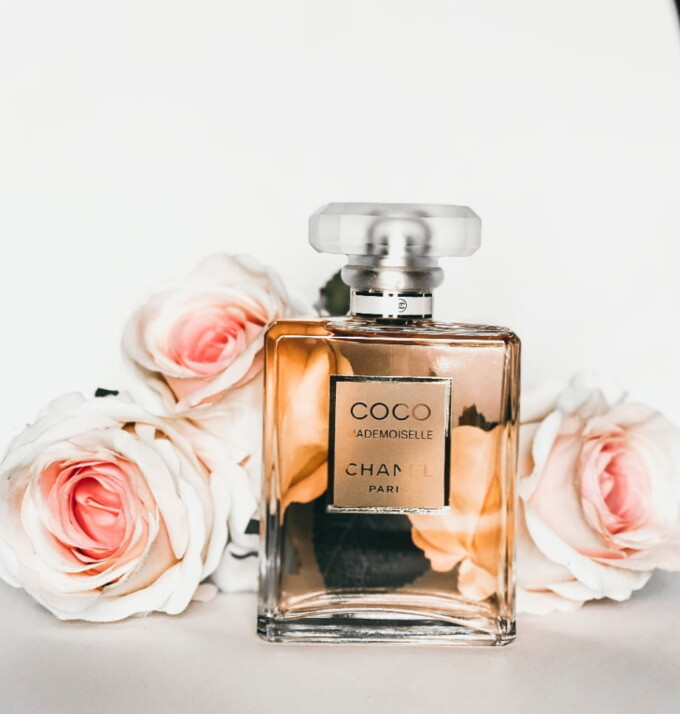 Examples of Slogan for Perfume & Fragrance Lines
The first step to defining the perfect slogan for perfume is to analyze your brand image, personality, and values. You need to connect to the feelings and emotions of your target audience for the perfect perfume advertisement campaign for your brand.
Short, simple, and catchy words are vital to crafting slogans that create a sense of luxury among the customers. Here is a list of attractive slogans and taglines to inspire your perfume business or fragrance lines.
Catchy Perfume Slogans
Find a signature scent you love
The essence of love
A new perfume for every moment
The new fresh sensation
Luxury is an attitude, not a price
Fragrance doesn't lie
Creative Perfume Slogans
To fall in love won't take long
Whoever loves me will follow
Believe in your smell-sibilities
Don't just smell nice, smell unforgettable
Let this fragrance set you free
Pin-up chic in a bottle
Funny Perfume Slogans
Forever French
Born in a bottle
Try before you smell
Grab 'em by the scents
Let your scent be a little bit more! Scentsational!
A kiss lasts a moment, but your perfume lingers forever.
Top Slogans for Fragrance Lines
The scent that's a rose to your senses
A perfect perfume for every mood
The finest in fragrance oils
Discover your new signature scent
A fragrance that's fresh and sweet
Find your signature fragrance
The Best Perfume Advertisement Taglines
The new fragrance is simply divine
A kiss that keeps on smelling
The perfect smell for you
Be happy, smell sweet
Everything's better with a bit of fragrance
A happy perfume for people that like to smell good all the time
Conclusion
A slogan for a perfume or fragrance line is a catchphrase advertisement tagline representing what the product is about. It is often written in a clever or poetic manner to give the product an interesting and fun personality.
The right words to evoke emotion in the audience can make all the difference in your perfume brand. This article provides different slogans and tagline ideas for perfume businesses.
Explore All
Motto Generator Articles