People are crazy about perfumes. With more people looking into natural and healthy products, it's no wonder such a wide variety of scents are on the market today. Whether you're looking for something to freshen your mood, kill any odors, or simply feel attractive, you have a lot to choose from. The ever-emerging fragrance business is facing competition every year. The perfect slogan for perfume is the first step to making your brand stand out and grabbing the attention of the audience.
Are you looking for some appealing perfume slogans & tagline ideas? You have come to the right place!
Why Is a Perfume Slogan Important?
A slogan is a motto, tagline, or advertising slogan that identifies the branding or marketing strategy of a particular enterprise, product, or service. The perfect slogan for perfume should attract the attention of your target audience.
They are frequently used to help distinguish the brand from its competitors, establish a set of values, or create a memorable brand personality. A good slogan based on an item helps portray the message the company is trying to get across in its marketing. They help in creating positive associations with the product or service in mind.
Are Words Enough to Sell Perfume?
Perfume marketing is all about confusing people with sweet-smelling messages that lead to a purchase. The slogan has to be subtle and catchy, repellant and alluring. Generally, it should make your customer feel like they couldn't live without your product.
The more you can make your potential customer's brains think about your product, the more likely they are to take a sniff.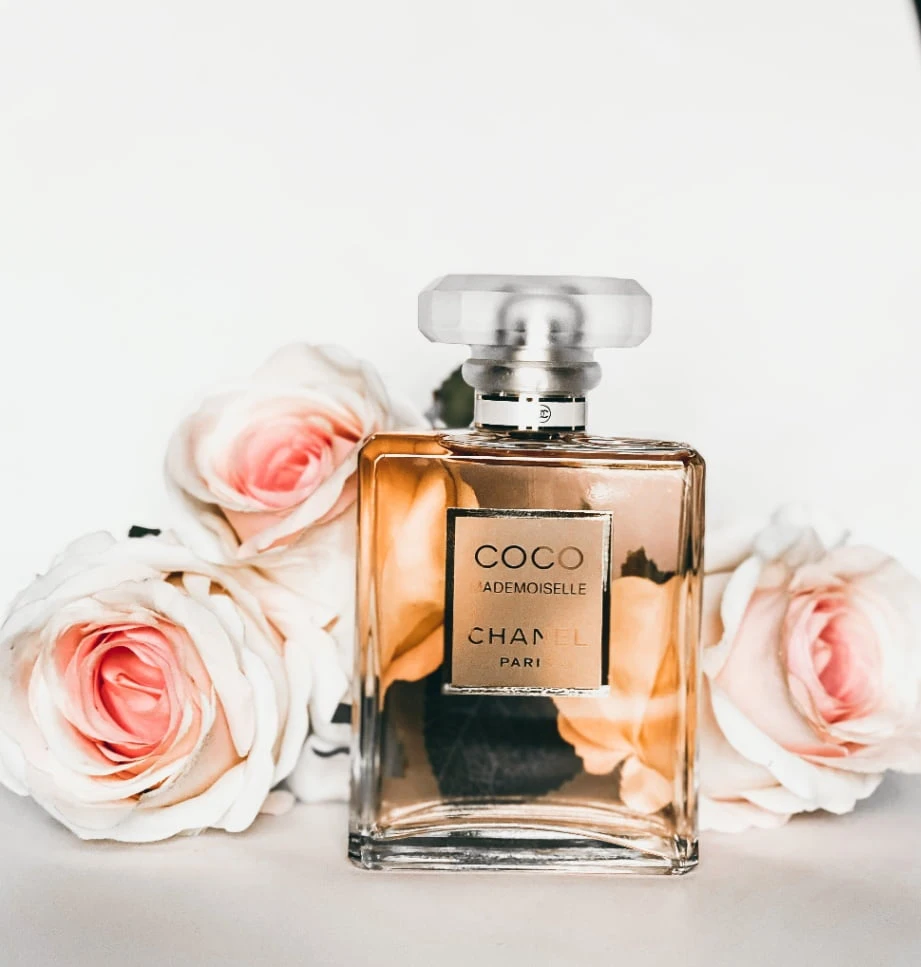 Examples of Slogan for Perfume & Fragrance Lines
The first step to defining the perfect slogan for perfume is to analyze your brand image, personality, and values. You need to connect to the feelings and emotions of your target audience for the perfect perfume advertisement campaign for your brand.
Short, simple, and catchy words are vital to crafting slogans that create a sense of luxury among the customers. Here is a list of attractive slogans and taglines to inspire your perfume business or fragrance lines.
Catchy Perfume Slogans
Find a signature scent you love
The essence of love
A new perfume for every moment
The new fresh sensation
Luxury is an attitude, not a price
Fragrance doesn't lie
Creative Perfume Slogans
To fall in love won't take long
Whoever loves me will follow
Believe in your smell-sibilities
Don't just smell nice, smell unforgettable
Let this fragrance set you free
Pin-up chic in a bottle
Funny Perfume Slogans
Forever French
Born in a bottle
Try before you smell
Grab 'em by the scents
Let your scent be a little bit more! Scentsational!
A kiss lasts a moment, but your perfume lingers forever.
Top Slogans for Fragrance Lines
The scent that's a rose to your senses
A perfect perfume for every mood
The finest in fragrance oils
Discover your new signature scent
A fragrance that's fresh and sweet
Find your signature fragrance
The Best Perfume Advertisement Taglines
The new fragrance is simply divine
A kiss that keeps on smelling
The perfect smell for you
Be happy, smell sweet
Everything's better with a bit of fragrance
A happy perfume for people that like to smell good all the time
Conclusion
A slogan for a perfume or fragrance line is a catchphrase advertisement tagline representing what the product is about. It is often written in a clever or poetic manner to give the product an interesting and fun personality.
The right words to evoke emotion in the audience can make all the difference in your perfume brand. This article provides different slogans and tagline ideas for perfume businesses.
Frequently asked questions
What is the symbolic meaning of perfume as a gift?
This conveys emotions as well as personalities about the sender. Gifting such as perfume can match an individual's preferences, and it also proves loyalty to the receiver so that the recipient is aware of their preferences. Perfume gifting may give you a good understanding of the receivers and their tastes.
Is perfume a good business?
According to a recent market analysis, this industry will grow at a compound annual rate of 3.9% between 2019 and 2025. Since good grooming is becoming a lifestyle and creating an increased demand for exotic and luxury fragrances, perfume businesses are almost guaranteed to make a fortune.
You feel like you're wearing a new dress, it is a sensational experience.
Perfume is sometimes a story of odor, sometimes poetry of memory.
We dream of fragrance.
The smell that brings back memories is what I love.
As her dress was her canvas, her perfume was the ink she wrote her story..
What smell encourages buying?
According to Edward Burke, spokesman for ScentAir, a company in Charlotte, N.C., some scents are used to create deeper emotional connection with consumers. Businesses that sell ambient scents. Green tea, lemongrass, white tea, and fig are among the most popular scents of the company.
How can I promote my perfume?
Promote Through Content. People who are interested in perfume usually shop and search online.
Pay for Ads. Advertising can generate a lot of exposure.
Your own online home.
Join Communities
Work With Retailers
Generate Attention
How do you describe perfume?
These examples include: dewy, bubbly, musky, familiar, pungent, warm, unique, refreshing, light, heavenly, peculiar, pleasant, green, fresh, overpowering, fine, delicate, cool, exotic.
How do you promote perfume on Instagram?
You can share your scent in words and photos. When you link your guests to the online store, they can purchase the perfume themselves. Additionally, you may offer special discount promotions in-store to encourage customers to visit your store.
How do I sell my own perfume?
What do you say in a perfume commercial?
Why is perfume so important?
Its biggest benefit is its neutralizing of body odors and letting us smell fresh all day long. It also boosts our confidence. It can be incredibly comforting to know we smell good.
How do you describe perfume notes?
Those notes are classified according to fragrance pyramids. There are three basic categories of notes for perfumes: top notes, heart notes, and base notes. A note at the top of the pyramid is volatile (while it evaporates faster), while a note at its bottom is longer-lasting.
What is a perfume lover called?
In PAIRFUM, a 'CognoScenti' is a perfume connoisseur who can discern between a good fragrance and a bad fragrance.
What is a perfume line?
Page 4. Your perfume line starts with your unique fragrance that you want to create and sell. Nevertheless, it goes beyond mixing some scents and stamping your name on a package. Perfume lines require a plan and creativity.
How do you attract customers?
Promotions and discounts for new customers.
Ask for referrals
Recontact old customers
Network
Update your website
Business partners with complementary interests.
Promote your expertise
The use of online ratings and review sites is great.
How do you introduce a perfume brand?
You Need A Fragrance Brief To Start.
Insights on target consumers and clientele.
Create Your Message, and Determine Your Target Demographic.
Consider Advertising Factors
The Power Of The Internet. Understanding It.