If you're starting out your pet store, this is the perfect time to create a unique slogan for your business. A slogan is a short, memorable phrase that briefly describes the purpose your business serves. While a slogan is concise and straightforward, it should be meaningful enough to stand out. You can get your business off the ground by raking in profits with a unique slogan for pets.
Finding the perfect slogan for your pet business can be a challenging – but with the right resource, you're good to go. This article offers some valuable tips and slogan ideas to help you select your brand's most memorable and unique slogan.
Why is a slogan important?
Slogans are short, catchy phrases that are commonly used in marketing your business. They are a quick way to show your personality and your brand identity.
They are memorable and can go a long way to help promote your business. Most importantly, slogans communicate your value to your audience and also lend a sense of positivity and an upbeat tone to your company's image.
A slogan is your brand's unique voice that makes you stand out from the crowd. Your slogan should be catchy enough to draw the attention of potential customers. It should appeal to your audience emotionally and connect uniquely with them, so they wouldn't resist the urge to patronize you.
You will typically need slogan for pets if you offer specialized pet services such as pet education, training and others. Whatever the case, your tagline must summarize the broad vision of your business.
5 Tips For Creating A Catchy Slogan for Pets
A slogan's primary purpose is to grab potential customers' attention. Here are five expert tips for creating a unique and catchy slogan for pets.
1. Consider your audience
The best slogans are those that speak to a particular audience. Identify your audience and know what works for them. Your slogan should resonate with your audience, so avoid using complex terms they may not understand. It should also connect with consumers on emotional levels.
2. Specify what your business offers
Remember, your tagline is a part of your brand's identity and can be a vital marketing tool. So make sure your slogan is a reflection of your business. It should clearly state what your business offers.
Avoid vague phrases and words and go straight to the point. If your audience doesn't quickly grasp the idea of what your business does from your slogan, they'll walk past your store. So be as specific as possible.
3. Keep it short and simple
Simplicity is key. Anything too long is likely to lose its element of catchiness. A catchy slogan communicates the core reason the business exists in a few words. So, keep it short. Use simple vocabulary to convey your message – you don't want to confuse your audience. A short slogan is also easy to remember.
4. Make it memorable
Your slogan should be clever, and thought-provoking. You want your brand name to stick with your audience for as long as possible, so it should be memorable. Avoid trends since they are only temporary and last for some time.
5. Make it Original
The best slogans are original. Think up a creative slogan that hasn't been used previously, one that adequately conveys your brand's message. This way, the motto is particular to your brand, making it stand out from the crowd.
30 Creative Slogans for Pets
Excellent care for your pet.
Great prices, great pets.
Your pet, our passion
A pet lover's paradise.
Fur you only.
The pet expert.
Let's care for your pet family.
For your pet's natural life.
A heavenly place for all pets.
For the best of your pets.
More than a pet store.
A safe haven for pets
Your ideal place for pet supplies.
Love them enough; give them the best.
Making your pet a hero.
Your pets are worth it.
Experienced care for your pet.
Animal health is our priority.
Grooming and supplies at the best rates.
Especially for loving pets.
Little pets for a big heart.
Fulfill all your pet's needs.
The final stop for your pets.
The happy store for pets.
A natural treat for your pets.
The pets' daycare.
Pet services at your doorstep.
A planet of surprise for your pets.
Think pet products; think us.
15 Catchy Dog Store Taglines
Tasty food for dogs.
The best destination for your dogs.
For all your dogs' needs.
Great prices for great dogs.
A loving dog store.
Dogs happy place.
The dog world.
Pamper your dog with us.
A happy dog experience.
Special care for special dogs.
Home for dogs perfection.
Every dog deserves care and love.
A place for your dream dogs.
Quality products for dogs.
Royal treatment for your dog.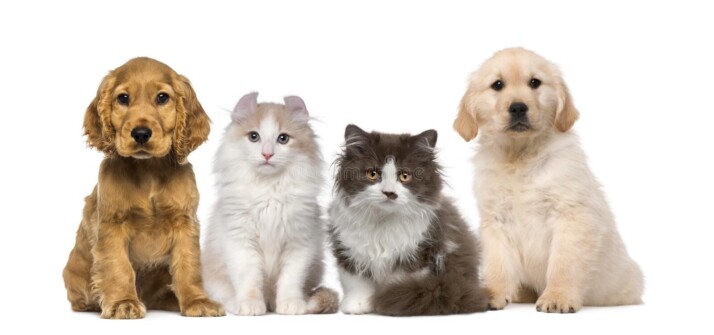 To Wrap Up
A slogan is essentially the first impression your brand makes to the public. Your slogan should capture your audience's attention. It should also stir interest and excite people about your business.
A brilliant slogan is a direct call to action and a great advertising tool to persuade your audience to become active customers. Your tagline should be memorable, short, and easy to understand.
Explore All
Motto Generator Articles