Recycling slogans can help make a difference by reminding the audience that reducing, and reusing, is essential and can save the environment and money.
Recycling is the third component of the "Reduce, Reuse, and Recycle" waste hierarchy and is a crucial element in modern waste reduction.
The trio is one of the most well-known recycling slogans, but you can choose from many more.
Are you looking for memorable and captivating recycling slogans and taglines? We are here to help!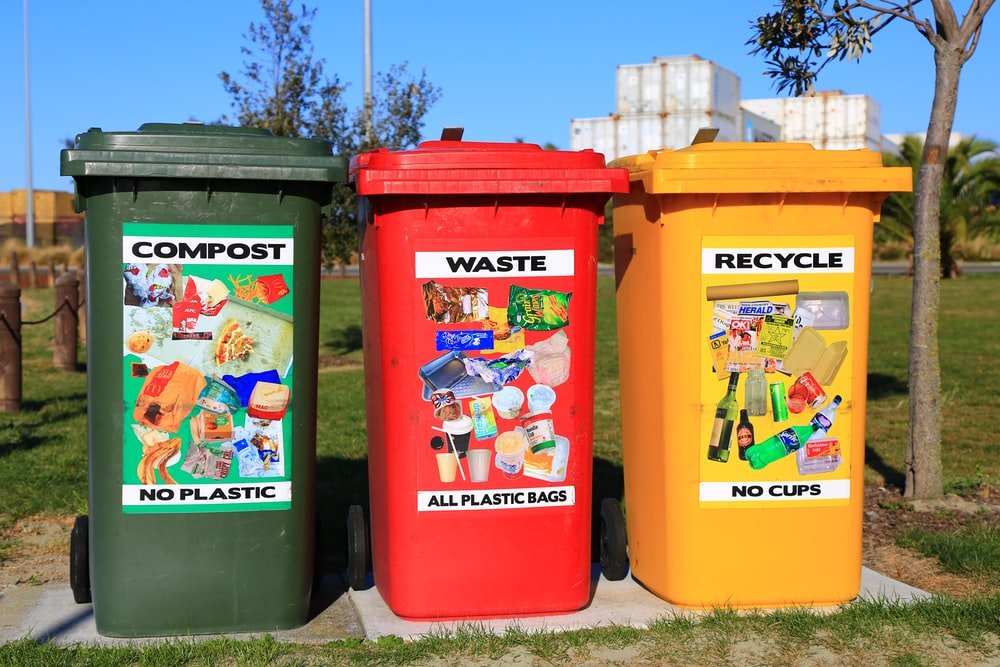 What is Recycling?
Recycling is a process by which existing material goods are reused or regrown. Old material goods (used products) are collected, cleaned, sorted, and taken to a manufacturing plant. New goods are made from recycled materials.
Some wastage may occur, but the process is designed for recycling at least 80% of the materials consumed.
Recycling strives to promote environmental sustainability by substituting inputs of raw materials and redirecting waste outputs out of the economic system.
Slogan For Recycling
Slogans and taglines serve to eliminate pollution and negativity in the community. It is a recommendation for individuals who are unaware of the significance of Recycling.
Recycling and conserving landfill space can prevent millions of tons of waste from entering landfills. This eliminates environmental pollutants.
Now is the moment to launch a recycling campaign to educate people on the importance of converting raw materials into valuable goods.
Here is a compilation of catchy slogans that prevent you from throwing rubbish.
Stop! Don't waste scrap; recycle it.
A smart man never denies Recycling.
Process new things with trash.
Don't lose a chance of reuse.
Recycle your mind daily.
The Coolest Recycle Slogans on Waste Management
These slogans on waste management will help you in gathering ideas to create catchy slogans for your advertising and marketing campaigns. Here they are:
Reuse aluminum; it's superb.
Save energy for recycling.
Society needs recycling.
Nature needs something in return.
I am a recycling machine.
Popular Recycling Garbage Slogans
These are the ideas that could help in coming with unique garbage company slogans:
Recycling? Go Green!
If you like flowers, then act now and grow it.
Reuse, reduce, recycling is challenging our generation.
Just love your recycle bin. Think Globally.
Reuse the plastic, act locally, do something exciting,
Anti Litter Slogan Ideas and Taglines
These are some great anti-litter resource slogans for inspiration.
We always talk about rights, it's time to talk about duties.
We have eight planets, only a one where life is possible; please care it.
Recyclers are the inspiration of our society.
Recycler does it again and again, to get results extraordinary
Leisure time is the best way to think about recycling.
To Wrap Up
Virtually all materials are recyclable! We can reuse and recycle many materials, including plastic, glass, aluminum, cardboard, paper, and metal.
Glass bottles can be crushed to create sand and sometimes remelted to generate new bottles. We can recycle computer components by extracting the valuable metals contained inside them. Recycling is BAE.
Frequently asked questions
What is the campaign name of garbage disposal?
Ministry of Environment's campaign on waste segregation called "High Five for Segregation". The Ministry of Environment is currently launching an information and education campaign such as the High Five for Segregating, which aims to educate society on how to dispose of waste efficiently.
What is the slogan of the zero waste campaign?
I'm in love with this campaign, which upholds the motto 'Undo the Damage, Redo the Beauty', and is designed to ensure waste-free spaces across the country while encouraging recycling.
Who made the slogan reduce, reuse, recycle?
Who invented recycling? No-one? Recycling has been done as long as raw materials exist. Gary Anderson created the modern concept of recycling with his Mobius Loop logo, which is associated with the slogan'reuse, reuse, recycle'.
What is a good slogan for recycling?
Save the present, save the future. How to use today for a better tomorrow. Trash or Earth is trashed. Use your waste and conserve resources and preserve the nature of the world.
How does recycling help the environment?
We protect vulnerable ecosystems and wildlife from harm or erasure by cutting down on the amount of new materials and natural resources we need to extract from the earth, whether by farming, mining, logging, etc.
Why is recycling important?
Having more recycle, our landfills and incineration plants will be less filled with garbage. With reusing aluminum, paper, glass, plastics, and other materials, we can save production and energy costs and reduce the negative impact that extraction and processing of virgin materials have on the environment.
Why is it important to stop littering?
Pollution can occur by introducing these poisons into the soil and freshwater sources, affecting both humans and animals. Litter is responsible for 60% of water pollution. There is also a danger to the environment from litter, including water and land pollution.
What are some examples of slogans?
It was De Beer's "A Diamond is Forever.".
Mastercard: "There are some things money can't buy".
KFC "Finger-Lickin' Good"
It's possible That Maybelline "Maybe She's Born With It.. Maybe It'S Maybellie.".
The Happiest Place on Earth by Disney.
Bounty "Quicker Picker Upper.".
Dunkin Donuts "America Runs on Dunkin.".
How do you write a slogan?
Create your logo. You need your logo to work hand-in-hand with your slogan.
Keep it simple
Use small words
Make a word list related to your business.
Roll it off your tongue.
Use powerful words or phrases.
Test your slogans
What is a good slogan for littering?
Place trash on top.
The feeling of empty inside (a trash receptacle) is disgusting to me.
Don't let pollution contaminate you.
What do you think of picking you up? (.
Join the green side (with an image of Darth Vader).
Dunk the junk
You should feed the can.
How can we stop littering waste?
Put your rubbish in a bin.
If you do not have a bin available, take your rubbish with you.
You can collect rubbish in a bag in your car.
When your cigarette is extinguished, place your cot in a butt bin or an ordinary litter bin.
Cargo your cigarette butts in a container.
What does anti littering mean?
How do you create a slogan?
Let's decide what you want to say. Describe what you want to accomplish with your slogan by answering these basic questions.
Keep it simple. While you may have a lot to say about your company, keep your message concise and concise.
Make your company your own.
Brainstorm your slogan
Is reduce reuse recycle a slogan?
In the midst of a bit of debate over the creation of the slogan "Reduce, Reuse, Recycle" there is a tradition of working towards reducing our waste output, recycling what we can, and recycling what can.
What is the slogan of waste management?
Think outside the trash.. Recycle! Don't throw money in the trash – recycle all – it's your decision!