Safety slogans in the workplace should be creative and able to be remembered. Otherwise, they might not provide the desired feelings and actions that they can be intended to do. No matter how creative, a slogan for safety used in a dull or uninspiring way can be detrimental to a company in many ways.
This article covers some effective safety slogan examples that are perfect for helping employees create a safe workplace.
What Does Safety Slogan Mean?
A safety slogan is a statement, phrase, or motto intended to increase safety awareness and is used as a reminder to workers. Safety slogans are phrases or statements used to remind or encourage employees about the significance of safety in general.
This type of slogan for safety is used to increase the knowledge of the general public regarding safe office practices. It can help lower the number of injuries that result from improper behaviors or work practices.
It can be used in many different facets of life to increase awareness among people.
Why Is a Slogan for Safety Important in Workplace?
Slogans are very important in workplaces because it helps to promote a safe atmosphere. A workplace safety slogan aims to promote collective safety among employees and ensure greater hazard control.
The slogan should sum up the intent of your safety practices to ensure there is no confusion or miscommunication. This guarantees you cease confusion about the safety procedure, and the employee knows exactly what to do when put in a dangerous situation.
Besides being an essential tool for promoting safety and protecting employees, it also helps motivate employees to maintain a safe environment. And when employees strongly adhere to the slogan, they increase their engagement in the safety practice.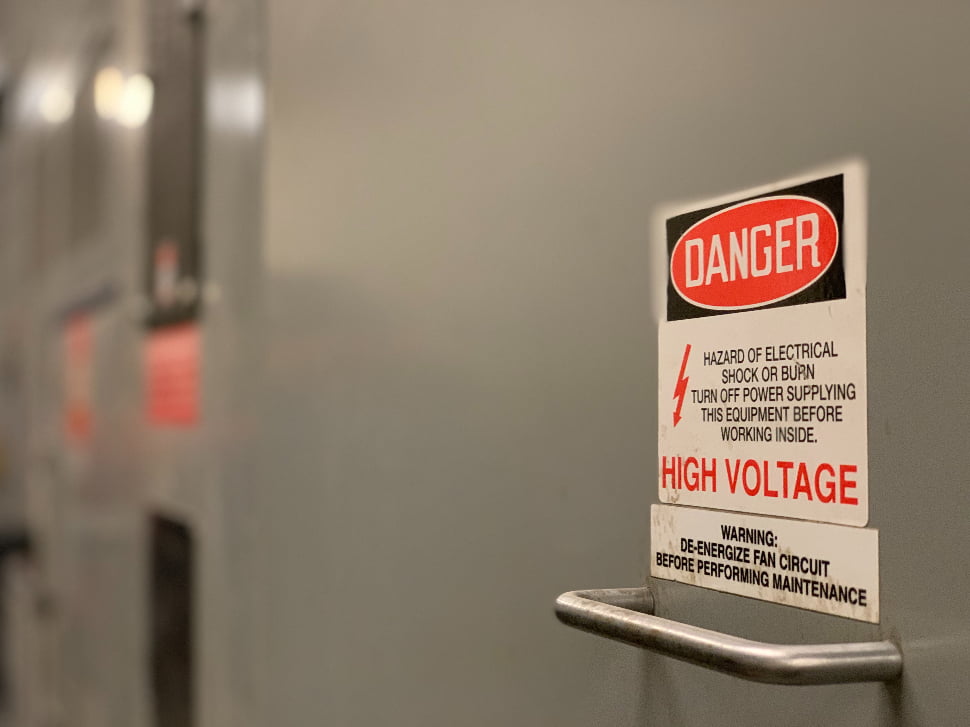 Examples of Effective Safety Slogans
The safety and health of your employees are vital to the progress, productivity, and profit of your brand and company. Safety slogans create a culture of safety in the workplace. They must be put into practice by the use of skillful planning and communication.
Safety slogans should be simple, understandable, and speak to the emotions of the audience. Let's look at some effective slogans for safety as inspiration.
Popular Safety Slogans
Effective safety slogans help keep individuals safe by reminding them of the rules and how to act during an emergency. Safety slogans take a subjective approach to safety and remind the company's commitment to safety.
Here are some popular safety slogans you can follow to ensure workplace safety.
Safety is no accident
We need you — work safely
Best Be Safe Today
Stop! Think! Then act!
Prevention is better than cure
KISS: Keep it Safe and Sound
The Key To Safety Is in Your Hands
Take 5 and Stay Alive
Catchy Safety Slogans
There are many reasons you would choose to write a catchy safety slogan. One important reason is that they are memorable and not just thrown out with no cause.
A catchy slogan should speak to everyone in the organization and have a clear, concise message. Here are some of the catchy safety slogans for you.
A spill, a slip, a hospital trip
Safety First, Avoid the Worst
Turn your attention to accident prevention
Safety rules are your best tools.
Don't be safety blinded, be safety-minded
Stay Alert – Don't Get Hurt
Safety is Gainful, Accident is Painful
To avoid a scene, keep your workplace clean
Funny Safety Slogans
You don't want to be the grump, always reminding people about safety. It's not just about preventing accidents. It's about spreading a sense of awareness without an authoritative tone.
Here are some of the funny but impactful safety slogans worth reading.
Your first mistake could be your last
Your good health is your greatest wealth
Don't learn safety by accident
A harness is better than a hearse
If you think your job is hard now, try doing it without hands
Don't be a fool. Use the proper tool.
Shortcuts cut life short
Normal speed meets every need
Conclusion
Safety slogans can help to decrease accidents and injuries by emphasizing the importance of a safe work environment. They can also improve the morale of workers, clients, and the public, creating a happy environment.
In fact, a slogan for safety can make all the difference in taking care of the most important people in a business: the employees. This article serves as a quick guide to inspire you with popular, catchy, and funny safety slogans and phrases for different instances.
Frequently asked questions
Which slogan is used to stop accident?
Take a break, drive slower, and live longer. Driving slower than you is an idiot and going faster than you are a maniac. Traffic problems double at night. Before they happen, stop accidents.
What is the best slogan?
Disneyland: "The best place on Earth.".
Nike: "You just need to do it.".
Spice Old: "The original".
. De Beers: "A diamond is forever.".
MasterCard: "There are a few things money cannot buy".
Samsung: "Do what you can't.".
What is a safety slogan?
Safety slogans are statements, slogans, sentences or meaningful phrases of organizations, enterprises, groups or institutions that are displayed or printed on monograms, publications, advertisements, employee uniforms, walls, rooms, offices or other places.
What are some safety quotes give 5 samples?
Safety is the first thing you should do. You should check yourself before you wreck yourself. – Unknown author. I've seen accidents hurt, but safety doesn't. In an accident, something is wrong with men, methods, or material, – investigate, then act." – Unknown.
What is a slogan example?
In anything from "America Runs On Dunkin' Donuts" to "The Happiest Place on Earth," Nike's "Just Do It" swoosh, to McDonald's slogans, slogans and phrases.
How do you write a slogan?
Let's start with your logo. Your logo and your slogan are integrated.
Keep it simple
Use small words
Think about your business and brainstorm a word list.
Taking it off your tongue.
Words or phrases that are powerful.
Test your slogans
What is a good safety message for today?
Be safe today. Be sure you check it out before lifting. If it is too heavy, get help. Get help if you don't remember how to do it.
How do you create a slogan?
Think about what you want to say. Answer a few basic questions about your slogan.
Keep it simple. In spite of all the things you wish to say about your business, keep your message clear and concise.
Make your company's voice heard.
Brainstorm your slogan
How would you make a slogan about safety and hygiene practices in the workplace?
"Success in Safety"
"Dare to Care"
Here's what I heard today.
I forget to tell you.
Accidents Hurt, but Safety Doesn't.
Stay alert – Don't be hurt.
If you see something, say something.
Keep your workplace clean and avoid a scene.
How do you create a slogan to promote safety in the environment?
Our safety begins with you! Save the Earth, Save Ourself! We are saving the trees, we're saving you and us. Get it done, save the planet.
What is the poster slogan?
When you promote a product or service, you use poster slogans to communicate with your customers or clients regarding what you sell or what you are about.