The balance in the entire ecosystem is continuously disrupted by the disappearance of species which disrupts the food chain. Increased animal activism and disengagement from animal cruelty will result in the ecosystem's natural balance. For our world to be stable, we must save animals and wildlife from extinction. As an animal activist, a slogan for saving animals can be a big hit for your movement.
Your slogan should be memorable, catchy, and persuasive. The tips and slogan examples in this article will help you to create a unique one.
What's a slogan?
A slogan is a short statement that a company uses to persuade people to take specific actions. Slogans are often simple and concise. They attempt to advertise and promote a product/service or help express one's passion while encouraging people to take action.
A brilliant slogan for saving animals highlights what you stand for and persuades people to support your cause and participate in the movement.
Your saving animals slogan should tell people exactly what they should know and help them make an ethically sound decision. It should be persuasive, such that it puts the responsibility of saving animals in the public's hands. It should be attention-grabbing, appealing, and memorable.
Tips for Selecting Slogan for Saving Animals
So, how do you find the best slogan to suit your needs? Here are a few tips to keep in mind when looking through slogans.
1. Capture your purpose and be specific
Your slogan should tell your audience what your organization or cause is about. Avoid using vague language, so they don't keep guessing. Your message should be clear and specific.
2. Keep it short and simple
Remember that shorter, snappy slogans work best. You should also be sure that your motto is easy for the reader to remember. Consider your audience and what works for them.
3. Use a catchy and persuasive tagline
You want to persuade your audience to take action, so use a catchy slogan that spurs up interest and emotions in your audience. You might want to use a catchy rhyming or alliterating phrase.
4. Make it unique
Avoid clichés. Think of something special, one that hasn't been used before. You can draw inspiration from other people's slogans, but avoid copying them.
20 Creative Slogans for Saving Animals
Here are a handful of animal-saving sayings you can draw inspiration from to create a unique one for your campaign.
Keep calm & rescue animals.
Don't harm the harmless.
Wildlife is mother nature's greatest treasure.
Shoot pictures, not wildlife.
Big or small, let's save them all.
Stop animal abuse and be a hero.
Respect our planet. It's the only one we've got.
Join the protest – Stop animal testing.
Come & save animals.
We're for animals!
Cool people don't harm animals
I stand for animal rights
Live long and save animals.
Keep calm and love animals
Being 'Extinct' Stinks!
Help save the animals.
Time to stand up for wildlife.
Keep smiling & save animals.
Let's all save the wildlife.
Join hands to protect wildlife.
Save an animal today.
10 Save Wildlife Slogans
Animals feel pain too.
Animals feel fear- if you value all life, you will care for them.
Saving animals is our business.
Animals count on you to save them.
Saving one specie will save another.
Protecting wildlife is the only choice.
Save wildlife for a better world.
Zero tolerance for wildlife abuse.
Save us by saving them.
Save wildlife, and wildlife will save you.
10 Endangered Species Slogans
Let's end cruelty to all animals.
Say no to animal abuse.
Think & save animals.
Animal rights, not wrongs.
Let's save them all.
Save animals; they will save you.
Don't hurt; rescue animals.
Speak for the unspeakable.
For the animals, you must fight.
Be kind to animals.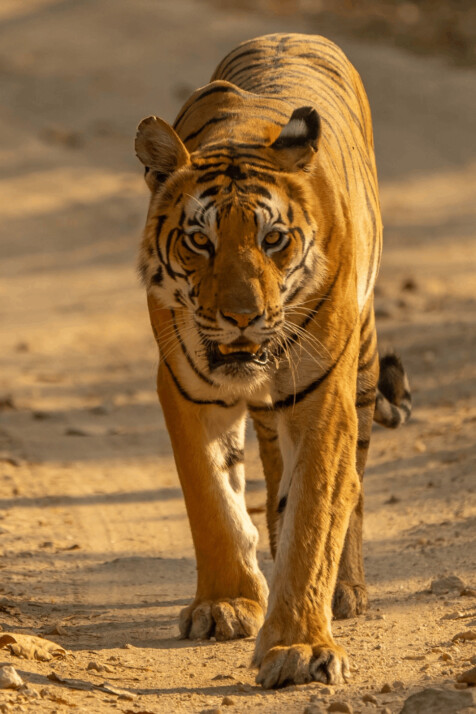 To Wrap Up
Creative slogans for saving animals are more than catchy phrases. They convey all the benefits of this cause intriguingly. These slogans would serve as great animal-saving campaign tools for raising awareness. They can encourage people to participate in the movement to save animals from poaching worldwide.
Explore All
Motto Generator Articles