The world has never been more insecure, so numerous private security companies are established daily. If you're a security startup, it's time to consider how to stand out amidst the competition in the industry. A slogan for security is what sets your company apart from the rest!
A slogan helps you to connect with the target audience. It's a catchphrase that summarizes a company's purpose and presents its mission to the public. When someone sees the phrase, they understand what your company is about.
Let's look at some slogans for security companies from which you can draw inspiration.
What's a Slogan?
A slogan is a catchphrase used to capture the audience's attention, typically persuading them to support someone, product, or cause. Some mottos are humorous, while others are serious-sounding, but all are meant to impact the audience.
The slogan of your business is the word or phrase that communicates your vision, mission, and values. It further distinguishes your brand from others and sets it apart. It provides a quick and easy way to say what your business does. An excellent slogan can be a great advertising tool for promoting your brand, product, or service.
A slogan can make or break a business; it is a critical ingredient in business success or failure. Creating a powerful slogan for security is a great way to increase brand awareness and business growth. A tagline should be memorable and fit appropriately into the overall marketing strategy of any company.
Tips for Choosing the Slogan for Security
A slogan is your organization's way of communicating professionalism and commitment to security. It's crucial to get it right. The following tips will guide you in selecting a perfect motto for your security company.
1. Describe Your Product/service
Your slogan should include a short explanation of what the business does. The phrase should be unique and describe your product or service and the essence of your brand.
2. Consider Your Audience
It is essential to be mindful of the type of audience you are speaking to and create a slogan that communicates with them. Slogans should appeal to and engage your audience.
3. Easy to Understand
Use simple vocabulary to convey your brand's message. If your audience does not understand your message, they'll move on quickly, so make it as simple as possible.
4. Short and Memorable
Stick to the basics and keep it short. Your audience wouldn't have the patience to read a long slogan. Short slogans are also most memorable and a memorable slogan helps retain customer loyalty.
35 Best Security Slogans
Here are 35 winning slogans that can spur up your creativity to create a specialized and unique one for your company.
Protecting your best moments
Committed to protecting you
Defending you always
One place for all security solutions
Securing your dreams
Securing the values of your business
Be Assured, Be Secured
Redefining Security Needs
We Secure, You live safely
Satisfying Security needs
An eye of protection.
Perfect security for your family
Giving a new shape to security.
Empowering protection, empowering security
Welcome to the safer world
A professional approach to protection
Making people feel secured
Protection with assurance
The commitment to keeping you secure
Always here to secure your best moments.
Security always remains unwavering with us.
Get the freedom of security.
Aimed at securing your future.
Defending you is the only job that we do.
We promise always to have your back.
Protecting you is our only priority.
One place for all the security problems that you have.
We provide only the best eyes for your protection.
We stay awake so that you can sleep peacefully.
The future is always safe in our hands.
Providing you protection is our only business.
Be secure with our safety.
You trust, and we protect you.
Recreating and redefining all your security needs.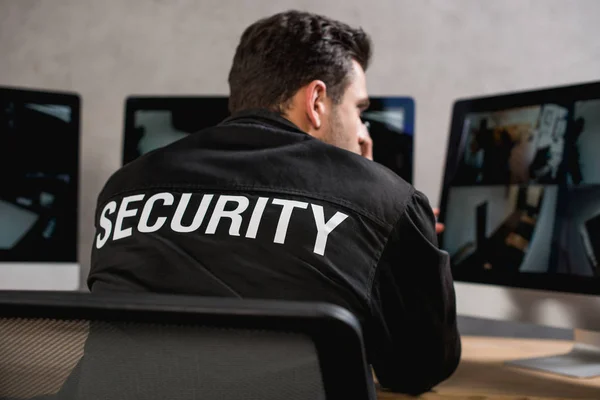 To Wrap Up
Tying your security slogan to your company mission will attract people and make it easy for them to remember your brand. If people can easily remember the company's purpose, that's half the battle won!
A slogan that is straightforward and clear in meaning will appeal to prospects who might check out your company.
Frequently asked questions
How do you write a safety slogan?
Safety is not an accident.
Stop!
Take a longer trip, drive slower, and live longer.
Your happiness can be attributed to your good health.
Take care
A spill, a slip at a hospital.
Don't give safety a day off.
We need to think about safety.
What is the best slogan?
Disneyland: "The happiest place on earth.".
Nike: "Do it"
Spice: "Its original"
De Beers: "A diamond is forever.".
MasterCard: "There are some things that money cannot buy.".
Samsung: "Do what you can't do.".
What is a slogan example?
From "America Runs on Dunkin' Donuts" to "The Happiest Place on Earth," the Nike "Just Do It" swoosh, or McDonald's "Lovin' It," slogans live.
What is cyber safety?
Security in cyberspace is the safe and responsible use of Information and Communication Technologies (ICTs). Technology's success is based on the principle of maintaining a positive approach to cybersafety. Incentivize the public to recognize the risks associated with ICT.
What is cyber security?
The practice of cybersecurity is to protect systems, networks, and programs from hacking. Usually, these cyberattacks aim at gaining, changing, or destroying sensitive information, extorting money from users, or interrupting business processes.
Where can I make a slogan?
This DIY tool allows you to create short, punchy taglines or phrases relevant to your business. Taglines will be generated based on your input keywords. You can use our free slogan generator when your business doesn't have a multi-dollar marketing budget or time for brainstorming.
What is the motto of security?
We protect. We secure. The watch we keep is there so you don't have to. In addition to making people feel safe, we make them feel safe.
How do I advertise my security company?
Customer pain points. Do your research to understand your customers' pain points.
Creating a useful website.
The Mobile Experience on Your Website.
Use Social Media
Ask For Reviews
Pay For Advertising
What is security guard creed?
As a security guard, my fundamental duty is to protect lives and properties and maintain order within the vicinity of my place of duty; protect the interests of my employer and our clients and the security and stability of our government and country, without compromise.
What is a good sentence for slogan?
Speeches using Slogan. "Stand fast in the midst of growth" is the slogan of the team. "A million ways to have fun" is transmitted to its cruise ships, which are called Fun Ships to keep every voyage in the right spirit from the moment of embarkation.
How do you write a slogan?
Take a look at your logo. Your slogan is linked to your logo.
Keep it simple
Use small words
Make your business words list.
Roll it off the tongue.
Use Power words or phrases.
Test your slogans
How do you create a slogan?
Think about what you would like to say. Let us know what you're looking to accomplish with your slogan.
Keep it simple. You may have a lot to say about your business, but it's best to keep your message clear and concise.
Set your company up as a voice.
Brainstorm your slogan
What is the best slogan for life?
No matter where you are, you will live happily.
If you begin to live your life happily and tension-free, you will find life to be concise.
Keep your real-world in mind that everyone has to pay.
Life is precious; live it, but don't waste it!
What is the safety catch phrase 5 words?
Here are 10 safety strategies: Take 5 and Stay Alive. Your safety lies in your hands. Know Your Pain, No Safety. Involving yourself in safety is a conscious choice.
What are some e safety slogans?
Don't get caught up in phishers.
Control + Alt + Delete
Get your computer off the ground when you are not at your desk.
Is something too good to be true..
Clear your desk and screen before leaving the scene.
Keep a clear desk when you're away and at the end of the day.
Be aware.. Connect with care.