Most corporations try desperately to create the perfect name for their brand. The success of social media depends on how you use it to engage with your target audience. Making a difference with your company's slogan for social media will give you a huge advantage next to your competitors.
If you're wondering what the perfect slogan would be for your social media campaign, you've come to the right place. In this article, you'll learn the importance of social media slogans with examples to spark your imagination and craft one for your brand.
Why Is a Social Media Slogan Important?
The importance of an attention-grabbing and memorable slogan is huge for any business. It is a strong marketing strategy to appeal to the customers.
Having a catchy slogan and a lot of shares enhances word-of-mouth marketing that generates a significant number of leads. From print ads to online advertisements, this idea is universal and has wide-reaching implications.
Social media slogans are the event that gives the image of your brand a clear identity in the market. Think about the social media slogans of any major brand you follow. Now, ask yourself if you would want to try that restaurant, shop, or wear that brand without these slogans.
To create a social media slogan, you must know how to express your brand identity. You need to find that voice that people will respond to and a message that needs to be heard.
How Does Social Media Marketing Slogan Work?
Social media slogans work by making a bold statement aligned with your values and the content of your business. It is usually short and to the point, preceded by a word or phrase you want to communicate to your social media audience.
With the major social networks such as Facebook, Twitter, and Instagram, there are different ways to create a slogan for social media marketing. A social media marketing slogan must be catchy, simple, authentic, and easily understandable to connect to the audience and initiate engagement.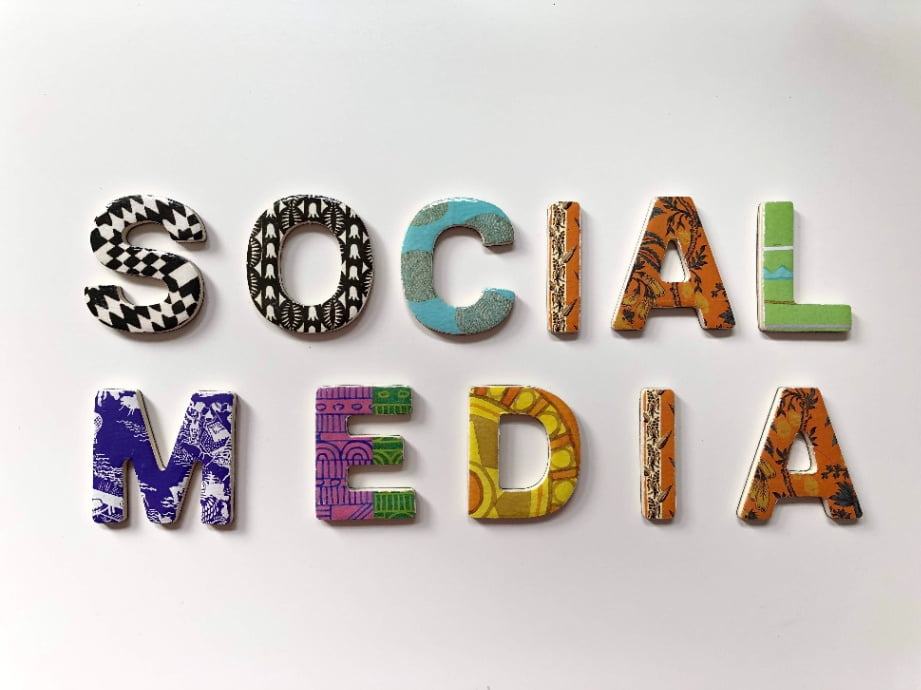 Examples of Slogan for Social Media Marketing
A slogan is a crucial element of advertising to engage your audience. It speaks to the customers about your company and invokes them to choose you over your competition.
Companies in the same industry must differentiate themselves in the digital world by using a catchy and distinctive tagline or slogan. Following are some examples of social media slogans and taglines to inspire you with creative slogan ideas for your business.
Cool Social Media Marketing Slogans
One of the essential pieces of content for marketing on social media is the slogan. Social media slogans should be catchy and stick in the mind of your targeted audience. Sometimes writing a slogan is easy, and other times you have to really think about what you're trying to say. Here are some cool social media slogan ideas for inspiration.
Our Skill Your Growth
Decide where you belong
Discover luxury in marketing
Remain social and simple
Bringing creativity into action
A place where ideas grow
Get to know your audience with us
We Settle Your Business.
Unique Social Media Marketing Slogans
With the tools modern social media offers, it is easier than ever for anyone to come up with a unique slogan for social media.
Creating a unique slogan is one of the best ways to get your campaign going on social media. They are great for SEO and also can create unique values for companies. Here are some unique examples of slogans to inspire you.
We are Connecting you with Digital life
Think, Explore, Meet
Be Imagine, Be Artistic, and let's Engage
Discover the joy of meeting potential
First, you love, then you live
We are ready to serve you differently
Let's Wow your online presence
Media served in style like never before
Popular Social Media Taglines
Social media marketing is achieved through the use of slogans and taglines on a variety of platforms. The purpose of slogans is to identify and market an individual, website, or organization and make it memorable for the audience.
Following are some popular slogans that help the target audience connect with the brand and understand its purpose.
Ideas that grow brands
A Strategy for Every Goal
Clearly Creating Success
Real Focus. Real Solutions.
Optimizing your content
Endless business opportunities
Let us discover new worlds
Do things that matter
Catchy Social Media Slogans & Phrases
Every company needs a catchy marketing slogan. It helps businesses paint a picture in the minds of consumers, drawing them in and doing what it does best. Here are some catchy slogans for social media to draw the eyes of your target audience.
Surround yourself with a positive idea
Feel the positivity of social media
Strategies Based On Client Goals
Choose a unique space
Reach out to the right people!
Giving purpose to your brand
Edge out the competition
Frame your Social space
Conclusion
Social media is an effective tool for marketing and branding. Using a good slogan is an invaluable tool to take your marketing to the next level and get your brand to be noticed. The key is to think of something catchy, meaningful, and easy to remember. This article is a quick guide to help you craft a compelling social media slogan for your business.
Frequently asked questions
How do you write a slogan example?
The slogans are just a few. You might instantly envision the product by hearing the slogan and thinking about the company.
What are slogans with examples?
Images, memories, tastes, and emotions are conjured up by them. We can find slogans like "America Runs on Dunkin Donuts" to "The Happiest Place on Earth," Nike's "Just Do It" swoosh, or McDonald's' "Lovin.
What is the full meaning of slogan?
Slogan 1a : a war cry particularly for a Scottish clan. A word or phrase that expresses a characteristic position or stand or a goal that must be accomplished. This is a phrase that grabs attention when it is used in advertising or promotion. Synonyms Example Sentences Learn More About slogans.
What is today's marketing slogan?
Entrepreneur.com's small business encyclopedia defines slogans as "a catchphrase or group of words together in a special way to describe a product or company.". They are often like mini-mission statements. The same reason companies have slogans: advertising.
What are 5 popular slogans?
De Beers: "A diamond is forever.".
An original Spice: "The original".
I don't want to do it. Nike: "Do it.".
Samsung: "Do what you can't do.".
Money can't buy certain things.
"The most comfortable place on Earth," says Disneyland.
What does a slogan look like?
A slogan (also known as a tagline) is a catchy phrase or a few words that are arranged in a certain way to describe the company's identity or upcoming product. A perfect slogan is one that can convey a complex idea and add a sense of urgency by using just a few words.
What is the importance of a slogan?
A slogan is similar to a name and logo and helps separate a brand. Partials play a major role in brand positioning. Here's how to position your brand. Slogans go beyond brand positioning; they also promote brand recognition since they stick in people's minds.
What is a slogan in business?
Business slogans are defined by a catchphrase or group of words combined in a special way to identify a product or company, according to Entrepreneur.com's small business encyclopedia. They're like mini-mission statements in many ways. Advertising and companies have slogans as they do logos.
What is a good sentence for slogan?
Use Slogan a sentence. They operate according to the motto "Stand fast". "A million ways to have fun" is carried over to its ships, called Fun Ships, to ensure every journey will be started in the right spirit from the moment of embarkation.
What is slogan and give any four examples of a slogan?
Business Slogans KFC – "Finger-licking good" Carlsberg – "Probably the best beer in the world".
What is the best slogan for life?
If you begin to live life happily and tension-less, life is concise.
No matter where you live, you will live happily.
Do not waste your precious time! Live it!
Let everyone pay later. Be real in your real world.
How do I choose a slogan?
Keep it simple and short.
Be consistent
Focus on what distinguishes you.
Make it timeless
Make sure it can stand alone.
The target market should be your target.
Get input
What is a creative slogan?
Charles Whittier writes in his book "Creative Advertising": "A slogan should represent a product or service that is worthy of permanent repetition; is worthwhile for the public to remember; and should be phrased in a way that.
What makes a successful slogan?
It is succinct. Brand slogans are often short, catchy and easy to remember. Like a song chorus that gets stuck in your head, it must have a rhythm that rolls off your tongue and is instantly identifiable.
What is slogan or poster?
Companies use poster slogans constantly to promote their products or services, so that customers or clients can communicate with what they sell or what they are about.