When it's game time, it's time to unleash your creative side and rally your team with some creative and fun sports slogans. A slogan for sports can be used as rallying cries, fight songs, or during a game to energize a team.
Get some fresh slogan ideas from the examples we've included in this article. Also, get to know some key tips on how you can make a slogan of your own!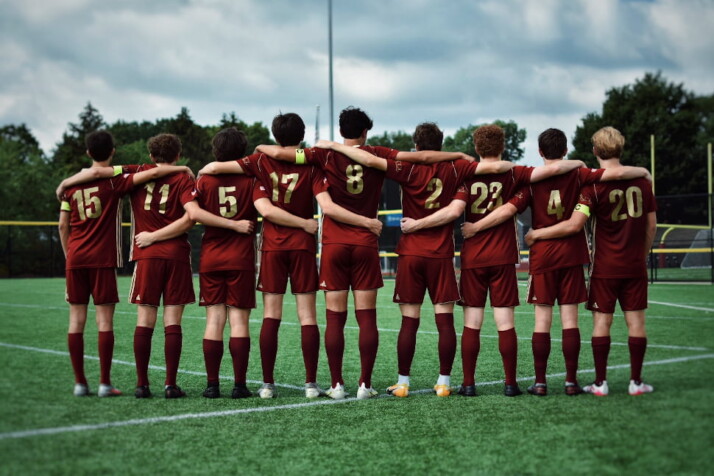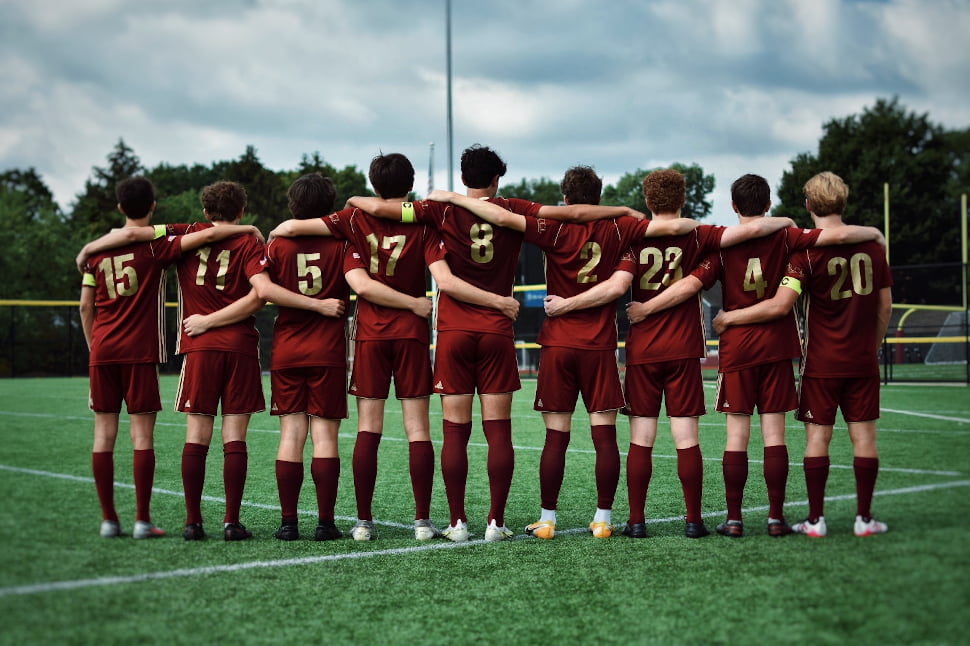 What Is a Slogan?
Slogans are words that are used to make promises or express hope. They often market goods or services. Although in some cases, the slogans are used more generally to simply convey an idea or viewpoint.
You can use a slogan eloquently during a speech to make a strong point about a personal issue. It can also be a friendly tagline during a marketing campaign to promote a product.
Whatever the context, it is essential that a slogan has a lasting quality. This ensures it becomes part of the memories and images of those who hear or see it.
Why You Need a Slogan
All sports teams need a slogan to identify them. This can also be something that fans can rally behind. Coaches, players, fans, and sports enthusiasts create these catchphrases or slogans.
It can be anything from "One For All" on the Golden State Warriors to "Fly Zone" on the Phoenix Suns. Whatever your team's slogan is, use it for motivation, and make sure it is fun!
Examples of Slogan for Sports
One Word Team Slogans
Create.
Winner.
Champions.
Grind.
Train.
Dream.
Success.
Work.
Fight.
Hard.
Success.
Team Work Slogans
Each team has one mission, one goal, and 100% determination.
We can do it together. Let's try.
All champions are made when nobody is watching.
Don't say, "We can't do it," just say, "We will do it anyway."
Those who make the most of small opportunities find greater ones.
Nothing is impossible.
Teamwork divides the task and multiplies the success
One team, one dream
Catchy Sports Slogans
When you get tired, play harder!!
Winners don't wait for chances. They take them.
We are about to knock you out
A champion's heart beats under a swimsuit
Championships are won at practice
Winning isn't everything, but wanting it is
Are you ready for some sports
Pain is temporary. Victory is forever.
Win from within
Heading to the top
A place for winning games
Motivational Slogans
Stronger than anyone else in this world
You develop your skills as you beat hours and hours of practice.
Playing your favorite sports is the best thing in the world
Taking your game to the next level
Sports only, no pun intended
Playing our hearts out every game
The master of your game
High performance guaranteed
Unleash the best athlete in you
Never get behind on your performance
We win as one team
Making every game a winning moment
Making you a better athlete
Never doubt yourself
Slogans for Sports Recruitment
Making sports more accessible to young people!
Sports encourage team spirit!
Go for a sport; play it!
A fun way to unwind is to play sports!
Play a sport when you feel down and out!
Playing a sport is equally important as work.
You can de-stress by playing sports.
Sport is great for relieving stress!
Play sports today. It's good for your bones and muscles!
Sport enhances physical health; choose a sport you enjoy!
Don't be grumpy; go for a sport!
Play sports on the playground.
Playing a sport is well worth it.
Join friends for some sports, and feel upbeat!
Playing basketball is a fun way to stay healthy.
Make friends on your sports team and have fun!
Playing sports is good fun.
Key Tips on Making Your Slogan
Making a slogan for sports doesn't have to be hard. You're already halfway there if you can come up with a catchy phrase that is easy to pronounce and understand. Here are some simple tips you can refer to when making your slogan.
Brainstorm and research competitor slogans
Describe what makes your team special
Keep your slogan short and memorable
Get feedback from the team
Now you're ready to make the best sports slogan!
Explore All
Motto Generator Articles