Trees and vegetation are crucial to our ecosystem and are essential for the survival of every species on this earth. Besides providing oxygen, trees play a significant role in maintaining the environment's balance, health, and harmony. Therefore, we must save trees to prevent the destruction of our environment and the Earth. Crafting an impactful slogan for the plant can take your marketing to the next level, spread awareness, or motivate people to plant more trees.
This article outlines innovative slogans and taglines for plantations and gardening.
Why Is a Slogan for the Plant Important?
When someone sees your business from the outside and decides they would like to do business with you, they are seeing your brand. If your brand is a good one, it will cause them to feel enticed and drawn into the experience you offer.
The most important part of branding is the wording of your slogan. If your slogan is unique and has the right, artistic flair, it will draw in potential customers.
Similarly, a plant slogan is essential for your business to identify your products or services. The slogan can attract new customers, increase awareness, and make your company recognizable.
We grow trees for many different purposes. Some people may enjoy and plant trees as a hobby for aesthetics, while others may run companies with tree plantation projects.
To emphasize the importance of growing and saving trees to the audience, a slogan for the plant will get the message across more effectively. Whether you need it for a plantation event or a marketing strategy, choosing the right words can raise your customer count.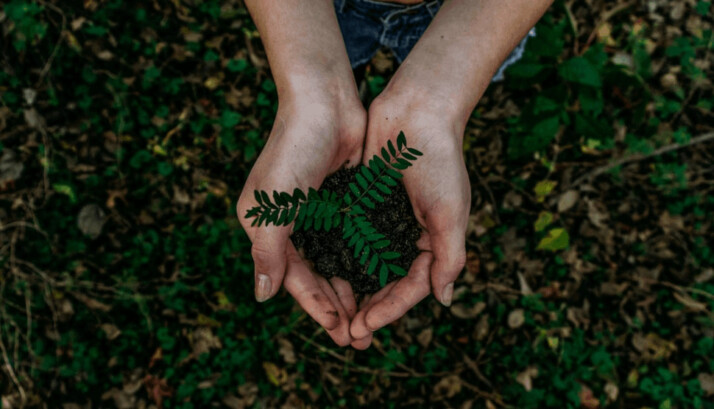 Examples of Plant and Gardening Slogans
People need to be made aware of the value of trees. And every individual should take responsibility for planting new trees and protecting the ones already there.
Slogans encouraging gardening, planting trees, and protecting forests might inspire people to plant more trees. Following are some impactful plant and gardening slogans as inspiration.
Home Gardening Slogans
Everyone loves a great garden
Grow your health, Grow a garden
Love the green
A step towards less pollution
Go the green way
Gardening is a way to a healthy life
It's time to grow your dreams
Clean and green are two words to live by
Let some fresh air into your home.
Grow like a flower, not a weed
Tree Plantation Slogans
Grow plants, save lives
Preserve your nature
Plant a tree and plant a hope for future
Cut One, Plant Two
Plant a Tree. It Doesn't Cost The Earth.
Plant a tree a day and keep soil erosion away
Add a new plant, add a new friend
Water plants, conserve trees
Nature is a divine gift. Protect it.
Make this world better and beautiful with trees
Saving Trees & Forests Slogans
Save plants, save trees, save greeneries
Root for the Trees
Trees are important. Stop deforestation.
Go green, and the earth will be clean
Save the divine gift of Mother Nature
Planting trees is a noble cause
Buy green to save green
Restoring the nature is our only hope for a happy future
If you take care of the trees, they will take care of you
Trees provide us with clean air, and cutting them destroys our lives too
Conclusion
Whether it's a plant, tree, or just a typical gardening day, don't forget the proverbial power of a slogan. There are slogans everywhere, usually plastering on top of a sign, a wall, or a billboard.
Slogans are appealing and break through the clutter and help organize your thoughts. Plus, they're just plain fun to say. And this article provides a bunch of unique and creative plant slogans to serve as inspiration.
Explore All
Motto Generator Articles