Teaching is one of the noblest professions; tutoring could be an equal to that. Taglines or slogans are one of the best tools you can use to develop your brand and market your tutoring service business. The slogan for tutoring services could be between two and eight words.
With a combination of words, your slogan can communicate something unique, memorable, and admirable about your service.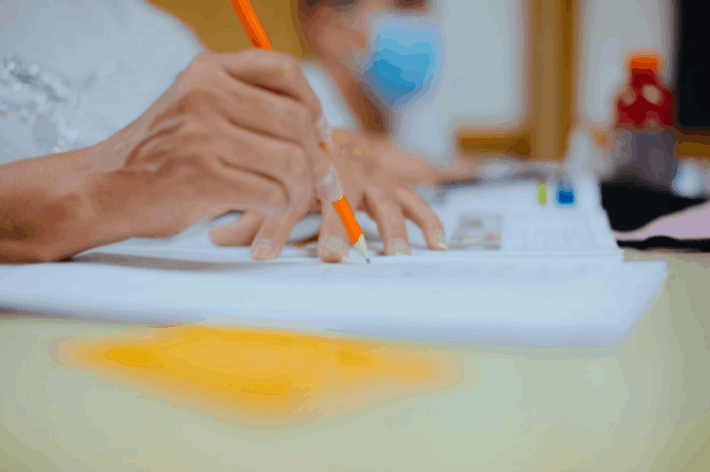 How to Write an Effective Slogan for Tutoring
Keep It Short and Simple
In the world of slogan writing, simplicity is king. The tutoring slogan should communicate how you'll help attendees to attain success. The best tutoring slogans say a lot with fewer words.
Here's an example of a simple slogan for tutoring: "They'll be better in a month." The best tutoring slogans are more specific. By using a few words, they encourage people to message and find out more.
Get Slogan Suggestions and Examples From Varied Sources
It isn't a piece of cake to make a catchy slogan. You have to understand what your brand stands for and why your customers need your services. If you're stuck, check out the slogans of other coaching brands. Adopting this strategy could bring you more ideas. You'll be able to see what the existing education institutes are doing right. With this, you can replicate the same with your coaching company.
Consistency Is Key
This part of slogan making may not look so easy at the start. However, you only need to take a pause to understand the things your learning institute stands for. This understanding helps you to maintain consistency in your marketing, which includes your slogan.
Flaunt Your Unique Selling Point (USP)
Do you have a unique selling point? If yes, it should reflect in your slogan. The unique selling point could be the mode of learning or the focus. Whatever it is, don't hide it. Always be upfront about it and keep your slogan short.
Exude Positivity About the Brand
The best tutoring slogans have an air of positivity around them. The students, parents, and guardians should feel a positive vibe when they read the slogan. Parents value trust. They want their child to be with people they can trust. Use the slogan to your advantage and build that trust.
Examples of Tutoring Slogans
"Where student's bright future comes first."
"You can't find tutors like us."
"We let your mind thrive."
"The parents trusted name in tutoring."
"Top tutor, brilliant students."
"Teaching new things every day."
"For math and reading."
"Helping students is our goal."
"Guaranteed academic success."
"Your kid's bright future begins here."
"The only way to better grades."
"We connect students with education."
"Let's help you create that future."
"We unlock your potential."
"Schooling can be fun."
"We believe in you, do you?"
"Showing you new learning possibilities."
"Top tutors in every subject."
"We help you reach your potential."
Conclusion
The slogan is a part of the marketing strategy of your business. Hence, you should always pay attention. It is responsible for propagating your marketing goals. If you operate a tutoring institute or class, you also need to get your marketing right. A slogan for tutoring offers you a chance to distinguish your tutoring business from the crowd.
Frequently asked questions
What is a good slogan for marketing?
Think differently – Apple.
– KFC
De Beers, A Diamond Is Forever.
A Camel would take me miles to reach it.
If you care enough to send the very best – Hallmark.
Nike: Just Do It.
It never goes out of style to buy Levi's.
How can I promote my tutoring online?
Market your business through multiple platforms. Source: Visualhunt.
Start early. Find the gathering spots nearest you. Source: Visualhunt.
Make sure you are on the Internet. Source: Visualhunt.
What makes a successful tutor?
A good tutor should possess excellent organizational skills as a starting point. Fantastic communication skills. I have good subject knowledge and knowledge of curriculum.
What is the best slogan?
I called Disneyland the "happiest place on earth.".
Nike: "Just do it.".
I believe the original was The Original.
The Diamond is forever," De Beers said.
'There is some things money can't buy,' MasterCard said.
Do what you can't, Samsung says.
How can I promote my tutoring services?
Resumes are important
Print business cards
Schedule a website
Blog about tutoring
Creating a value proposition.
Using positive testimonials
Demonstrating an online presence.
Networking with local schools.
What is a slogan example?
Every slogan example we have has, whether it's "America Runs on Dunkin' Donuts," or "The Happiest Place On Earth," the Nike "Just Do It" swoosh or McDonald's motto.
Why is it important to have an effective slogan?
Companies can cut through the chatter and grab consumer attention by developing an effective advertising slogan. A paragraph-long explanation of your product may give prospective customers ample information, but a punchy slogan cuts through the clutter and creates a memorable image in their minds.
How can I make my tutoring business unique?
Do something unique. Make your tutoring business memorable if you wish for your business to be remembered.
Fill-in the gaps
Make an offer that's worth the effort.
Make your message about your value.
What is the person you tutor called?
The definition of tutoring is : someone who is being tutored.
What is the synonym of tutoring?
Find 21 synonyms, antonyms, expressions, and related words for tutoring, like: private teaching, coaching, training, instruction, tutelage, guidance, education, pedagogics, learning.
How do I get more tutoring clients?
Determine your target audience.
Investigate paid advertising
Advertise by word of mouth.
Take advantage of social media.
Website design should be user friendly.
Become active on online platforms.
Start a blog to share your information.
Invest in online tutoring software.
Why tutoring is important?
The tutor may improve subject comprehension, boost confidence, and assist in developing key learning skills. Students receive personalized attention which they don't find in crowded classrooms. Children who struggle to keep up, along with those who aren't challenged enough, benefit from this.
How do you attract students for tuition?
Conduct proper research. Get research done first before enrolling in home tuitions or online tuitions.
Setup the right one.
Advertise
Use Social Media
Linkedin
Word of mouth
Keep your Ads updated regularly.
Choose a good online learning platform.
How do I write a tutoring advertisement?
You should create a feeling of connection between tutoring ads and helping the desired client reach their goal – no matter how short, attention-grabbing, and inspiring. This will require you to think about how to express your specialisation, title, lesson location, pricing and services clearly but effectively.
How do you create a slogan?
Make a list of what you want to say. Answer some basic questions about what you want to accomplish with your slogan.
Keep it simple. Some people may have a lot to say about their businesses, but it's important to keep your message concise and concise.
Make your company's voice heard.
Brainstorm your slogan